CIMA Strategic Case Study – Mock Exams – November 2021/February 2022
No matter how well you know the theory and the pre-seen, unless you can use your knowledge in an exam situation, all of your revision is worthless!
To make sure you pass first time, you need to prepare yourself for even the most challenging of questions under exam conditions. That's why we create 5 brand new mock exams for each case study sitting, each tailored to the latest pre-seen and based on topics we think you are most likely to see in your exam.
Our case study mocks will:
Test your overall knowledge of the syllabus and the latest pre-seen
Highlight your weaknesses to focus on in your remaining revision
Improve your time management skills in an exam environment
We know how important your privacy is. That's why we do not share any details that you give us.
Why use Astranti mock exams?
Are you ready for the CIMA exam?
Exam standard mock exams, replicating the real thing
Use the interactive version to test yourself in an online environment that mimics the real exam
Updated for each case study sitting to relate to the latest pre-seen and industry

Learn from your mistakes
Comprehensive solutions provided online with every mock exam
Solutions include model answers so that you can see how high-quality answers are structured and written
Compare your answers the solutions to assess your own performance
Marking is available as an add-on to get detailed personalised feedback on how to improve
Focus your revision
Identify areas of weakness so you can focus your revision on the key areas for you
Format replicates the final exam so there are no surprises when you enter the real thing
Attempt the mocks as many times as you like within the sitting, so that you can keep testing yourself as you progress through your studies
SCS mock exam 1 - synopsis
A meeting with potential investors has raised some questions surrounding the risk that PixlWizz faces by operating its current portfolio of products and services. As a result, diversifying into a new market area through the acquisition of an online video streaming platform 'STR3AM' is under consideration.
In order to determine if this is a viable option, there is a need to understand the suitability, acceptability and feasibly of the proposal, to explore the due diligence process, to consider hoe STR3AM should be valued, and address any post acquisition considerations that need to be made.
Following the acquisition, there is an immediate issue surrounding the STR3AM platform and its guidelines that needs to be addressed. The ethical implications of the issue and the required short and long term actions are under discussion, in addition to there being a need to critically evaluate the current risk register and internal control system at the company.
SCS mock exam 2 - synopsis
Clourbor gives an update on the situation following the undersea cable break. Pixlwizz needs to decide quickly how to proceed and is considering two strategic options, including switching to an international service provider.
The immediate situation is resolved. A new technological challenge appears as the R&D department encounter some issues. A proposal has been put forward, but should Pixlwizz accept it? What would be the financial implications?
Finally, Industry reports show increasing cyber attacks on the gaming industry. How can Pixlwizz ensure gamers can always access their accounts?
SCS mock exam 3 - synopsis
The scenario starts with the Board discussing growth strategies, in the backdrop of increasing interest rates, influencing the Board to decide on whether paying cash dividend is a good option for the year 2021.
If not, then what is the alternative. Wanting to enter neighboring country Babyland (as a base for EdTech products), the Board considers minority stake acquisition as a solution to the country's possible protectionist policy.
Further areas of acquisition are explored (i.e. use of IA resources, funding options), whilst the consequences of a sudden resignation of the CEO is dealt with.
SCS mock exam 4 - synopsis
Kepple Kwest , Pixelwizz's latest MMO is highly successful. This leads to evaluation of cybersecurity risks and recommending measures for its mitigation. Also, implications of possible reduction in dividend payout is considered.
The Board is considering acquiring FrndBot, a renowned cybersecurity firm in the neighbouring country of Borderland. A report on the consistency of such an acquisition with Pixlwizz's mission and values and the posssible impact of this acquisition on currency risks and how they could be managed is required. Also, a proposal to appoint a part time director at FrndBot is evaluated.
In the context of FrndBot acquisition, the impact of such acquisition on various stakeholders and how they could be managed is discussed. Then the factors other than synergies that need to be considered before deciding whether or not to enter into detailed discussions with FrndBot is discussed.
SCS mock exam 5 - synopsis
Pixlwizz is considering a masters conversion course at a local university as a recruitment strategy and the project needs to be evaluated and financed somehow. A push towards using renewable energy may have an impact on share price and suspected insider trading must be investigated. You'll be required to give good, practical insight for all of theses issues and more.
This is a moderately difficult mock where the key is to understand precisely what the question is asking and responding appropriately.
SCS mock exam 6 - synopsis
Pixlwizz is considering acquisition of FunTiger, a company in the EdTech sector which teaches concepts from KG to Grade 5 through educational gaming. The suitability, feasibility and acceptability of the proposal are evaluated. Then, the new major risks that would need to be added to the risk register if the acquisition goes ahead is discussed. Then, financial and non-financial KPIs are recommended to measure performance of FunTiger. Lastly, the possible disadvantages of the proposal are considered.
Internal audit has provided a report highlighting areas of poor governance. A report is made evaluating the threats due to poor governance and the measures the company could take to minimise/ mitigate them. Then, a report is made on the latest trends in gaming industry.
Xintedo, a manufacturer of game and handheld consoles has approached Pixlwizz for acquisition. The evaluation of the proposal is made using SWOT analysis. To fund the above proposals, the benefits and drawbacks of three possible funding options- convertible debt, share exchange and earn out arrangements are evaluated.
SCS mock exam 7 - synopsis
Pixlwizz is currently in the process in evaluating its use of digital technology and the security surrounding the use of that technology.
A competitor of theirs, Prantain, has been recently the victim of a cybersecurity attack and Pixlwizz needs to figure out how it can mitigate the risk of a cybersecurity attack on their own systems. The recent release of Kepple Kwest has also led to the Board reconsidering its dividend policy so that it can focus on supporting Kepple Kwest, and you will need to analyse the available options.
Your tasks will also include an evaluation of the use digital technologies to make game development more efficient for the business and how to most appropriately measure the performance of department managers at the business.
Finally, you will need to consider the troubles of remote working and how internal controls can be used to mitigate the risks of home working for Pixlwizz. However, you will need to be considerate of different stakeholders and how they may respond to these changes.
We have produced video debriefs for every one of our SCS mock exams that give you all the information you need to construct a high-quality answer. Our experienced SCS tutor analyses every question and takes you through a step-by-step guide on the best way to approach them!
By watching the debrief videos you will understand how to…
Pick out all the key information
Use that information to build an effective plan – many students fail due to poor answer planning!
Formulate an excellent answer
The hour-long videos are designed to be watched after completing each mock. This allows you to assess your performance and identify how you can improve going into your remaining mocks and the final exam.
In our sample video, our SCS tutor takes you through question 1 of the mini mock. The full mini mock debrief can be accessed for free in the studyHUB.
By purchasing marking and feedback for your case study mock exams, you will be assigned your own SCS exam marker who will mark your mock exam, highlight your strengths and weaknesses and give you detailed feedback as to how you can improve on your exam performance.
Our marking & feedback will:
Offer a helping hand, from an experienced, CIMA qualified tutor
Provide you with a 9-page document highlighting what you did well, what needs improvement and how to go forward with your studies
Maximise your marks by giving you specific areas to focus on in the remainder of your revision
Improve your exam technique – our markers know exactly what it takes to write great answers and score high marks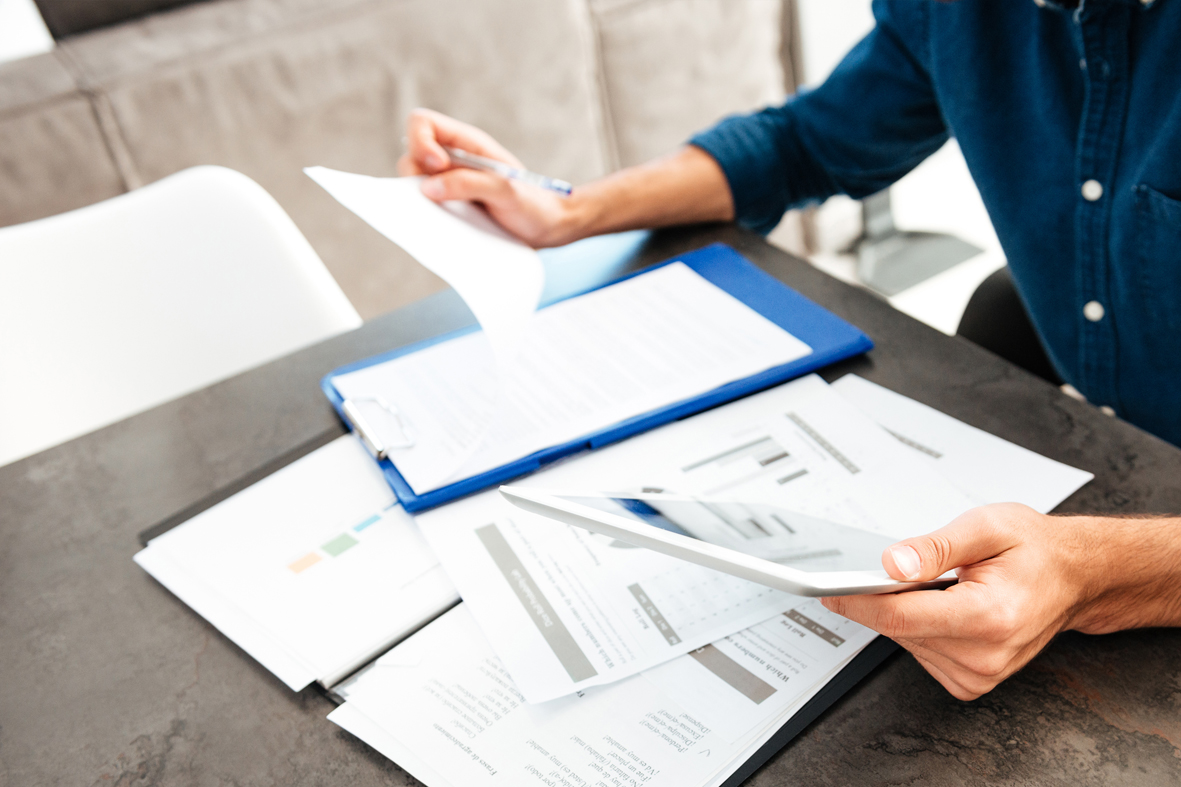 "I used astranti resources for my Strategic Case Study (SCS) exam and found them really helpful. Their mock exams are questions gave me a feel of the real exams and I will recommend Astranti anytime. They even provide a pass guarantee where you can get to use their resources again in the unfortunate event that you fail based on certain conditions. Thank you Astranti!"
"l enjoyed doing the marked mocks, l bought 3 and love the fact that you got assigned your own marker who takes you through areas of weaknesses. l believe my mark of 102 its all because of these mocks. Will definitely use you on my SCS"
Purchase mock exams + marking & feedback*
SCS mock exams 1-5
£74.99
SCS mock exams 1-7
£99.99
Mock exams with debrief videos:
SCS mock exam 1 + debrief video
£29.99
SCS mock exam 2 + debrief video
£29.99
SCS mock exam 3 + debrief video
£29.99
SCS mock exam 4 + debrief video
£29.99
SCS mock exam 5 + debrief video
£29.99
SCS mock exams 1-5 + debrief videos
£125
SCS mock exam 6 + debrief video
£29.99
SCS mock exam 7 + debrief video
£29.99
SCS mock exams 1-7 + debrief videos
£160
Please note:
Mock exams not included. Please purchase mock exams individually first*
Marking & feedback x1
£60
Marking & feedback x2
£110
Marking & feedback x3
£155
Marking & feedback x4
£200
Marking & feedback x5
£245
Marking & feedback x6
£275
Marking & feedback x7
£325
Best value
Complete SCS Mock Exam Pack: ALL 7 mock exams, ALL debrief videos and marking & feedback x5
£379
*Purchasing marking & feedback products only will not give you access to mock exams. Mock exams will need to be purchased alongside or before marking & feedback in order to get full access. Please note mocks take 3-5 days to be marked and returned with feedback. Solutions are available with all mock exams as standard.
Mock exam questions will be printable however the solution documents will be available online only.
We know how important your privacy is. That's why we do not share any details that you give us.
Find more Strategic Case Study materials