Welcome to Astranti
Providers of high-quality online CIMA exam courses and study materials.
Join over 80,000 Astranti students and take your first step towards passing your exams and getting CIMA qualified!
We have online courses and materials for everyone, including:
FREE mock exam for each OT and case study exam
FREE chapters from each of our OT study texts and tuition videos
FREE chapters from each of our OT revision notes and question packs
FREE full online courses for the CIMA certificate level exams
Full OT question packs, tuition videos, revision notes and study guides
Full online CIMA OT and case study courses with our double guarantee
Case study mock exams, pre-seen analysis materials and live masterclasses

Coronavirus updates – visit our dedicated page for the latest updates, information from CIMA and how the virus may affect your upcoming exams.
Choose your exam to get started…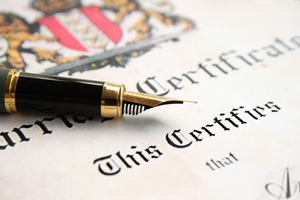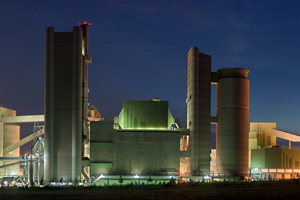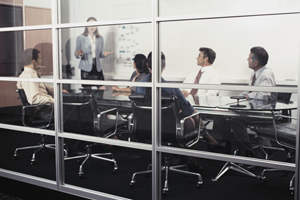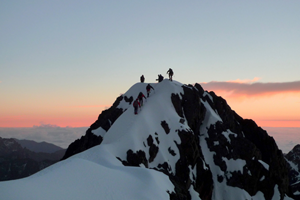 Ben Woods - Passed CIMA Strategic Case Study - May 2019
"Today I've received a passing grade for the SCS exam. I've used Astranti for every exam that I have taken and passed them all first time. I have worked hard but having the right tools to do the job helps so much. After not sitting an exam since the MCS in May 2017 my new year's resolution was to get my studies completed this year.
I passed the Strategic OT exams in Feb, March and April and finally the SCS in May. I didn't anticipate being able to get through the strategic level so quickly but whilst I had the momentum and the motivation I just kept working through the full courses for each exam. There is a comprehensive range of materials and by working through it all I felt I was always ready come exam day.
The service you provide for the price the courses cost represents real value for money. For anyone studying CIMA by themselves I would only recommend your courses."
Oksana - CIMA Certificate Student - April 2018
"A huge thank you to Astranti who have created such amazing content for each CIMA certificate level paper, which I am currently studying.
The explanations with real life examples are the best way to learn as you can easily relate. Each chapter has all key points covered which are relevant for the exams. All questions and tests provide you with a detailed explanation if you select the wrong answer.
Thank you for all your hard work and amazing study materials! Forever grateful and thankful."
Maria - Passed CIMA F3 - February 2016
"I cannot recommend your courses, mocks and practice questions highly enough! I wish I had discovered you long ago, by far the best resources I have come across. I know many people who have been with the large tuition providers and failed numerous times. Happy to say I passed after I discovered your website and doubt very much that I would have without it. I will absolutely continue to use your services for the remaining two OT's and the strategic case study. Thank you very much for giving me back hope that I can have the remaining exams passed by the middle of the year!"
Lorraine - Passed CIMA Strategic Case Study - February 2016
"At the end of January I was panic stricken when I realised the tuition provider I had been with all along was not running the strategic case study class. It turns out that it was a blessing because, honestly, your course is amazing and not even comparable! I am sorry I haven't been with you all along. I cannot praise Astranti enough. I had no idea how to study for this and every time I felt a meltdown coming you would come through with a practical email offering help and advice!"
Devin Kruger - Passed CIMA Strategic Case Study (Ranked 1st Globally) - February 2019
"Astranti helped me throughout all of my CIMA exams. Their attention to detail and overview of the syllabus is outstanding, they truly cover everything. As I only used Astranti to study for my Strategic Case study, I have them to thank for my result and all of my results before. Thank you Astranti."
Ben - Passed CIMA F2 - February 2016
"Just wanted to say that the F2 mocks I bought were really useful. I failed my first attempt a couple of weeks ago and I was a bit stuck because I had the knowledge I just didn't have the exam technique. The Astranti mocks were perfect. They got me to view the advanced reporting from different angles and they really made me think about the whole thing in a different light… anyway I passed on Monday and I felt quite confident knowing that I'd tackled the challenging questions on the Astranti site."
Sabina - Passed CIMA Strategic Case Study - August 2015
"Thank you very much for all your efforts and support provided that helped to clear my SCS exam with a score of 98. I signed up for the full course and found the program very useful, it is an example of value for money! I would highlight the professionalism of your people, attitude and focus on students' needs. You have developed interesting and flexible study program with useful study materials. This approach does help us to stay motivated and committed during preparation."
Amanda - Passed CIMA Strategic Case Study - March 2015
"I am not usually the kind of person who bothers to leave feedback as I never know what to say but on this occasion I felt compelled to write and thank you for your extremely helpful videos for the SCS including Top 10 Issues and Strategic Analysis. These were invaluable tools and became my bible without which I am sure I would not have passed the exam 1st time! I did not hesitate to recommend you to a colleague who is now studying her Managerial Case Study using your video analysis and has also commented about how useful she is finding them. I wish I had found you sooner during my CIMA studies but will always recommend you to any future CIMA studiers I meet. Thank you again."
Join the Astranti community: