Providers of high-quality online CIMA study materials and courses.
Join over 80,000 Astranti students and take your first step towards passing your exams and getting CIMA qualified!
We have online CIMA study materials for everyone, including:
FREE mock exam for each OT and case study exam
FREE chapters from each of our OT study texts and tuition videos
FREE chapters from each of our OT revision notes and question packs
FREE full online courses for the CIMA certificate level exams
Full OT question packs, tuition videos, revision notes and study guides
Full online CIMA OT and case study courses with our double guarantee
Case study mock exams, pre-seen analysis materials and live masterclasses

Coronavirus Updates – Visit our dedicated page for the latest updates, information from CIMA and how the virus may affect your upcoming exams.
Choose your exam to get started…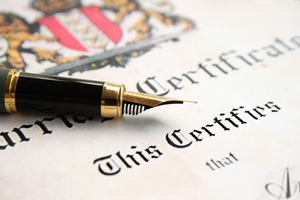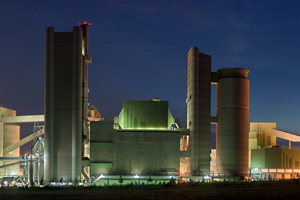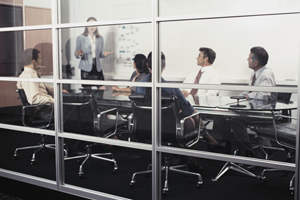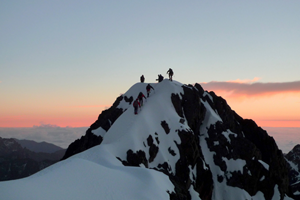 Mark Dalziel - Passed all CIMA Exams - July 2020
"I have just passed my final exam with CIMA and started using Astranti since the Management Level. Since then I have passed all my exams. I found the materials easy to understand and the mock exams were very useful, in particular the Case study material was brilliant…the tutor's marking advice was a game changer for me. Additionally, their customer service team was always on the ball and quick to respond with any queries."
Mikesh Rathod - Passed CIMA Strategic Case Study - July 2020
"Astranti SCS course is the best on the market. Truly the most efficient course, with all relevant content, and quality mock exams marked by the best tutors. This course helped me prepare myself to the utmost for the SCS, covering any knowledge gaps in the change between the 2015 to the 2019 syllabus, and allowing me to pass first sitting."
Elmira Roberts - Passed CIMA Strategic Case Study - July 2020
"I have used Astranti for my CIMA SCS exam. It was one of the best tuition courses I have ever had. The quality of materials and video tutorials are great, as well as the extensive questions bank.
What I would like to point out, is the overall comprehensive approach that ensures that you are not only know the theory, but also prepares you for an exam by teaching you how to maximise your chance of success. The mock exam marking and feedback was extremely useful in addressing the weak areas, allowing you to focus your efforts effectively.
Needless to say that I have passed the exam successfully."
Baltej Gill – Passed CIMA Operational Case Study - July 2020
"I used Astranti for the May 2020 OCS exam and have absolutely zero regrets and only good things to say! With no past experience of case studies and no friends who have studied CIMA, the case study was bit of a grey area which I didn't know much about. However Astranti took all the steps to make the exam clear, give me the perfect study materials and overall build my confidence to sit the exam with a feeling I was only going to pass! If you're looking for a CIMA study provider and especially case study material, Astranti is your place! Thanks to all at Astranti."
Gerard McGroarty – Passed CIMA Strategic Case Study - April 2020
"Great preparation for the Strategic Case Study. I had to resit the exam under the 2015 syllabus. Passed comfortably thanks to Astranti. The Mock exams and the Ethics questions are excellent preparation for exam day."
Renier Kemp – Passed CIMA Gateway/Management Case Study, April 2020
"I did a re-write in February 2020 and I passed the CIMA Gateway exam, all through self-study, no classes. Thanks to the Astranti team for the fantastic P2, E2, F2 revision notes, as well as the Case Study Analysis, Ethics, Strategic Analysis, Top 10 Unseen issues and Real World Industry Analysis notes, they were all lifesavers! Without these I would not have made it. Please keep up the great materials as I will be using them to complete the strategic level objective tests and SCS exam!"
Amadosi Mosugu – Passed CIMA Certificate Level - March 2020
"I wrote all my CIMA BA Certificate courses (4 in total) in 3 weeks and I must confess it was because I had excellent study text and mock exam materials provided by Asranti.
The flow of and methodology passing information was at wonderful and clear pace for me. Also the various instances where the text let's you know what will be tested, possibly be tested and what is for knowledge purposes endeared me the more.
The mock exams were much more difficult than the actual exams, and that was why I appreciated them the more.
If you are looking for a Preparatory partner for your upcoming exams especially CIMA BA Certificate level, Asranti is your best bet!
Stephen Dexter - Passed CIMA Strategic Case Study - January 2020
"I can highly recommend Astranti for those that like myself have studied CIMA remotely. I attended a CIMA Stammtisch in Munich where a fellow student recommended the services of Astranti, I decided to attempt the final strategic case study again with the help of their services and I am very happy I did. I passed; they provided a clear structured course which when used in conjunction with mock exam feedback sets you up to pass. Although all communication is via email and that the course is over the internet I found the customer service to be excellent and the course materials to be just right. I am very happy I attended Astranti's course and wish to thank Manoj for his mock exam feedback and Andrew for his excellent customer service."
Danny - Passed CIMA Strategic Case Study - January 2020
"The team at Astranti are always reliable, very helpful, friendly, experienced and customer orientated.
Astranti really come into their own with the CIMA case studies, as there is so much material and all of it is simply laid out but also incredibly useful and invaluable.
If you really want to give yourself the best possible chance of passing first time, then it is money definitely well spent."
Join the Astranti community: