CIMA Operational Case Study – Mock Exams – November 2020/February 2021
No matter how well you know the theory and the pre-seen, unless you can use your knowledge in an exam situation, all of your revision is worthless!
To make sure you pass first time, you need to prepare yourself for even the most challenging of questions under exam conditions. That's why we create 5 brand new mock exams for each Case Study, each tailored to the latest pre-seen and based on topics we think you are most likely to see in your exam.
Our Case Study mocks will:
Test your overall knowledge of the syllabus and the latest pre-seen
Highlight your weaknesses to focus on in your remaining revision
Improve your time management skills in an exam environment
We know how important your privacy is. That's why we do not share any details that you give us.
Why use Astranti mock exams?
Are you ready for the CIMA exam?
Exam standard mock exams, replicating the real thing
Use the interactive version to test yourself in an online environment which mimics the real exam
Updated for each Case Study sitting to relate to the latest pre-seen and industry

Learn from your mistakes
Comprehensive solutions provided online with every mock exam
Solutions include model answers so that you can see how high-quality answers are structured and written
Compare your answers the solutions to assess your own performance
Marking is available as an add-on to get detailed personalised feedback on how to improve
Focus your revision
Identify areas of weakness so you can focus your revision on the key areas for you
Format replicates the final exam so there are no surprises when you enter the real thing
Attempt the mocks as many times as you like within the sitting, so that you can keep testing yourself as you progress through your studies
OCS mock exam 1 - synopsis
Mock 1 opens with AmaZZZing Beds considering new a new product option – a vacuum packed rolled up mattress range.
Initially, you are asked to apply your knowledge of break-even analysis in relation to this new venture.
As the mock progresses, your knowledge of costing, inventory management and IAS 2 are all tested.
The mock then concludes by testing your knowledge of activity based budgeting and staff appraisals.
OCS mock exam 2 - synopsis
Mock 2 opens with AmaZZZing Beds considering new an overseas expansion. Initially, you are asked to help analyse the risks associated with this proposal.
As the mock progresses, you're required to conduct further work on this proposed expansion, in relation to taxation and budgeting topics.
E-commerces and AB's budgeting approach are the focus for task 3 of the mock, before it concludes with questions on performance measurement and working capital management.
OCS mock exam 3 - synopsis
Mock 3 opens with AmaZZZing Beds investigating the viability of a smart mattress product range.
As the mock continues, you are asked to consider production and quality related issues in regards to this new venture, before task 3 focuses around costing and accounting for new hybrid delivery vehicles purchased by the business.
The mock then concludes with a question on variance analysis and stress testing.
OCS mock exam 4 - synopsis
AmaZZZing Beds' is considering the introduction of a new 'Sleep Well' app, but what costs will be incurred as a result of this new digital venture?
The company is also experiencing some supplier issues, which means only a limited amount of materials can be delivered. Which products should be made in what quantities for the most efficient return? Another of the company's suppliers has been found to be acting unethically. Consequently, the possibility of switching suppliers arises, but what implications are there for AmaZZZing Beds when considering the working capital practices of this company?
As part of AmaZZZing Beds' sustainability programme, a new mattress recycling take-back service is being offered. But how should the costs of the new recycling machine be capitalised, and what are the relevant costs of the project as a whole? What are the advantages for AmaZZZing Beds of being seen to be socially responsible in this way? And how might the performance of the recycled mattress project be measured?
In other news for the company, a key area of concern is the rapid growth of online retailers that are able to offer low prices due to their lack of overheads. In relation to this, zero-based budgeting is being considered, as well as the suitability of AmaZZZing Beds' current participative approach. The performance of in-store sales reps is also under review.
OCS mock exam 5 - synopsis
Mock 5 opens with AmaZZZing Beds in negotiations regarding a commercial contract with a luxury hotel chain. Initially, you are asked to apply your knowledge of throughput accounting and risk in relation to this venture.
As the mock progresses, a production upgrade tests your knowledge of IFRS 5 and IAS 16, while costing and receivables management also feature.
The mock then concludes with questions on trend analysis and performance measurement, in relation to the company's own brand mattress products.
OCS mock exam 6 - synopsis
The company has opted to pursue a diversification strategy and move into the 'sleep science' market, with the first decisions on the table focussed on the initial research and development, the likely financial results the company can expect under various different scenarios and the non-financial implications that need to be considered.
Following on from these initial considerations, the focus turns to pricing and the difficulties surrounding costing of a digital product. There has also been an issue with a prospective supplier of a vital component for the new sleep science range; a member of the management team has put forward a proposal to enlist the services of a personal friend, but there are questions that need to be addressed surrounding the ethics of this.
After the product has been launched and the initial results have been reviewed, a further question is raised regarding the pricing of the product range; in particular the likely financial benefits the company can expect under different price reductions. Other operational areas under review include payables management, the use of data across the business and the reward systems the company has in place for its staff.
OCS mock exam 7 - synopsis
Several of AmaZZZing Beds competitors have recently slashed their prices, management are therefore keen to understand how this is likely to impact upon sales of AmaZZZing beds own product range and also to evaluate the business' overall cost competitiveness. Additionally, the company is considering providing lower level retail managers with greater levels of budgetary responsibility to ensure there is a culture of cost consciousness throughout the business, but management wish to understand the behavioural and ethical considerations of doing so.
Keeping with the theme of remaining competitive, a new range of products is being launched which will be available to purchase in store – as a result there will need to be changes made to current in store layouts to accommodate these products and consideration given to how refurbishment costs and subsequent maintenance costs be reported within the financial statements. The quantity and the mix of inventory to be held in each outlet is another area that requires review.
Also, following on from the discussion surrounding the company's budget setting process, the concept of 'flexible' budgeting is now on the agenda, and the business wishes to understand the benefits this could bring to the organisation.
Finally, following the launch of the new product ranges, there are some issues that need to be addressed; specifically focussed on adverse sales variances that have arisen and the inventory management approaches being utilised across retail stores.
Additional marking & feedback
By purchasing marking and feedback for your Case Study mock exams, you will be assigned your own OCS exam marker who will mark your mock exam, highlight your strengths and weaknesses and give you detailed feedback as to how you can improve on your exam performance.
Our marking & feedback will:
Offer a helping hand, from an experienced, CIMA qualified tutor
Provide you with a 9-page document highlighting what you did well, what needs improvement and how to go forward with your studies
Maximise your marks by giving you specific areas to focus on in the remainder of your revision
Improve your exam technique – our markers know exactly what it takes to write great answers and score high marks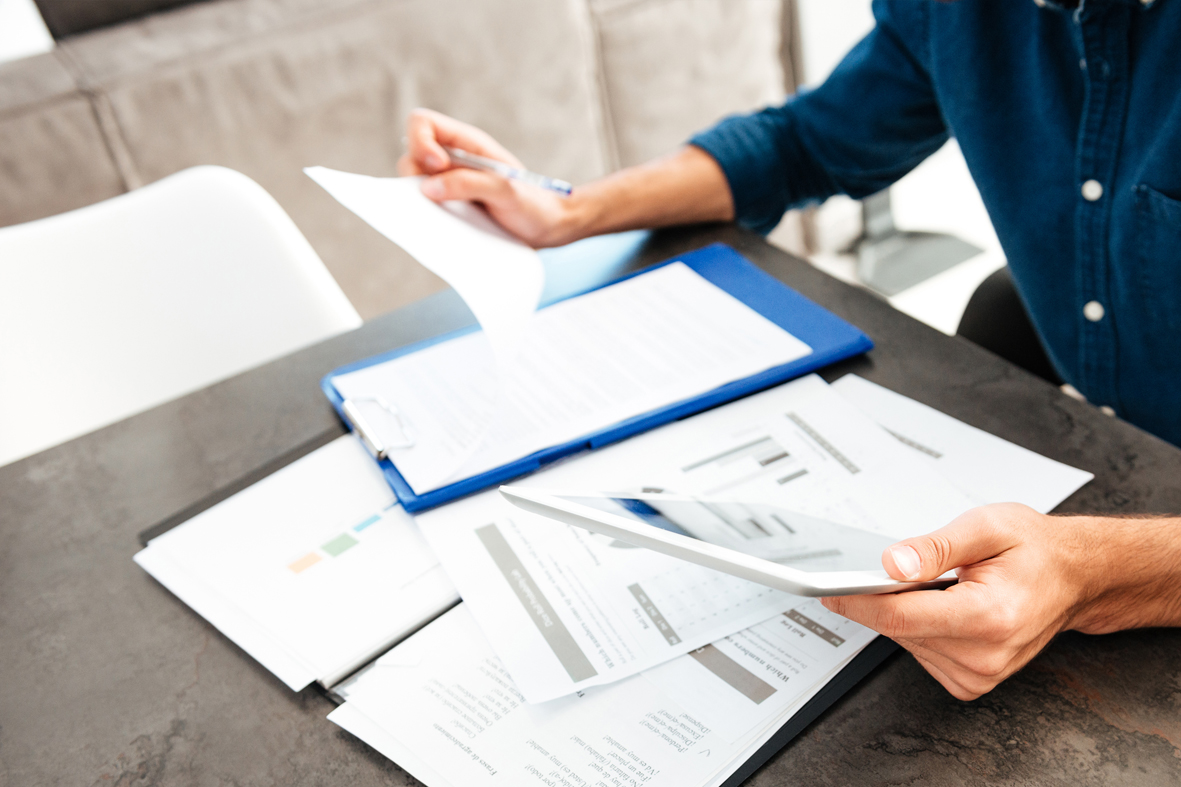 "From what I see on the market, Astranti certainly seem to be the most effective at preparation for the case study exams. I received very good guidance from the text and from the Astranti markers. I passed at the first attempt and that was due to the superb preparation Astranti gave me."

"Astranti helped in clear my OCS (Operational Case Study) with their mock tests. It was my second attempt and I had no idea where I had gone wrong! Their detailed results to the mock proved useful, helpful and great insight into how the attempt the exam. The tuition videos are also of tremendous help to understand the concept!"

Purchase mock exams + marking & feedback
Best value
OCS mock exams 1-7
£99.99
Please note:
Mock exams not included. Please purchase mock exams individually first*
Marking & feedback x1
£60
Marking & feedback x2
£110
Marking & feedback x3
£155
Marking & feedback x4
£200
Marking & feedback x5
£245
Marking & feedback x6
£275
Best value
Marking & feedback x7
£325
*Purchasing marking & feedback products only will not give you access to mock exams. Mock exams will need to be purchased alongside or before marking & feedback in order to get full access. Please note mocks take 3-5 days to be marked and returned with feedback. Solutions are available with all mock exams as standard.
Mock exam questions will be printable however the solution documents will be available online only.
We know how important your privacy is. That's why we do not share any details that you give us.
Find more Operational study materials
Join the Astranti community: