CIMA Operational Case Study – Mock Exams – May/August 2021
No matter how well you know the theory and the pre-seen, unless you can use your knowledge in an exam situation, all of your revision is worthless!
To make sure you pass first time, you need to prepare yourself for even the most challenging of questions under exam conditions. That's why we create 5 brand new mock exams for each case study, each tailored to the latest pre-seen and based on topics we think you are most likely to see in your exam.
Our case study mocks will:
Test your overall knowledge of the syllabus and the latest pre-seen
Highlight your weaknesses to focus on in your remaining revision
Improve your time management skills in an exam environment
We know how important your privacy is. That's why we do not share any details that you give us.
Why use Astranti mock exams?
Are you ready for the CIMA exam?
Exam standard mock exams, replicating the real thing
Use the interactive version to test yourself in an online environment that mimics the real exam
Updated for each case study sitting to relate to the latest pre-seen and industry

Learn from your mistakes
Comprehensive solutions provided online with every mock exam
Solutions include model answers so that you can see how high-quality answers are structured and written
Compare your answers the solutions to assess your own performance
Marking is available as an add-on to get detailed personalised feedback on how to improve
Focus your revision
Identify areas of weakness so you can focus your revision on the key areas for you
Format replicates the final exam so there are no surprises when you enter the real thing
Attempt the mocks as many times as you like within the sitting, so that you can keep testing yourself as you progress through your studies
OCS mock exam 1 - synopsis
A key focus for Acellerate is to continue its path of reducing costs in the business and establishing how that can happen. A further focus is the consideration of new technological services which may have the potential to increase margins. To establish if this is viable it is important to understand how any new service should be costed. Two such services under consideration are self-service kiosks and a mobile phone app. Any new service also requires a budget and so it is important to consider the advantages and disadvantages of approaches to this such as a participative approach.
In assessing potential new services it is important to consider the impact of marketing campaign options. A way to assess the impact of marketing campaigns is to use expected values, standard deviation and coefficient of variables but what do these mean and how does attitudes to risk affect the decisions on which marketing campaign to run and what are the limitations of using time series analysis to determine future sales volumes?
The finance department has a key role to play in Acellerate but in what areas can the finance function interact with the IT and marketing functions in ensuring that Acellerate meets its objectives. Furthermore what is the best approach to managing working capital for Acellerate given the nature of its business and the economic environment?
Finally as Acellerate changes it will procure new machinery and dispose of old machinery that is no longer required and how this is recorded in the financial statements needs to be considered.
OCS mock exam 2 - synopsis
In an effort to avoid being shaken out of the contracting market and to improve the dire financial position of the company, Acellerate resolves to implement a combination of strategies aimed at increasing sales and reducing costs (using the cost transformation and management system). Price reduction, sales promotion and alteration of the supply chain will be among the many strategies implemented to improve performance. Furthermore, non-performing segments will be shut down which will necessitate the need to account for the disposals.
There will be a need to evaluate the suitability of proposals based on our risk appetite hence pay off tables will play a pivotal role in achieving this. Given the uncertainty surrounding most of the decisions being taken, it will be prudent to make use of what-if analysis and sensitivity analysis to remain proactive and vigilant. Activity based costing will be explored and the current participative budgeting approach will also be analysed to make sure it does not produce negative behavioural impacts.
Should the strategies to increase sales be successful, mechanisms to counter any resulting cash deficits will need to be put in place. In addition, at the end of it all, success of the decisions will be evaluated using key performance indicators as well as variance analysis.
OCS mock exam 3 - synopsis
During the course of this year, Acellerate faces capacity challenges with their maintenance department and makes use of decision-making tools such as the decision tree to evaluate the appropriateness of an outsourcing proposal. Other short-term mechanisms in the form of throughput accounting will be used to establish the best resource utilisation option. The use of beyond budgeting and rolling budgets as alternative budgeting approaches will be a topical discussion in management meetings.
New avenues of acquiring vehicles will be explored, a particular area of interest being the leasing option along with the treatment of this in the financial statements. Acellerate will be faced with ethical dilemmas which will have to be handled in a professional manner. To preserve the time value of money, short-term investment opportunities will be considered.
The performance will be closely monitored and KPIs will form the basis of performance evaluations for all departments. Acellerate will also place emphasis on fair performance evaluations by splitting variances into planning and operational variances. Inevitably, financial considerations will make up part of the justification for the selection of options. In that regard, the appropriateness of using marginal costing when making financial decisions will be analysed.
OCS mock exam 4 - synopsis
A key organisational focus for Acellerate in the coming year is to seek efficiencies across all areas of the business. Whilst understanding where the company can improve internal processes is certainly one part of this, evaluating whether it should outsource elements of its maintenance function is a key area for consideration – specifically evaluating the pricing structure the company may wish to choose, as well as considering any non-financial actors that could affect the decision.
Closing existing maintenance facilities is another route that is being explored and the impacts of this on surplus inventory and equipment needs to be considered. Additionally, the benefits of utilising a number of different business decision-making tools across the organisation are to be appraised – how can Activity Based Costing, limiting factor analysis TQM and the EOQ model be effectively leveraged to drive improved performance?
Finally, shifting focus back to the current operations of the business, there is a need to understand the causes of different variances within the maintenance function, and how this can be overcome to improve performance.
OCS mock exam 5 - synopsis
Acellerate is considering a different approach to costing its cleaning and maintenance operations – could this be more effective?
Additionally, as part of its expansion plan, it is negotiating a partnership with an electric scooter hire company. If Acellerate offers these scooters, how much should it charge?
Acellerate is also facing some potential ethical issues. It currently charges relatively high repair fees, and a competitor has come under fire in the Everland press for running a similar policy. How should Acellerate respond?
As part of its expansion plan, the company also wants to look at the impacts expansion might have on its cleaning costs. It will need to forecast these, and one way to do this is using the high-low method. How could this be done, and what might the drawbacks of this method be in this case?
The company is also thinking about its approach to budgeting. Might an imposed approach to budgeting be effective for the organisation overall? What about zero-based budgeting for the IT department? The pros and cons of these approaches will need to be weighed up and applied to the company.
Further, Acellerate is considering working with a new supplier, ElectronFix. Before they make any major deals, however, the company wants to analyse the potential supplier's working capital position.
In the last question, Acellerate is analysing its performance. This will include variance analysis and a look at its most recent KPI figures. Further, the company is looking to implement new KPIs to gauge the success of the new services it is planning to launch.
We have produced video debriefs for every one of our OCS mock exams that give you all the information you need to construct a high-quality answer. Our experienced OCS tutor analyses every question and takes you through a step-by-step guide on the best way to approach them!
By watching the debrief videos you will understand how to…
Pick out all the key information
Use that information to build an effective plan – many students fail due to poor answer planning!
Formulate an excellent answer
The hour-long videos are designed to be watched after completing each mock. This allows you to assess your performance and identify how you can improve going into your remaining mocks and the final exam.
In our sample video, our OCS tutor takes you through question 1 of the mini mock. The full mini mock debrief can be accessed for free in the studyHUB.
Additional marking & feedback
By purchasing marking and feedback for your case study mock exams, you will be assigned your own OCS exam marker who will mark your mock exam, highlight your strengths and weaknesses and give you detailed feedback as to how you can improve on your exam performance.
Our marking & feedback will:
Offer a helping hand, from an experienced, CIMA qualified tutor
Provide you with a 9-page document highlighting what you did well, what needs improvement and how to go forward with your studies
Maximise your marks by giving you specific areas to focus on in the remainder of your revision
Improve your exam technique – our markers know exactly what it takes to write great answers and score high marks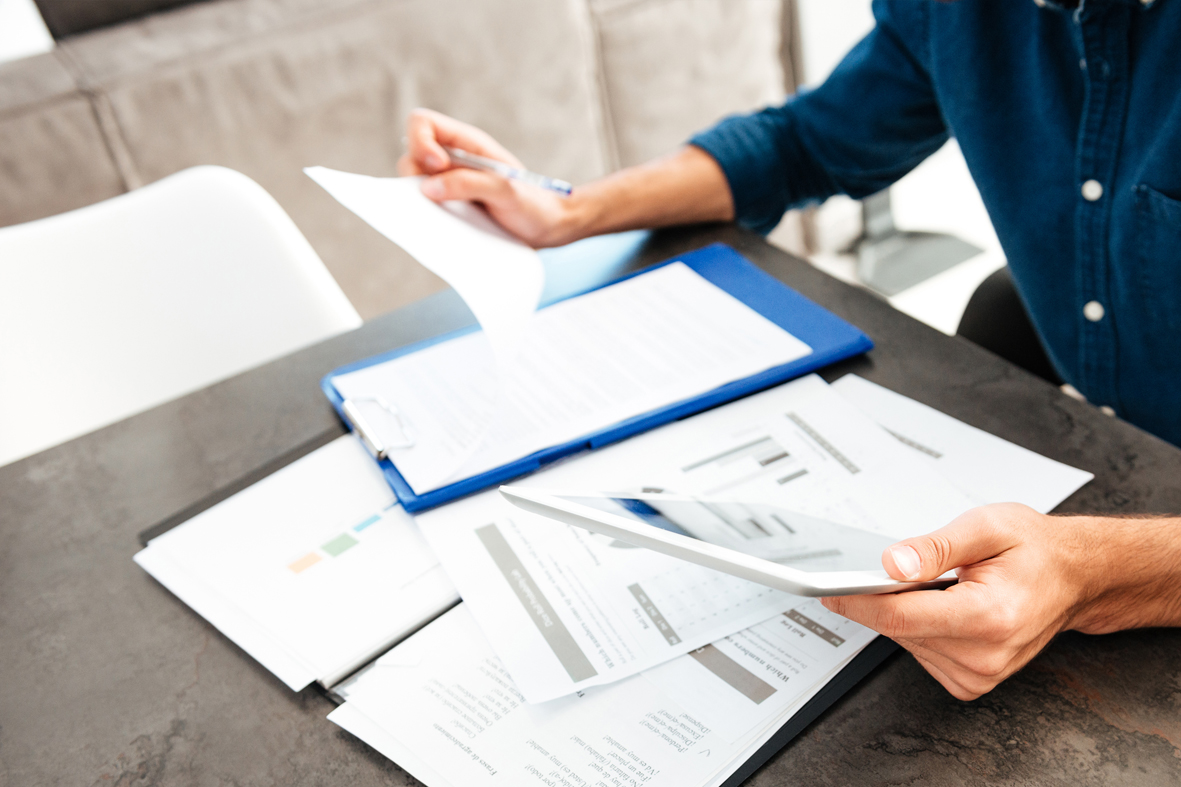 "I enjoyed the OCS course offered and felt it prepared me really well for the exam. The study material was well presented and engaging and the masterclasses were very informative and covered a good range of potential topics. Having a number of mocks available covering all the key areas and the feedback received from these really helped me to feel confident and prepared ahead of the exam."
"The case study mocks were really helpful and gave me sufficient practice for the exams"
Purchase mock exams + marking & feedback
OCS mock exams 1-5
£74.99
OCS mock exams 1-7
£99.99
Mock exams with debrief videos:
OCS mock exam 1 + debrief video
£29.99
OCS mock exam 2 + debrief video
£29.99
OCS mock exam 3 + debrief video
£29.99
OCS mock exam 4 + debrief video
£29.99
OCS mock exam 5 + debrief video
£29.99
OCS mock exams 1-5 + debrief videos
£125
OCS mock exam 6 + debrief video
£29.99
OCS mock exam 7 + debrief video
£29.99
OCS mock exams 1-7 + debrief videos
£160
Please note:
Mock exams not included. Please purchase mock exams individually first*
Marking & feedback x1
£60
Marking & feedback x2
£110
Marking & feedback x3
£155
Marking & feedback x4
£200
Marking & feedback x5
£245
Marking & feedback x6
£275
Marking & feedback x7
£325
Best value
Complete OCS Mock Exam Pack: ALL 5 mock exams, ALL debrief videos and marking & feedback x5
£349
*Purchasing marking & feedback products only will not give you access to mock exams. Mock exams will need to be purchased alongside or before marking & feedback in order to get full access. Please note mocks take 3-5 days to be marked and returned with feedback. Solutions are available with all mock exams as standard.
Mock exam questions will be printable however the solution documents will be available online only.
We know how important your privacy is. That's why we do not share any details that you give us.
Find more operational study materials
Join the Astranti community: