30% OFF OCS Materials! Use code: OCSAUGFINAL - ends 11/08/2020 (excludes marking & full course)


CIMA Operational Case Study – Mock Exams – May/August 2020 – ChargeIT
No matter how well you know the theory and the pre-seen, unless you can use your knowledge in an exam situation, all of your revision is worthless!
To make sure you pass first time, you need to prepare yourself for even the most challenging of questions under exam conditions. That's why we create 4 brand new mock exams for each case study, each tailored to the latest pre-seen and based on topics we think you are most likely to see in your exam.
Our case study mocks will:
Test your overall knowledge of the syllabus and the latest pre-seen
Highlight your weaknesses to focus on in your remaining revision
Improve your time management skills in an exam environment
We know how important your privacy is. That's why we do not share any details that you give us.
Why use Astranti mock exams?
Are you ready for the CIMA exam?
Exam standard mock exams, replicating the real thing
Use the interactive version to test yourself in an online environment which mimics the real exam
Updated for each case study sitting to relate to the latest pre-seen and industry

Learn from your mistakes
Comprehensive solutions provided online with every mock exam
Solutions include model answers so that you can see how high-quality answers are structured and written
Compare your answers the solutions to assess your own performance
Marking is available as an add-on to get detailed personalised feedback on how to improve.
Focus your revision
Identify areas of weakness so you can focus your revision on the key areas for you
Format replicates the final exam so there are no surprises when you enter the real thing
Attempt the mocks as many times as you like within the sitting, so that you can keep testing yourself as you progress through your studies
OCS Mock Exam 1 - Synopsis
The company is considering expanding its product range by beginning to manufacture beauty electricals. The first decision that needs to be made is the exact range of products that ChargeIT should make, the likely success of each possible range has been outline by a market research company – but how can charge it use this information, and how will the risk appetite of the organisation impact upon this choice?
Another key areas of focus is the company's current costing system and in particular the board is keen to understand the appropriateness of adopting an ABC approach. With this new venture, the use of forecasting techniques and the tax implications of international trading are also under review, alongside the companies budgetary system and HR practices.
In addition to the issues that arise as a direct result of the new product range; the company also has to address concerns relating to its supply chain and the shortage of a key material. Consequently the possibility of switching of suppliers arises, but what implications are there for ChargeIT when considering the working capital management practices, as well as the cash and revenue position, of this company?
OCS Mock Exam 2 - Synopsis
Due to ChargeIT's recent growth in staff numbers and subsequent human resource management challenges, the company is looking to implement a new automated HR system. The requirements of the system have been provided by the HR team, but decisions need to be made about whether the benefits of the system will outweigh the costs.
From a more financial perspective, another area where the company has been experiencing staff-related issues is budgeting. Complaints about ChargeIT's existing top-down approach are coming to the forefront. Would a participative budget setting approach be better? And what about the incremental nature of the budget itself; would zero-based budgeting be advantageous for ChargeIT?
The company is also looking to expand its factory by creating a new robotic production line. The Production Director has provided estimated expenses associated with this, as well as working capital ratios from the previous and current years. How can ChargeIT use this information to better measure and manage their inventory going forward?
In addition to these issues, the influx of new employees has resulted in the performance of a new production line manager being brought to the attention of senior management. Material variances that have occurred since the manager in question took over the role have been highlighted. Should the manager be held accountable for these variances, or are they more likely to be as a result of factors outside his control?
OCS Mock Exam 3 - Synopsis
Mock 3 opens with ChargeIT deciding to invest in new equipment for its production operations. Initially, you are asked to handle the financial accounting requirements of this investment. As the mock progresses, further queries come into play in relation to measuring the performance of this investment. ChargeIT's financial infrastructure and systems are then examined in depth (from both a financial and management accounting point of view) in the rest of the mock.
OCS Mock Exam 4 - Synopsis
Mock 4 focuses around ChargeIT's exploitation of the robotic lawnmowers market, with you initially being asked to assess this venture from a risk point of view. Task 2 then takes on a wider management and financial accounting focus, before Task 3 focuses on governance and how ChargeIT can improve its performance in this area. Finally, budgeting and external partnerships form the basis for Task 4.
OCS Mock Exam 5 - Synopsis
Mock 5 opens with ChargeIT deciding to expand its product range further into the power tool market. Initially, you are asked to handle queries on activity based costing and break-even. As the mock progresses, you are asked about measuring the performance of this product range, as well as how accounting for the lease of new production machinery. Finally, the mock's focus then turns to budgeting and variance analysis, as well as specific questions on receivables management in light of the new product range..
OCS Mock Exam 6 - Synopsis
Mock 6 opens with ChargeIT experiencing a decline in the sales of its principle upright vacuum ranges. Initially, you are asked to handle queries in relation to forecasting and inventory management, in relation to this trend. As the mock progresses, you are tested on the potential discontinuation of declining product ranges, before the potential development of a ChargeIT app raises further questions. Finally, the mock the mock concludes by testing your knowledge of key financial reporting standards, as well as the implications of costing a digital product for the business.
Additional marking & feedback
By purchasing marking and feedback for your case study mock exams, you will be assigned your own OCS exam marker who will mark your mock exam, highlight your strengths and weaknesses and give you detailed feedback as to how you can improve on your exam performance.
Our marking & feedback will:
Offer a helping hand, from an experienced, CIMA qualified tutor
Provide you with a 9-page document highlighting what you did well, what needs improvement and how to go forward with your studies
Maximise your marks by giving you specific areas to focus on in the remainder of your revision
Improve your exam technique – our markers know exactly what it takes to write great answers and score high marks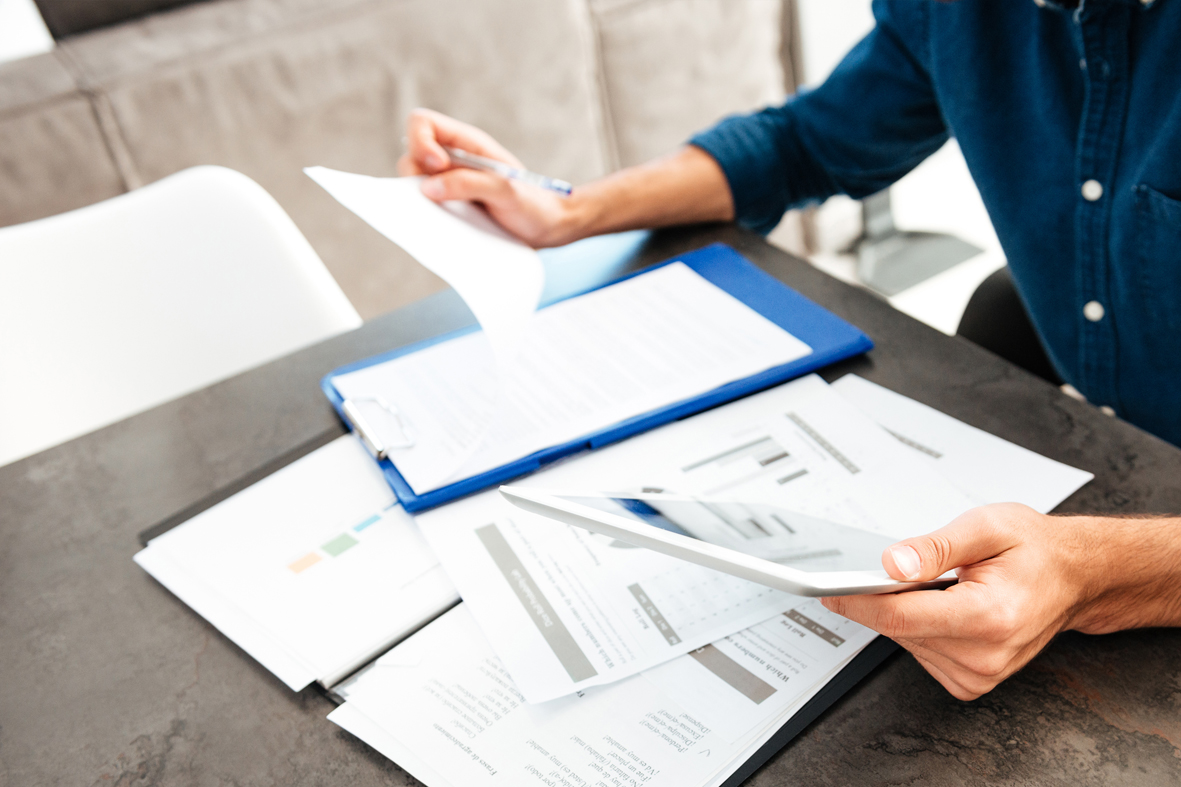 "From what I see on the market, Astranti certainly seem to be the most effective at preparation for the case study exams. I received very good guidance from the text and from the Astranti markers. I passed at the first attempt and that was due to the superb preparation Astranti gave me."

"Astranti helped in clear my OCS (Operational Case Study) with their mock tests. It was my second attempt and I had no idea where I had gone wrong! Their detailed results to the mock proved useful, helpful and great insight into how the attempt the exam. The tuition videos are also of tremendous help to understand the concept!"

Purchase mock exams + marking & feedback
Best Value
OCS Mock Exams 1-6
£99.99
Please Note:
Mock exams not included. Please purchase mock exams individually first*
Marking & Feedback x1
£60*
Marking & Feedback x2
£110*
Marking & Feedback x3
£155*
Marking & Feedback x4
£200*
Marking & Feedback x5
£245*
Best Value
Marking & Feedback x6
£275*
*Purchasing marking & feedback products only will not give you access to mock exams. Mock exams will need to be purchased alongside or before marking & feedback in order to get full access. Please note mocks take 3-5 days to be marked and returned with feedback. Solutions are available with all mock exams as standard.
Mock exam questions will be printable however the solution documents will be available online only.
We know how important your privacy is. That's why we do not share any details that you give us.
Find more operational study materials
Join the Astranti Community: