CIMA Operational Case Study – Mock Exams – May/August 2022
No matter how well you know the theory and the pre-seen, unless you can use your knowledge in an exam situation, all of your revision is worthless!
To make sure you pass first time, you need to prepare yourself for even the most challenging of questions under exam conditions. That's why we create 5 brand new mock exams for each case study, each tailored to the latest pre-seen and based on topics we think you are most likely to see in your exam.
Our case study mocks will:
Test your overall knowledge of the syllabus and the latest pre-seen
Highlight your weaknesses to focus on in your remaining revision
Improve your time management skills in an exam environment
We know how important your privacy is. That's why we do not share any details that you give us.
Why use Astranti mock exams?
Are you ready for the CIMA exam?
Exam standard mock exams, replicating the real thing
Use the interactive version to test yourself in an online environment that mimics the real exam
Updated for each case study sitting to relate to the latest pre-seen and industry

Learn from your mistakes
Comprehensive solutions provided online with every mock exam
Solutions include model answers so that you can see how high-quality answers are structured and written
Compare your answers the solutions to assess your own performance
Marking is available as an add-on to get detailed personalised feedback on how to improve
Focus your revision
Identify areas of weakness so you can focus your revision on the key areas for you
Format replicates the final exam so there are no surprises when you enter the real thing
Attempt the mocks as many times as you like within the sitting, so that you can keep testing yourself as you progress through your studies
OCS mock exam 1 - synopsis
Meals@Home is considering a brand-new Global Cuisines meal kit range. The costs and benefits of the new meal-kit range need to be analysed, and the budgeting approach of the company reviewed.
There's also a question as to whether or not absorption costing is still the most appropriate method of costing for Meals@Home, and whether a spices supplier will be a suitable choice for the company to work with.
Investment into new robots for the company's Production Facility need to be accounted for correctly in relation to the capitalisation of costs and impairment, and KPIs need to be drawn up to ensure the effectiveness of the robots' performance.
Finally, a sensitivity analysis of a drop in customers needs to be analysed to test the worst-case scenario after some negative press. The company is also looking to potentially utilise big data in its budgeting, and KPIs to monitor the new meal-kits' marketing campaign need to be devised.
OCS mock exam 2 - synopsis
Meals@Home is pushing to expand its product base and your Finance Manager needs your assistance preparing and explaining a variety of reports on the matter. As a Financial Officer, you have to be capable of drafting papers that analyse and explains the information to your manager and be able to explain the benefits of different costing methods.
You're also expected to explain the benefits and drawbacks of different budgetary methods and how to account for different activities in the financial statements in accordance with IFRS.
As part of planning for this new product range, you may be required to explain the use of different operational planning techniques like limiting factor analysis and time-series so that the project can be successfully completed. This will also include an explanation of variances to evaluate performance and the appropriate management of cash flows for working capital management.
OCS mock exam 3 - synopsis
In order to navigate the increasingly competitive landscape, there are plans to expand the product offering that Meals@Home offer. There are several different options in contention, and the first step is to appraise each of these from a financial perspective whilst also taking into account any non-financial considerations which will impact the suitability, acceptability and feasibility of each. Producing an entirely new product line has wide-ranging impacts across the business – from new machinery to new suppliers – both areas that need to be addressed.
Once production has begun, there are a new range of issues to review – beginning with selling price and, in particular, assessing the impact upon profit that reducing the price will have. Understanding costs is another area that must be considered – is the current absorption costing system adequate, or would an Activity Based Costing system yield better results? And how can the business leverage the CGMA Cost transformation & management model to improve cost control across the organisation?
Additionally, initial insights show that there has been an adverse performance versus budget with a number of unfavourable material variances arising. Therefore there is a need to understand what could have caused these and also to assess whether a different budgetary approach could help identify and analyse variances in the future.
OCS mock exam 4 - synopsis
Any business planning a product expansion needs to be prepared to measure and identify all the issues that will materialise. The creation of a new vegan line will lead to a variety of concerns and issues that you will have to resolve as part of this mock.
You will be expected to explain the use of decision-making tools and the impact this new product expansion will have on budgets and costing systems at the business. And as with any expansion, the procurement of assets will be a key concern, such as ordering the optimal amount of inventory and the use of leases to acquire machinery and other valuable equipment.
Then, as with any project, you need to be prepared to look at how to measure the performance of new facilities or systems at the business to ensure they are efficient and effective.
OCS mock exam 5 - synopsis
Meals@Home is considering expanding their customer base by extending their meal-kits to hotels and retail shops. They will make us of digital data sources to gather information that will enable prediction of the subscription numbers for hotels and retail shops. These large customers come with requests for credit facilities and Meals@Home must now strengthen their receivables management as this is a new method of operation for them.
In an era with sustainability concious customers, Meals@Home continues to develop KPIs to measure their sustainability to avoid being found wanting. Meanwhile, there is also a proposal to bring the delivery service in-house which must be evaluated against current the outsourcing option. Cost drivers for the delivery service must also be identified as a way of managing costs of this service.
Meals@Home decides to add vegan meal-kits in their product range but with their warehouse at full capacity, there is need to reduce some of the inventory and various options of doing this are assessed with impacts on the financial statements also discussed. Their performance is evaluated using variance analysis.
Still in the spirit of changing the way they do things, Meals@Home looks into the use of an ABC system and how it will lead to a difference in the overhead apportionment. The current feedback system is also evaluated to see if a feed forward system would yield better results.
OCS mock exam 6 - synopsis
The company has opted to pursue a diversification strategy and move into the 'sleep science' market, with the first decisions on the table focussed on the initial research and development, the likely financial results the company can expect under various different scenarios and the non-financial implications that need to be considered.
Following on from these initial considerations, the focus turns to pricing and the difficulties surrounding costing of a digital product. There has also been an issue with a prospective supplier of a vital component for the new sleep science range; a member of the management team has put forward a proposal to enlist the services of a personal friend, but there are questions that need to be addressed surrounding the ethics of this.
After the product has been launched and the initial results have been reviewed, a further question is raised regarding the pricing of the product range; in particular the likely financial benefits the company can expect under different price reductions. Other operational areas under review include payables management, the use of data across the business and the reward systems the company has in place for its staff.
OCS mock exam 7 - synopsis
Several of AmaZZZing Beds competitors have recently slashed their prices, management are therefore keen to understand how this is likely to impact upon sales of AmaZZZing beds own product range and also to evaluate the business' overall cost competitiveness. Additionally, the company is considering providing lower level retail managers with greater levels of budgetary responsibility to ensure there is a culture of cost consciousness throughout the business, but management wish to understand the behavioural and ethical considerations of doing so.
Keeping with the theme of remaining competitive, a new range of products is being launched which will be available to purchase in store – as a result there will need to be changes made to current in store layouts to accommodate these products and consideration given to how refurbishment costs and subsequent maintenance costs be reported within the financial statements. The quantity and the mix of inventory to be held in each outlet is another area that requires review.
Also, following on from the discussion surrounding the company's budget setting process, the concept of 'flexible' budgeting is now on the agenda, and the business wishes to understand the benefits this could bring to the organisation.
Finally, following the launch of the new product ranges, there are some issues that need to be addressed; specifically focussed on adverse sales variances that have arisen and the inventory management approaches being utilised across retail stores.
We have produced video debriefs for every one of our OCS mock exams that give you all the information you need to construct a high-quality answer. Our experienced OCS tutor analyses every question and takes you through a step-by-step guide on the best way to approach them!
By watching the debrief videos you will understand how to…
Pick out all the key information
Use that information to build an effective plan – many students fail due to poor answer planning!
Formulate an excellent answer
The hour-long videos are designed to be watched after completing each mock. This allows you to assess your performance and identify how you can improve going into your remaining mocks and the final exam.
In our sample video, our OCS tutor takes you through question 1 of the mini mock. The full mini mock debrief can be accessed for free in the studyHUB.
Additional marking & feedback
By purchasing marking and feedback for your case study mock exams, you will be assigned your own OCS exam marker who will mark your mock exam, highlight your strengths and weaknesses and give you detailed feedback as to how you can improve on your exam performance.
Our marking & feedback will:
Offer a helping hand, from an experienced, CIMA qualified tutor
Provide you with a 9-page document highlighting what you did well, what needs improvement and how to go forward with your studies
Maximise your marks by giving you specific areas to focus on in the remainder of your revision
Improve your exam technique – our markers know exactly what it takes to write great answers and score high marks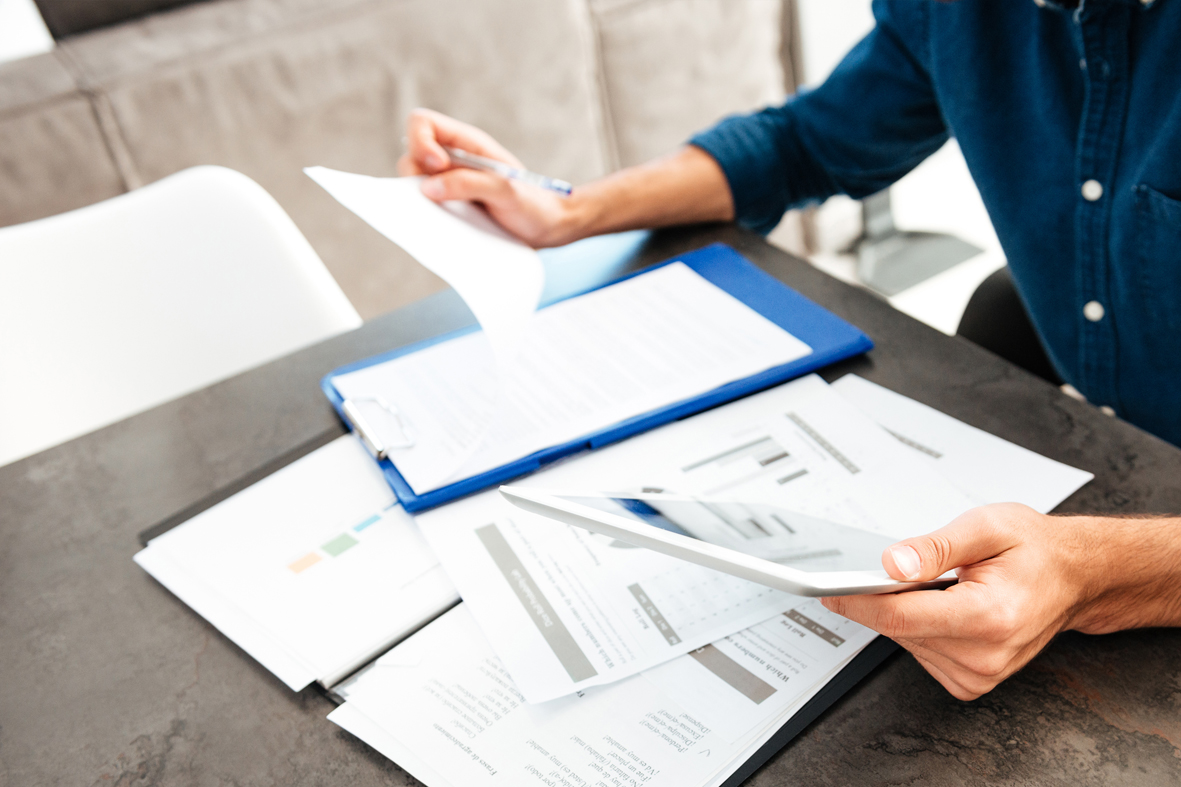 "I enjoyed the OCS course offered and felt it prepared me really well for the exam. The study material was well presented and engaging and the masterclasses were very informative and covered a good range of potential topics. Having a number of mocks available covering all the key areas and the feedback received from these really helped me to feel confident and prepared ahead of the exam."
"The case study mocks were really helpful and gave me sufficient practice for the exams"
Purchase mock exams + marking & feedback
OCS mock exams 1-7
£109.99
Mock exams with debrief videos:
OCS mock exam 1 + debrief video
£32.50
OCS mock exam 2 + debrief video
£32.50
OCS mock exam 3 + debrief video
£32.50
OCS mock exam 4 + debrief video
£32.50
OCS mock exam 5 + debrief video
£32.50
OCS mock exams 1-5 + debrief videos
£137.50
OCS mock exam 7 + debrief video
£32.50
OCS mock exams 1-7 + debrief videos
£176
Please note:
Mock exams not included. Please purchase mock exams individually first*
Marking & feedback x2
£120
Marking & feedback x3
£170
Marking & feedback x4
£220
Marking & feedback x5
£270
Marking & feedback x7
£360
Best value
Complete OCS Mock Exam Pack: ALL 5 mock exams, ALL debrief videos and marking & feedback x5
£379
*Purchasing marking & feedback products only will not give you access to mock exams. Mock exams will need to be purchased alongside or before marking & feedback in order to get full access. Please note mocks take 3-5 days to be marked and returned with feedback. Solutions are available with all mock exams as standard.
Mock exam questions will be printable however the solution documents will be available online only.
We know how important your privacy is. That's why we do not share any details that you give us.
Find more operational study materials