CIMA Management Case Study – Mock Exams – November 2021/February 2022
No matter how well you know the theory and the pre-seen, unless you can use your knowledge in an exam situation, all of your revision is worthless!
To make sure you pass first time, you need to prepare yourself for even the most challenging of questions under exam conditions. That's why we create 5 brand new mock exams for each case study sitting, each tailored to the latest pre-seen and based on topics we think you are most likely to see in your exam.
Our case study mocks will:
Test your overall knowledge of the syllabus and the latest pre-seen
Highlight your weaknesses to focus on in your remaining revision
Improve your time management skills in an exam environment
We know how important your privacy is. That's why we do not share any details that you give us.
Why use Astranti mock exams?
Are you ready for the CIMA exam?
Exam standard mock exams, replicating the real thing
Use the interactive version to test yourself in an online environment which mimics the real exam
Updated for each case study sitting to relate to the latest pre-seen and industry

Learn from your mistakes
Comprehensive solutions provided online with every mock exam
Solutions include model answers so that you can see how high- quality answers are structured and written
Compare your answers the solutions to assess your own performance
Marking is available as an add-on to get detailed personalised feedback on how to improve.
Focus your revision
Identify areas of weakness so you can focus your revision on the key areas for you
Format replicates the final exam so there are no surprises when you enter the real thing
Attempt the mocks as many times as you like within the sitting, so that you can keep testing yourself as you progress through your studies
MCS mock exam 1 - synopsis
This mock is based on a potential foreign acquisition of an online leadership training provider called WebTrainer. You are first asked to explain whether or not WebTrainer should be treated as a profit or investment centre and to give some advice on what makes a high performing team for one of Trayyner's other subsidiaries. Over the course of a few weeks, you are asked for further advice on other matters ranging from the impact the acquisition will have on the group's financial statements, to appropriate ways of managing the company and how it could help develop a digital business model for the Trayyner group.
This is a difficult mock that will require a strong understanding of key models but also the ability to move beyond reciting theory and going on to apply these models in making decisions and implementing strategy in the company.
MCS mock exam 2 - synopsis
Trayyner reflects on the employer-contractor relationship it has with its trainers. Both sides have flexibility when it comes to the future of the relationship, but the current mechanics of the relationship provides little assurance. A recent string of bad reviews is exacerbating a growing problem with regards to the availability of good quality trainers to hire for future courses.
Realising Trayyner's need for growth, the company is presented with an acquisition deal and a new project. The acquisition deal is still in the preliminary stages, with Trayyner reviewing the financial performance of the target company. The new project will see some of Trayyner's courses offered online. This suggests a different strategy and gives rise to operational changes. A dispute over its implementation has highlighted some governance issues on the Board.
Trayyner is finalising its acquisition deal with Bellacademy. There is some doubt if Trayyner can effectively market a popular Bellacademy course once it has acquired the company. The statement of cash flows has also been provided by Bellacademy to offer insights into how well it handles its cash. This is a key aspect in ensuring Trayyner makes the right investment decision.
The pilot course for the new project was a success. It is revealed that implementation occurred without too many problems but that the project was never officially wrapped up. The importance of properly closing projects off has been raised. The new project entailed converting some courses to an online platform, which has now led to a new team dynamic being created: going virtual.
I would classify this mock to be moderate in difficulty.
MCS mock exam 3 - synopsis
In this coming year, Trayyner realises the need to expand business operations and decides to acquire a hotel to complement its trainings. This will require a sound knowledge of goodwill and transfer pricing. The acquisition will demand a large capital investment hence a decision needs to be made on whether debt or equity will be the most suitable funding option.
Meanwhile, more opportunities arise for investment in the hotel and conferencing industry and suitable appraisal methods will be utilised to make the best choice. In addition to the financial factors, non-financial factors will also be taken into account. Following the acquisition, Trayyner evaluates the impacts of the acquisition and surrounding factors on the standing key performance indicators.
The customer base is vastly improving, requests from customers interested in partnerships with Trayyner are being received by the marketing department. A risk mapping exercise must be carried out and risk mitigation strategies be put in place for the proposals. The proposals must be run through a sensitivity analysis to remain aware of the effects of changes in various factors. Among the risks identified, the company faces the risk of copyright infringement and could purchase software to curb this. The software will also contribute towards the achievement of Total Quality Management.
MCS mock exam 4 - synopsis
In a world where technology is fast growing and the customers are shifting to e-trading, Trayyner transforms to extend online trainings to their delegates. The impacts of this move on planning and control must be analysed. As a new product, costing is not so obvious, various strategies will be evaluated and target costing is among the routes taken to establish a profitable price. Moving into new territory, there is a need to emphasise the importance of working as an effective team and measuring the effectiveness of the teams.
Embracing technology exposes Trayyner to other online risks and they are caught in a scandal where there are accusations of copyright infringement. The compensation claims have to be correctly accounted for and Trayyner is pushed to enter into negotiations with the copyright owner.
E-trainings take Trayyner a step closer to sustainable development and the board is reminded of the importance of upholding ethical responsibility in relation to paper usage. Funding options tables before the team must be evaluated before selecting the best option. Expansion also comes with inter-departmental conflicts and communication challenges which must be addressed in order to remain productive.
MCS mock exam 5 - synopsis
An opportunity arises to purchase a famous guest lodge which Trayyner could use as a conference centre with minor renovations needed. The impacts of the acquisition on the value chain together with the suitability to the current strategy must be evaluated. Trayyner takes to project management tools and project planning to achieve the desired project outcomes. The team analyses the effects that the expansion will have on Trayyner's key ratios.
Another key discussion centres around the proposal to set transfer prices below the market prices. Another segment on the rise is the delivery of CPD courses and Trayyner explores quality management techniques to avoid quality issues that might emerge from the new course delivery methods. The use of big data analytics along with the risks to watch out for will be among the priorities in this coming year. TARA is one of the models that will prove beneficial in tackling risks being faced by the company.
Despite the intensive promotion, some projects do not achieve the desired sales level and Trayyner must decide whether to continue investing in promotion for these products. Finally, the board considers the possibility of floating the company and this triggers management to rethink governance issues and map out the stakeholders that must be communicated with concerning this proposal.
We have produced video debriefs for every one of our MCS mock exams that give you all the information you need to construct a high-quality answer. Our experienced MCS tutor analyses every question and takes you through a step-by-step guide on the best way to approach them!
By watching the debrief videos you will understand how to…
Pick out all the key information
Use that information to build an effective plan – many students fail due to poor answer planning!
Formulate an excellent answer
The hour-long videos are designed to be watched after completing each mock. This allows you to assess your performance and identify how you can improve going into your remaining mocks and the final exam.
In our sample video, our MCS tutor takes you through question 1 of the mini mock. The full mini mock debrief can be accessed for free in the studyHUB.
Additional marking & feedback
By purchasing marking and feedback for your case study mock exams, you will be assigned your own MCS exam marker who will mark your mock exam, highlight your strengths and weaknesses and give you detailed feedback as to how you can improve on your exam performance.
Our marking & feedback will:
Offer a helping hand, from an experienced, CIMA qualified tutor
Provide you with a 9-page document highlighting what you did well, what needs improvement and how to go forward with your studies
Maximise your marks by giving you specific areas to focus on in the remainder of your revision
Improve your exam technique – our markers know exactly what it takes to write great answers and score high marks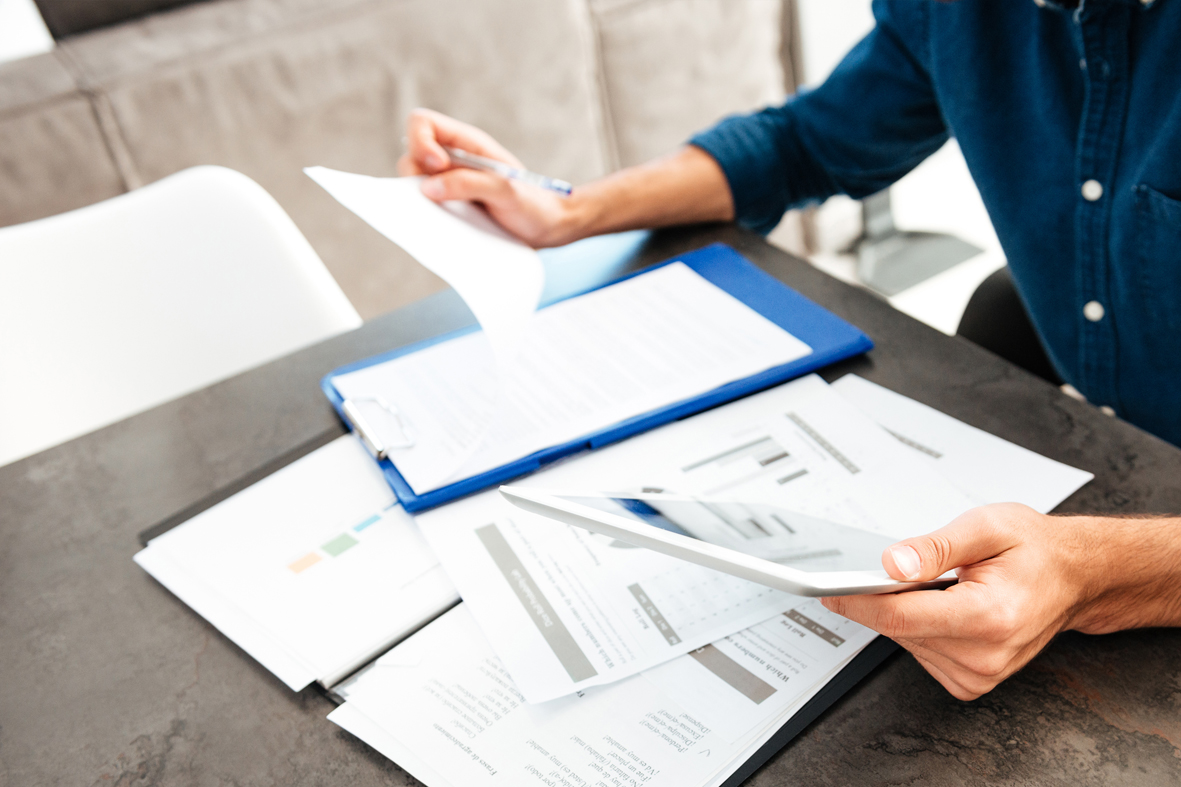 "Couldn't have passed MCS without Astranti. Study materials are all very well structured and prepares you in the best way possible; videos, notes, master classes and specially mocks (mock questions relate to the case study being sat and it really helps in understanding the case study better, but also having it marked and receiving feedback, you know what areas you need to work on and keep an eye on for the exam)."
"I got the mock exams from Astranti for the MCS exam in 2018 and I was able to pass in one shot. I did not go for any classes and totally depended on Astranti for its study material. I especially recommend Astranti for self studying students like me."

Purchase mock exams + marking & feedback*
Mock exams with debrief videos:
MCS mock exam 1 + debrief video
£29.99
MCS mock exam 2 + debrief video
£29.99
MCS mock exam 3 + debrief video
£29.99
MCS mock exam 4 + debrief video
£29.99
MCS mock exam 5 + debrief video
£29.99
MCS mock exam 6 + debrief video
£29.99
MCS mock exam 7 + debrief video
£29.99
MCS mock exams 1-7 + debrief videos
£160
Please note:
Mock exams not included. Please purchase mock exams individually first*
Marking & feedback x1
£60
Marking & feedback x2
£110
Marking & feedback x3
£155
Marking & feedback x4
£200
Marking & feedback x5
£245
Marking & feedback x6
£275
Marking & feedback x7
£325
Best value
Complete MCS Mock Exam Pack: ALL 7 mock exams, ALL debrief videos and marking & feedback x5
£379
*Purchasing marking & feedback products only will not give you access to mock exams. Mock exams will need to be purchased alongside or before marking & feedback in order to get full access. Please note mocks take 3-5 days to be marked and returned with feedback. Solutions are available with all mock exams as standard.
Mock exam questions will be printable however the solution documents will be available online only.
We know how important your privacy is. That's why we do not share any details that you give us.
Find more management case study materials
Join the Astranti community: