CIMA Management Case Study – Mock Exams – November 2021/February 2022
No matter how well you know the theory and the pre-seen, unless you can use your knowledge in an exam situation, all of your revision is worthless!
To make sure you pass first time, you need to prepare yourself for even the most challenging of questions under exam conditions. That's why we create 5 brand new mock exams for each case study sitting, each tailored to the latest pre-seen and based on topics we think you are most likely to see in your exam.
Our case study mocks will:
Test your overall knowledge of the syllabus and the latest pre-seen
Highlight your weaknesses to focus on in your remaining revision
Improve your time management skills in an exam environment
We know how important your privacy is. That's why we do not share any details that you give us.
Why use Astranti mock exams?
Are you ready for the CIMA exam?
Exam standard mock exams, replicating the real thing
Use the interactive version to test yourself in an online environment which mimics the real exam
Updated for each case study sitting to relate to the latest pre-seen and industry

Learn from your mistakes
Comprehensive solutions provided online with every mock exam
Solutions include model answers so that you can see how high- quality answers are structured and written
Compare your answers the solutions to assess your own performance
Marking is available as an add-on to get detailed personalised feedback on how to improve.
Focus your revision
Identify areas of weakness so you can focus your revision on the key areas for you
Format replicates the final exam so there are no surprises when you enter the real thing
Attempt the mocks as many times as you like within the sitting, so that you can keep testing yourself as you progress through your studies
MCS mock exam 1 - synopsis
Firstly, two capital investment projects are appraised on the basis of financial and non-financial projects. The benefits and drawbacks of integrated reporting are considered.
For the selected project/s above, alternative funding options are evaluated. Stakeholders for the project are identified, critical factors which would ensure the success of the project are discussed.
Kristo, an overseas company, is acquired via a share exchange. The impact of certain transactions on the consolidated financial statements are considered. Also, the ethical issues in setting a transfer price for technology transfer to the overseas subsidiary is discussed.
Three months later, the performance of overseas factory is compared with domestic factory and quality management techniques to improve the performance of overseas factory is discussed.
MCS mock exam 2 - synopsis
Frinta takes on yet another challenge and ventures into the smart locks industry. They develop a highly sought after smart lock, the Frint-lock which takes the industry by storm. The team gets busy analysing the external and internal factors surrounding this venture and the impacts it will have on the major KPIs. Suitable prices must be determined among other things. The locks open up opportunities for Frinta to acquire related companies and a choice of the most appropriate subsidiary must be made. Frinta must also prepare to use a balanced scorecard to improve the performance of a potential subsidiary.
The celebrations of the success of the locks are cut short when the locks malfunction, leaving a customer facing heavy losses. Frinta must develop their negotiation skills to escape litigation. A recall of the locks is inevitable and we see Frinta evaluating the impacts of this recall on the WACC. Meanwhile, conflict brews up among departments who are quick to place blame for the malfunction on each other. This horizontal conflict must be managed well to avoid disruption of business operations.
MCS mock exam 3 - synopsis
With any business, there is the question of how to grow it and the consequences of growing it in a particular way. For Frinta, you will need to consider the impact of a new acquisition the business has recently purchased and tackle some of the issues Frinta may be facing.
You will need to be concerned about how the staff at Frinta will be affected by the acquisition and suggest what senior management can do to help alleviate these problems. There are also projects that Frinta will want to start to begin capitalising on this new acquisition. As a result, you will need to explain different project management methodologies and concerns to ensure their successful completion.
As a smart device manufacturer, Frinta needs to be concerned about other issues besides the risks and problems associated with an acquisition. It also needs to be conscious of the data it collects on consumers. Not only how this data can be used, but how it can be secured to protect the business from potential legal liabilities.
MCS mock exam 4 - synopsis
The Board at Frinta is interested in investigating the possibility of expanding the company. As a result, it is looking into different acquisition targets.
This mock assesses your understanding of business combinations, the risks associated with an acquisition and your overall understanding of effective project management.
You will be expected to explain the different types of business combinations there are, as well as how a business combination is accounted for in the group's financial statements.
It's also essential that you understand how to analyse ratios, which are an important financial metric for organisation's looking to make an acquisition that makes strategic sense. Furthermore, an appreciation for why a business may buy or partner with another to defend against digital disruption is key to any successful business in the modern day.
MCS mock exam 5 - synopsis
The Board at Frinta are keen to explore the possibility of expanding the company's operations. The option under consideration is a move further into the smart home market and the production of smart lighting and smart home security cameras, among others.
Any business decision of this magnitude will touch every aspect of the organisation – from its value chain, to its integrated report, as well as raising questions surrounding the suitability of the company's current organisational structure and performance management systems. Financial considerations are also critical – but which costs are relevant to the decision of whether to proceed with this proposal, and how can the business use this information, in conjunction with competitor data, to make decisions and predictions surrounding costs, pricing and revenues.
Turning back to the current business operations, there is an issue that needs to be addressed with a matter of urgency –a breach of the company's database and the leak of customers sensitive data. The ethical implications of the issue and the required short and long term actions are under discussion, in addition to there being a need to review the company's current approach to risk management and IT controls.
MCS mock exam 6 - synopsis
MCS mock exam 7 - synopsis
We have produced video debriefs for every one of our MCS mock exams that give you all the information you need to construct a high-quality answer. Our experienced MCS tutor analyses every question and takes you through a step-by-step guide on the best way to approach them!
By watching the debrief videos you will understand how to…
Pick out all the key information
Use that information to build an effective plan – many students fail due to poor answer planning!
Formulate an excellent answer
The hour-long videos are designed to be watched after completing each mock. This allows you to assess your performance and identify how you can improve going into your remaining mocks and the final exam.
In our sample video, our MCS tutor takes you through question 1 of the mini mock. The full mini mock debrief can be accessed for free in the studyHUB.
Additional marking & feedback
By purchasing marking and feedback for your case study mock exams, you will be assigned your own MCS exam marker who will mark your mock exam, highlight your strengths and weaknesses and give you detailed feedback as to how you can improve on your exam performance.
Our marking & feedback will:
Offer a helping hand, from an experienced, CIMA qualified tutor
Provide you with a 9-page document highlighting what you did well, what needs improvement and how to go forward with your studies
Maximise your marks by giving you specific areas to focus on in the remainder of your revision
Improve your exam technique – our markers know exactly what it takes to write great answers and score high marks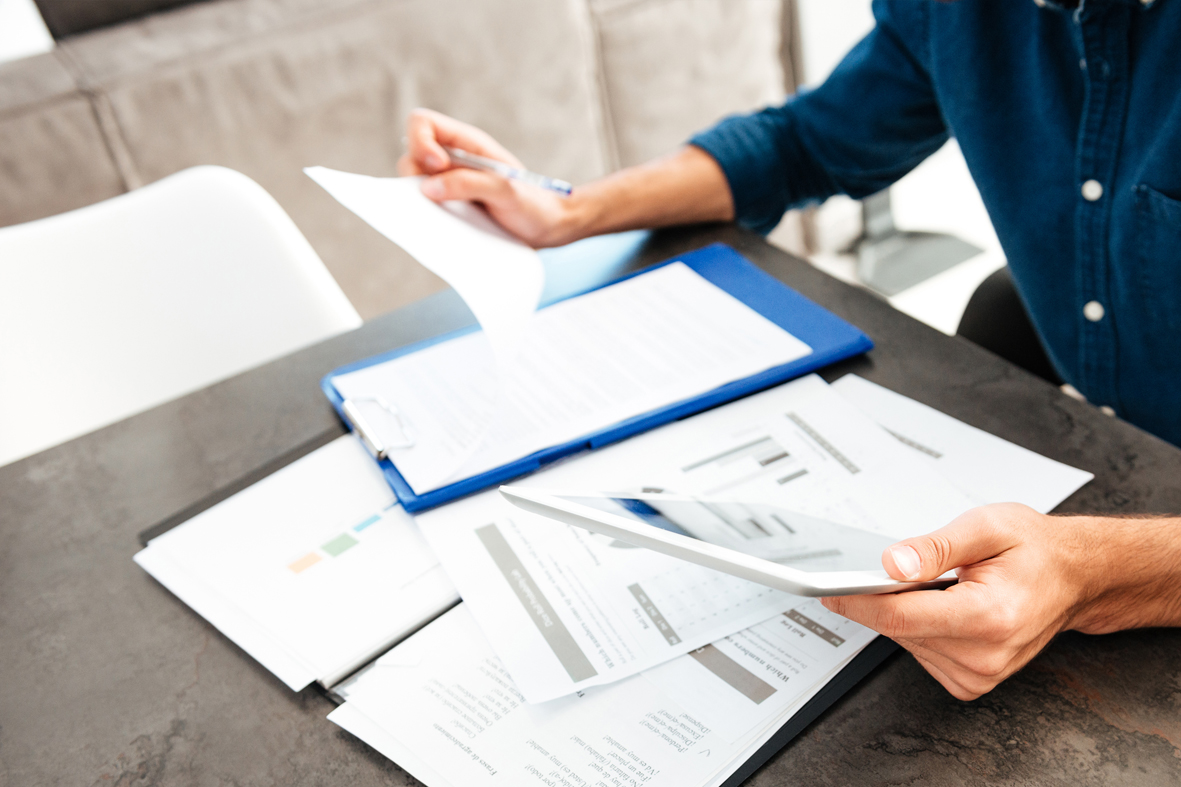 "Couldn't have passed MCS without Astranti. Study materials are all very well structured and prepares you in the best way possible; videos, notes, master classes and specially mocks (mock questions relate to the case study being sat and it really helps in understanding the case study better, but also having it marked and receiving feedback, you know what areas you need to work on and keep an eye on for the exam)."
"I got the mock exams from Astranti for the MCS exam in 2018 and I was able to pass in one shot. I did not go for any classes and totally depended on Astranti for its study material. I especially recommend Astranti for self studying students like me."

Purchase mock exams + marking & feedback*
Mock exams with debrief videos:
MCS mock exam 1 + debrief video
£29.99
MCS mock exam 2 + debrief video
£29.99
MCS mock exam 3 + debrief video
£29.99
MCS mock exam 4 + debrief video
£29.99
MCS mock exam 5 + debrief video
£29.99
MCS mock exams 1-5 + debrief videos
£125
MCS mock exam 6 + debrief video
£29.99
MCS mock exam 7 + debrief video
£29.99
MCS mock exams 1-7 + debrief videos
£160
Please note:
Mock exams not included. Please purchase mock exams individually first*
Marking & feedback x1
£60
Marking & feedback x2
£110
Marking & feedback x3
£155
Marking & feedback x4
£200
Marking & feedback x5
£245
Marking & feedback x6
£275
Marking & feedback x7
£325
Best value
Complete MCS Mock Exam Pack: ALL 7 mock exams, ALL debrief videos and marking & feedback x5
£379
*Purchasing marking & feedback products only will not give you access to mock exams. Mock exams will need to be purchased alongside or before marking & feedback in order to get full access. Please note mocks take 3-5 days to be marked and returned with feedback. Solutions are available with all mock exams as standard.
Mock exam questions will be printable however the solution documents will be available online only.
We know how important your privacy is. That's why we do not share any details that you give us.
Find more management case study materials