CMI Level 3 – Principles of Management & Leadership
Leading and managing a team for the first time can be very daunting! It's a completely new skill set and one full of variables.
So if you are a first-time manager then this is the course for you. You'll learn all the fundamental skills you need to get started on your management career including:
Leading effectively
Managing projects to completion
Dealing with conflict
How to guide staff through periods of change
Driving performance and turning your team into star performers
Thinking and acting like a leader
And so much more…
What you'll get out of joining
A course focused on you
Tutor support – guiding you through both the content and your assignments
Focuses on the skills that you need to advance your career
Flexible and on-demand – works around your life and schedule
Access to our exclusive online community – connect to your tutor and other students
Future proof your career – learning skills a computer can't replicate
Essential management skills
Build and empower stronger teams
Learn the skills needed to drive your own and your team's performance

Improve your communication and become a more respected manager

Think more strategically and lead your organisation's growth
A respected qualification
Join the CMI community of over 143,000 members
88% of CMI members said it increased their confidence as a leader
£13,000 pay rise on average when qualified as a chartered manager
76% of members say that Chartered Manager status provides the "ultimate competitive advantage"
Learn

more about CMI
At Astranti, we have over 20 years of experience in professional education. 
Our approach has always been to make our content as easy to understand and use as possible whilst providing unrivalled customer service and learner support.
On our course, you will find:
Online study resources accessible anywhere, anytime – work around your schedule with 24/7 access to all content.
Unrivalled customer support – got a question about the course or CMI? Our team will be happy to help!
An explanation of all the key topics that you need to be aware of, helping you complete your assignments efficiently.
Unlimited tutor support for any theory or assignment-specific question.
Hundreds of hours of on-demand content through management direct, which you'll keep for life.
Free access to the assignment technique course – to help you complete your assignment tasks as easily and effectively as possible.
"Incredible course content – I've used Astranti for a few months and they are beyond great."
Perfect your assignment technique
Your progress through your CMI qualification will be measured by the assignments that you complete.
For many CMI students, it will have been a while since they've had to write any sort of essay, and it can be a struggle to get started. For this reason, we've created an assignment writing guide specifically for your CMI qualification.
Our guide includes a written handbook, as well as over two and a half hours of recorded video content from our CMI tutors.
The first video from this guide can be watched here for free so that you can get a feel for how the guide will help you.
CMI offers three different level 3 qualifications! The Award, Certificate and Diploma. Each requires a different level of study time and is worth a different number of credits.
You'll need to select your units based on the minimum number of credits required for your chosen qualification.
In order to achieve your foundation chartered manager status, you'll need to complete the CMI level 3 diploma.
Explore our units below and use our credits calculator to see the total credits from your chosen units.
| | | |
| --- | --- | --- |
| Award | Certificate | Diploma |
| 4 credits | 13 credits | 37 credits |
| 40 hours | 130 hours | 370 hours |
| 1 to 3 months | 3 to 6 months | 6 to 12 months |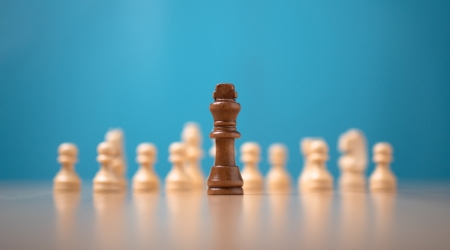 Principles of Management and Leadership (301)
Being equipped with the knowledge, skills and behaviours to manage and lead effectively is essential if an individual and their organisation are to succeed. This unit has been designed for learners who want to develop or sharpen their professional edge and enhance personal effectiveness.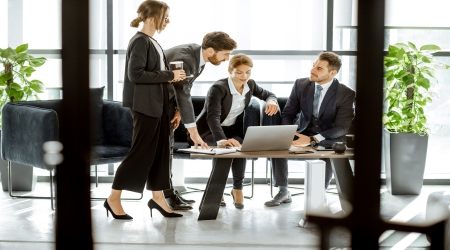 Managing a Team to Achieve Results (302)
The ability to manage teams, which are able to communicate effectively and overcome barriers to achievement, is a critical skill for any manager. High performing cohesive teams are created in an environment where there is a collective understanding of values, goals and objectives.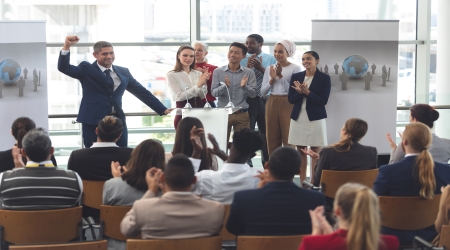 Building Stakeholder Relationships (305)
Developing relationships with internal and external stakeholders is an essential management skill. Stakeholders can have a positive or negative impact on the success of an organisation. The aim of this unit is to equip managers to identify and understand stakeholders' needs.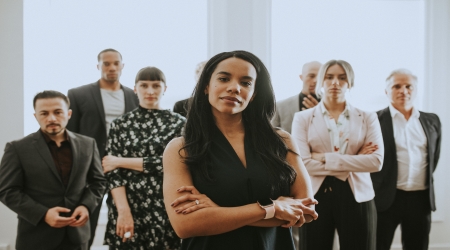 Equality, Diversity and Inclusive Working Practices (306)
Treating colleagues, customers and stakeholders with dignity and respect enables relationships to develop and thrive. This unit focuses on how to develop inclusive working practices in line with organisational and legal frameworks.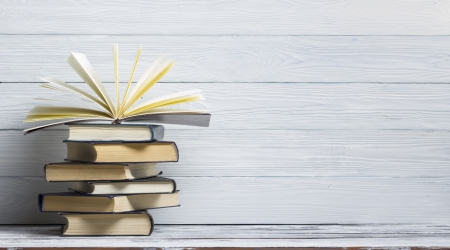 Developing the Knowledge and Abilities of Teams (307)
A skilled and adaptable workforce is a collective group of people equipped with the knowledge skills and abilities to achieve and exceed objectives. This unit aims to support managers to identify and select development opportunities for team members.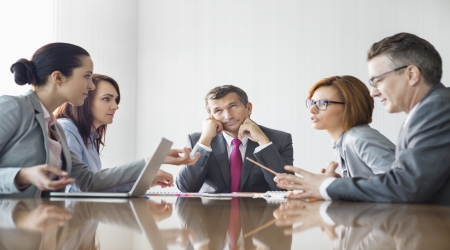 Responding to Conflict in the Workplace (309)
The ability to respond effectively to conflict is a fundamental skill for all managers. This unit aims to support managers to understand the types and causes of conflict and how to identify strategies to respond to conflict situations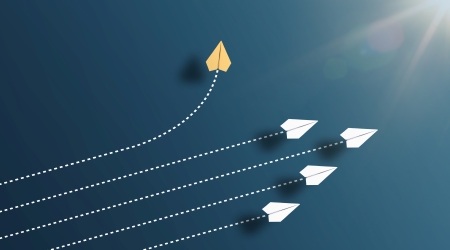 Supporting Teams and Individuals Through Change (310)
Managers are constantly asked to implement change to respond to commercial pressures, legal organisational requirements, efficiencies or improvements. The aim of this unit is to enable managers to lead people positively through change.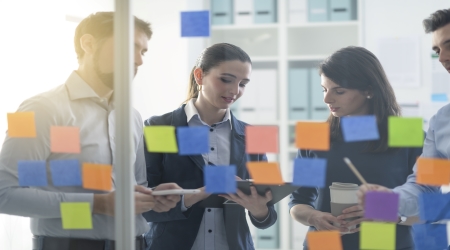 Contributing to the Delivery of a Project (311)
Whilst the scale, significance and complexity of a project will vary, the principles of carrying out a project will ultimately be the same. This unit aims to equip managers with the knowledge, tools, and techniques for managing and monitoring projects.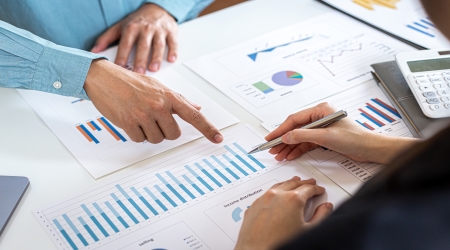 Managing Daily Activities to Achieve Results (312)
Working efficiently is essential if a business is to remain competitive. A well-structured workload is key to individual and team success. The aims of the unit are to equip managers with the knowledge to identify priorities and set objectives.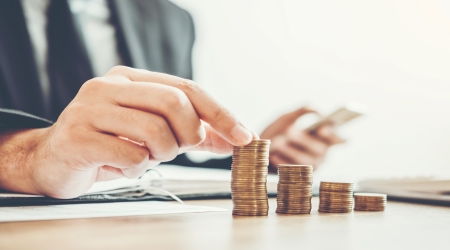 Managing Budgets and Resources (314)
Budgets and resources are crucial to the functioning of any organisation. Organisations need to plan and manage money and resources to remain operational. The aim of this unit is to equip managers with the knowledge that they need to manage budgets and other resources.
Our CMI level 3 course comes with a double guarantee!
1. Money back guarantee
To make sure that you are completely satisfied with our course materials and support, we have a 14-day full money-back guarantee. If you're not happy with the course for any reason we will refund your fees. Our aim is to ensure you try our course safe in the knowledge that it won't cost you a penny if they're not right for you.
2. Pass guarantee
This offers you a safety net if you fail any of your assignments. Hopefully, this won't be the case but sometimes things can go wrong! As long as you have demonstrated that you've completed the course in line with our pass guarantee requirements, you will be able to continue until you pass at no extra cost.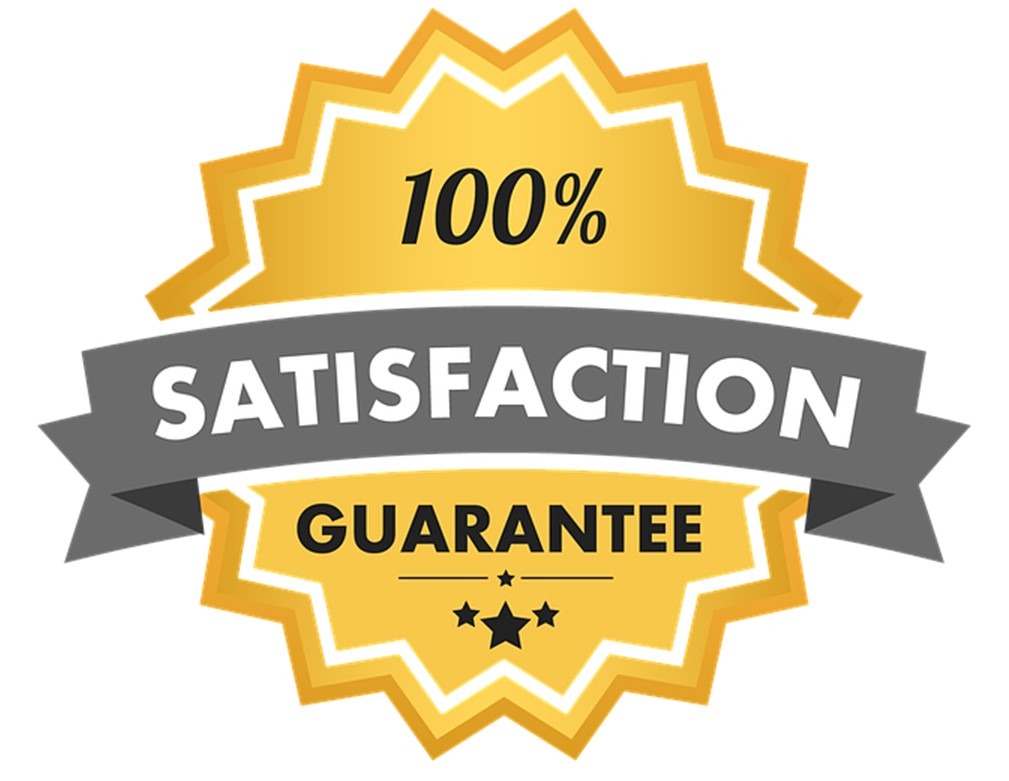 What our satisfied students say…
"Astranti study materials are well detailed and easy to understand. 
Thank you so much Astranti for making such detailed and informed materials available."
"Top quality!
Astranti offers good quality materials which are really helpful. Atmosphere and communication also are very good and definitely not an old-school approach. Big thanks."
"Astranti has been very useful for me as I'm dyslexic. So having the ability to watch/listen to the tutorials has been very beneficial as it allows me to have a visual and aural representation of the material"
Every student is different which is why we offer course pathways to best suit your study needs. Take the full diploma to earn your chartered foundation manager accreditation, or test the water with an award.
Once you have purchased your course we'll contact you and set up access to your chosen modules.
You can pay upfront or split the cost with our instalment option, simply pay the CMI registration today and the rest can be paid over five or ten months.
New to CMI and want to give it a go?
You can join our CMI Level 3 Award course and just pay your CMI registration and assessment fees – access to our course and tutor support is free!
Remember, the award course contains just one module and typically takes less than 3 months to complete, so it's ideal for anyone who's currently unsure about whether CMI is the best fit for them. Whether or not you choose to continue your CMI studies beyond your award course, as long as you have completed your module and passed the assessment, you'll come away with a qualification at the end of it.
CMI Level 3 Award  - New Student Offer*
Plus:
CMI registration fee: £95
CMI assessment fee: £50
Total to pay: £145
Plus:
CMI registration fee: £95
CMI assessment fee: £50
Total to pay: £300
Plus:
CMI registration fee: £130
CMI assessment fees: £100
Total to pay: £780
CMI Level 3 Certificate - Spread the cost
course fee
(including CMI assessment fees)
Plus:
CMI registration fee: £130
Total to pay: £130 (today) + 5x £130
Plus:
CMI registration fee: £180
CMI assessment fees: £300
Total to pay: £1880
CMI Level 3 Diploma - Spread the cost
course fee
(including CMI assessment fees)
Plus:
CMI registration fees: £180
Total to pay: £180 (today) + 10x £170
* Free Award course available to new Astranti students.
Interested in joining us but want to speak to someone first? Complete our enquiry form below to be contacted by one of our course advisors...
Submitting your email address using the form above will not subscribe you to our email newsletter list or free CMI membership. Your email will only be used by our course advisors, in order for them to get in touch with you. This will be within 24 hours of completing the form (or the next available working day). You can ask for your details to be removed at any time by emailing us at enquiries@astranti.com