Complete your CPD with Astranti
Looking to fulfil your annual CPD obligations? Want to pick up valuable new skills and knowledge to progress your career and keep up to date with all the changes to your profession? Or are you just looking to future-proof your career?
Well, our courses are for you.
In fact, we have a suite of more than 60 finance-focused CPD courses that vary from 4-hour mini-CPD courses to 36-hour, deep-dive courses.
To give you a chance to explore our courses for yourself, we've provided free access to our 'Characteristics of a Winning Team' course when you sign up…
We've received hundreds of 5* reviews.

Simplifying complex topics
Our team focuses on making tricky subjects easy to understand, in a practical way, avoiding any of the jargon.
Personable approach
Our premium courses give you access to expert tutors to help with your learning, and a personal course mentor for extra support.
Comprehensive resources
Whether you're looking for a premium course, or some quality free materials, we've got something to fit into every study journey.
Find your perfect CPD course…
From IT to ethics, our CPD course suite contains over 60 online courses for you to choose from.
Choose the topics that suit you and explore our courses below…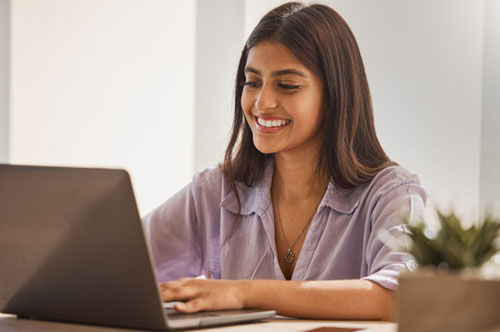 Just a few of our happy students…
Detailed and easy to understand

"Astranti study materials are well detailed and easy to understand. Thank you so much Astranti for making such detailed and informed materials available."
Obloma Flo, Astranti Student, 2020

Easier to follow than other providers

"I've always found Astranti material easier to follow than other providers. Astranti material provides more informal, easy to follow notes with a good amount of real-life examples."
Bethany Willmer, Astranti Student, 2019