CMI or APM: All you need to know to decide which is right for you

So, you're considering doing a qualification to improve your management skills and two qualifications keep popping up in your research, CMI and APM. 
But what are they? How do they differ? And, ultimately, is CMI or APM best for you?
Both will enhance your managerial skills and help to open the door when it comes to career progression opportunities, so read on to get to grips with each one qualification and discover if either one feels like the right step for you.
1. The lowdown CMI and APM

2. Who should take CMI and APM?

3. Are there entry requirements?

4. Am I exempt from assignments?

5. How long will it take?

6. How are they assessed?

7. How much do they cost?

1. The lowdown on CMI and APM

CMI
First things first, CMI stands for The Chartered Management Institute. 
Being 'Chartered' means an institute has been given Royal power to award a member with 'Chartered Status'. 
CMI offers qualifications for all levels of management, from junior managers with no or only a few years of experience, all the way up to strategic managers and CEOs. 
Whilst CMI offers a range of levels, the vast majority of CMI students complete either CMI Level 3, Level 5 or Level 7.
CMI Level 3 – Equivalent to an A level
CMI Level 5 – Equivalent to a HND (higher national diploma) or foundation degree
CMI Level 7 – Equivalent to a master's degree
Within every CMI level, there are 3 qualifications available:
Award

Certificate

Diploma
You will only receive Chartered Manager status if you achieve the Level 5 or Level 7 Diploma. 
All CMI qualifications are made up of units that correspond to learning topics. When you join a course, you need to select a certain number of units based on the 'credits' that are associated with them. 
The minimum number of units and credits for each qualification type can be seen in the table below.
| | | |
| --- | --- | --- |
| Qualification Type | Required Credits | Typical Number of Units |
| Award | 5-10 credits | 1 unit |
| Certificate | 13-20 credits | 2-3 units |
| Diploma | 37+ credits | 6-8 units |
(Note: the extended diploma requires you to do a certain number of 'core' units, as well as a selection of units that you choose.)
Being able to choose your own units means that you can tailor your qualification to your own or your organisation's needs. At the very least, it allows you to focus on the topics that you find most interesting.
Is CMI a respected qualification?
In short, yes! 
CMI has over 143,000 members worldwide and a further 30,000 people enrol on CMI qualifications annually, so you'll be in good company!
Research conducted by CMI found that 81% of CMI accredited managers could share their new skills with their team, and a similar number agreed that their new skills had increased overall team performance. 
88% of CMI members said it increased their confidence as a leader, and once you reach the pinnacle of Chartered manager status, there is an average pay rise of £13,000.
As a CMI tuition provider, Astranti can vouch for CMI's credibility as we have first-hand experience of the very high standards the institution sets for both tuition providers and its students. CMI's high expectations means it is not an easy job to get  qualified, making the qualifications, and those who hold them, incredibly valuable to employers!
APM
APM is The Association for Project Management. 
Although it doesn't have 'Chartered' in its name, APM is still a Chartered body. It's actually the only Chartered body for the project management profession! Altogether, APM has over 35,000 individual members and upwards of 500 corporate members.
There are three different APM qualifications designed to suit people at each stage of their career:
PFQ – Project Fundamentals Qualification
PMQ – Project Management Qualification
PPQ – Project Professional Qualification
Is APM a respected qualification?
Absolutely! An APM qualification is recognised and respected worldwide! This is largely because of the success many students have; an APM survey indicated that 86% of people who had completed an APM qualification had enjoyed greater project success as a result.
The same survey suggests that 94% of people who undertook the PMQ said it improved their self-confidence in their project management ability.
In fact, because employers recognise and respect the value an APM qualification adds to an individual's skill set, it is often a necessary requirement included in project management related job ads.
Key benefits of CMI and APM at a glance 
Both qualifications are awarded by Chartered bodies, meaning they're recognised and respected by employers 

Gaining either an APM or CMI qualification is likely to lead to a pay rise or promotion at work

Both qualifications have different levels available making them suitable for people with all levels of experience
Key differences at a glance
APM qualifications are designed specifically for those looking to pursue a career in project management, whilst CMI is aimed at people looking to progress in all types of managerial roles

APM qualifications are assessed through exams whilst CMI is assessed by written assessments

APM qualifications are often critical to getting a project management related role. Many project management job adverts advise that it is a 'must-have' requirement. Typically, CMI qualifications are an added bonus for employers, rather than essential

CMI courses offer you the opportunity to choose your own modules so you can focus your learning on what will most help you improve but APM does not

APM's PPQ  is significantly cheaper than CMI Level 7

The APM qualification is substantially shorter. It takes upwards of 3 months to complete CMI, but you can complete APM in a maximum of 5 working days
2. Who are CMI and APM best suited to?

CMI
CMI qualifications have a broader focus because, unlike APM courses, they are not specifically aimed at project management professionals. CMI qualifications aim to introduce you to a broad range of topics, techniques and skills to improve your ability to manage individuals and teams who are working to meet your organisation's needs.
CMI is most often pursued by:
Current or aspiring supervisors
From writing CMI course content, we know that there is a catalogue of courses and a wide range of units available to study with CMI,  ranging from Equality and Diversity to Operational Planning. The opportunity to choose from a range of optional modules within certain CMI qualifications also means you are more able to design your CMI course to suit you!
APM
As we've established, APM qualifications are designed for people who want to focus their career on project management. 
They have different qualifications available depending on levels of experience:
Project Fundamentals Qualification (PFQ): Most suited to those with little or no project management experience.
Project Management Qualification (PMQ): This is most suited to people who want to participate in projects of all sizes. People who undertake this course typically have some pre-existing project management knowledge.
Project Professional Qualification (PPQ): This qualification is aimed at established project professionals who currently work in project management and are looking to progress in their careers. 
3. Are there entry requirements to complete a CMI or APM qualification?
CMI
Different CMI Levels have different entry requirements: 
To enrol on CMI Level 3 and Level 5 you must:
To enrol on CMI Level 7 you must:
Be over 19 years old

Have over 3 years of management experience 
You can find course-specific entry requirements in the course's syllabus on the CMI website.
APM
To undertake certain APM qualifications, you must have a certain level of project management experience:
(PFQ: No experience) 
PMQ: 2 – 4 years 
PPQ: 5 – 6 years
4. Could I be exempt from any CMI or APM assignments?
Exemptions can save you time, effort and money, so it's definitely in your best interest to apply for them if you can.
Yes – CMI offers exemptions on Certificates, Diplomas or Extended Diplomas but NOT Awards. 
CMI will only award exemptions to learners who have gained qualifications from recognised Professional Bodies or Awarding Bodies which appear on the list of regulated qualifications within the last five years. 
If you believe you are eligible for an exemption, you must apply through your CMI centre. All exemptions applications are considered on a case by case basis and are agreed upon between the learner's chosen centre and CMI.
No – APM does not offer any exemptions.
If you have any qualifications that you think could help you when working towards your APM qualification, make sure you're choosing the right course for you based on your previous work experience and qualifications!
Have a read through APM's guide to make sure you're choosing the project management qualification that is best for you.
5. How long will CMI or APM take me to complete?

CMI
We learnt earlier that CMI units have credits associated with them. These credits show you roughly how long it will take to complete the qualification – one credit is roughly equivalent to 10 hours of work. 
So, how long it will take you to complete a CMI qualification will vary depending on whether you decide to do the Award, Certificate or Diploma: 
Awards are 5 to 10 credits (roughly 50 to 100 hours of learning)

Certificates are 13 to 20 credits (roughly 130 to 200 hours of learning)

Diplomas are 37 or more credits (roughly 370 or more hours of learning)
We find that, on average,  our students take the below times to complete their CMI qualification: 
CMI Diploma (all levels) –
Average completion time is 6 to 12 months
Of course, we do see some exceptions where students take less or more time because of work or personal commitments, but, speaking from experience, this is average!
APM
PFQ: If you attend a PFQ course, either at a training venue or virtually, it will often be held over 2 days. Most course providers require you to take the exam at the end of the second day.
PMQ: Around 40 hours. 
If you attend a course, either at a training venue or virtually, most course providers teach this course over five days. Most course providers require you to take the exam at the end of the fifth day. 
PPQ: If you attend a course, either at a training venue or virtually, most course providers teach this course over 3 days. 
After you've completed your learning, you can contact APM directly to book your PPQ assessment. 
6. How are CMI and APM assessed?
CMI
You will have to complete one written assignment per unit. 
When you select a CMI course, you'll be given an assignment brief, which contains the full details of your tasks and what you are required to do. 
If the idea of writing an assignment is a bit overwhelming – don't panic! We have LOTS of experience helping students through their CMI assessment. We've compiled all of our top tips for you in our complete guide to acing your CMI assessment. 
APM
Unlike CMI, if you choose to take the APM qualification you will sit an exam rather than complete written assessments. 
You take APM exams online and can choose to sit them either in a classroom with your course provider or at home utilising a remote invigilator. 
We've broken down the assignments for you below:
PFQ: You will sit a one hour, 60-question, multiple-choice exam. 
Pass mark: 60%
PMQ: There are two assessment routes you could take to complete the PMQ
A three-hour essay-style exam with an additional 15 minutes of reading time at the start. You must answer ten out of sixteen questions.

If you are a PRINCE2 Registered Practitioner you will take a two-hour exam with an additional 10 minutes of reading time. In this paper, you must answer six out of ten questions.
Pass mark: 55%
PPQ: The PPQ assessment focuses on a pre-seen case study and is divided into three parts: 
A scenario assessment

An oral exam assessment

A written report
In total, this will last 2 hours 35 minutes and will take place on the same day.
Passmark: 60%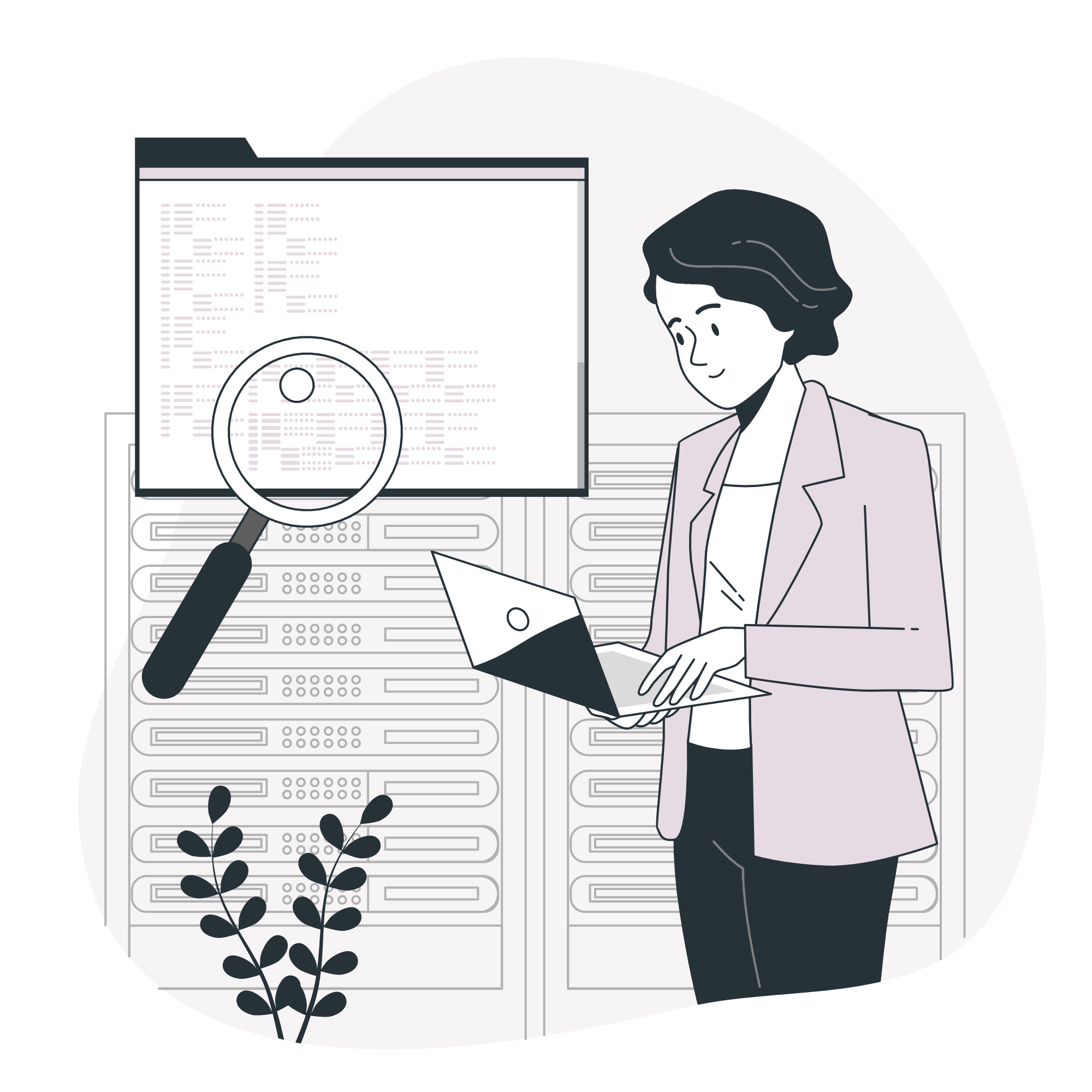 7. How much does CMI or APM cost?
The cost of your CMI or APM qualification will depend on various factors such as:
Your course provider

Your chosen teaching method

The level you choose to study 
CMI
Level 3 (Diploma) – Between £1,500 and £2,400
Level 5 (Diploma) – Between £1,050 and £2,500
Level 7 (Diploma) – Between £1,050 and £2,500.
Astranti fees here when put on the website to be sure they're as up to date as possible.
You will also have to pay registration and annual membership fees to CMI. The cost of your membership fees will depend on what course you are undertaking – the full list of fees can be on CMI's website.
Generally, your CMI registration and marking fees will be included in your tuition provider fee, as they will be the ones creating your registration and submitting assignments for marking.
APM
The cost of your APM course fees will depend upon the course provider you choose. 
PFQ –
Average tutor fees – including exam fee
£288-£499 (remote)
£800 (classroom)
Exam fees (APM costs)
£183.60 Members
£201.60 Non-members
£141.60 Exam resit

PMQ –
Average tutor fees – including exam fee
£720-£875 (remote)
£1900 (classroom)
Exam fees (APM costs)
£396.00 Members
£516.00 Non-members 
£361.20 Exam resit
PMQ (PRINCE2 ROUTE) –
Average tutor fees – including exam fee
£1495 (remote)
£3495 (classroom)
Exam fees (APM costs)
£288.00 Members
£378.00 Non-members 
£265.20 Exam resit
PPQ –
Average tutor fees – including exam fee
£1435-£1495 (remote)
£3995 (classroom)
Exam fees (APM costs)
£744.00 Members
£964.00 Non-members
8. CMI or APM: Making your decision
This page should have made it obvious to you that there are quite a few differences between APM and CMI qualifications!
Let's recap them once more… 
They require very different levels of commitment: CMI can take upwards of three months, whilst you could complete APM within a few days. 
There will be at least one exam to pass at the end of your APM course. However, to pass CMI, you will only undertake written assessments.
Maybe most importantly, APM qualifications are specifically designed for people wanting to pursue a career in project management and are often listed as an essential requirement on project-management job adverts. However, CMI qualifications aim to improve the skills of managers in a variety of roles or industries and are generally seen as an added bonus by employers. 
So, CMI or APM? This page should have answered any burning questions you may have about the qualifications! But, if you still have any other questions concerning CMI or APM, post them in the comments box below and we'll get back to you!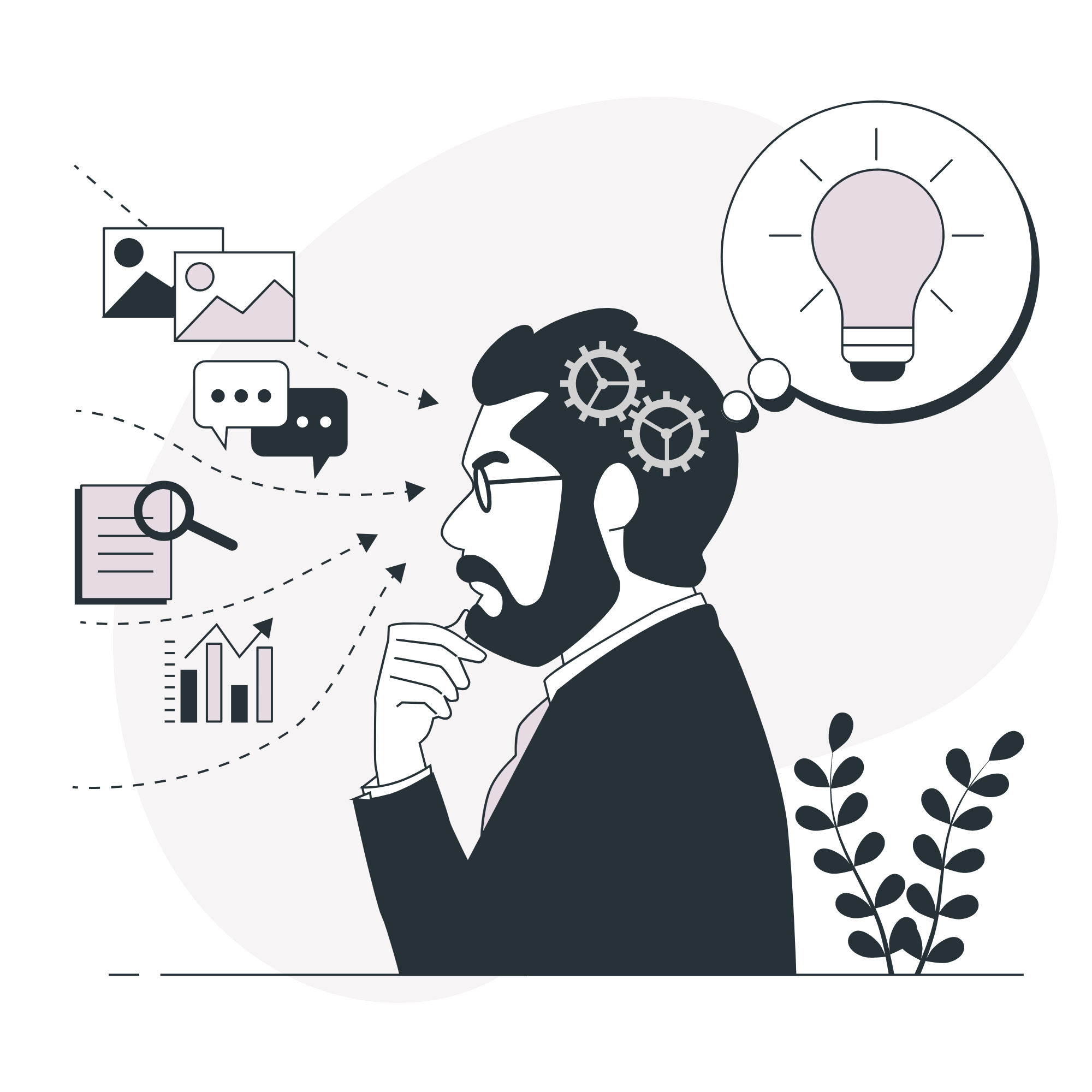 Free CMI Award Course
Join our free online CMI level 3, 5 or 7 award courses and just pay your CMI fees.
If you're worried about diving in too deep too early, an award consists of just one module and is, therefore, a great way to try CMI out for yourself! Your award will also count as one of your certificate and diploma modules should you decide to carry on with your CMI studies.
Sign Up to Access our Free Course Samples
You can also explore our CMI courses for free by creating your free Astranti account. Click below to find out more about our courses or create your free Astranti account.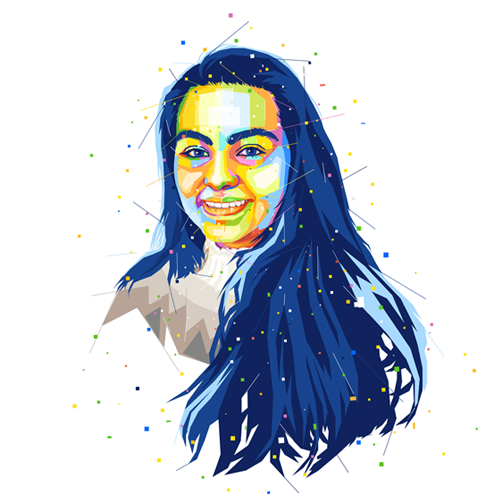 Holly Dymmock
Customer Service and Mentoring Supervisor
I hope you've found this guide useful – but if you've got any further questions, leave a message and I'd be happy to help!