CIMA Exams: The Definitive 2023 Guide


16 exams, 4 levels, 3 pillars, 2 exam types and 1 end goal – to become a CIMA qualified accountant! It's a long journey, but today we're going to give you everything you need to know about CIMA exams.
Whether you're confused by the exam format, worried about where to start, or even unsure whether a CIMA qualification is right for you, this page will answer all of your burning CIMA exam questions!
3. Getting started with CIMA

4. Taking your CIMA exams

6. 5 top tips for exam success

Now, before we dive too deeply into the depths of the CIMA exams, we need to answer the fundamental question of what CIMA actually is.
What is CIMA and what does it do?

First things first, CIMA is The Chartered Institute of Management Accountants – one of the most respected accounting bodies in the world! It has over 115,000 members who are committed to upholding CIMA's ethical standards, and crucially for us, it offers CIMA qualifications that can be gained through taking CIMA's exams!
Where will CIMA study lead me?
CIMA qualifications will take you down the route of Management Accountancy. 
But what exactly is a Management accountant? 
There are many types of accountants, but the two main types are Management Accountants and Financial Accountants. 
A Management accountant is generally employed by a company to assess internal information, such as product sales figures, and analyse how it can be used to improve performance in the future. This is in contrast to a financial accountant or auditor who is often external and brought in to ensure the company is complying with financial and accountancy regulations.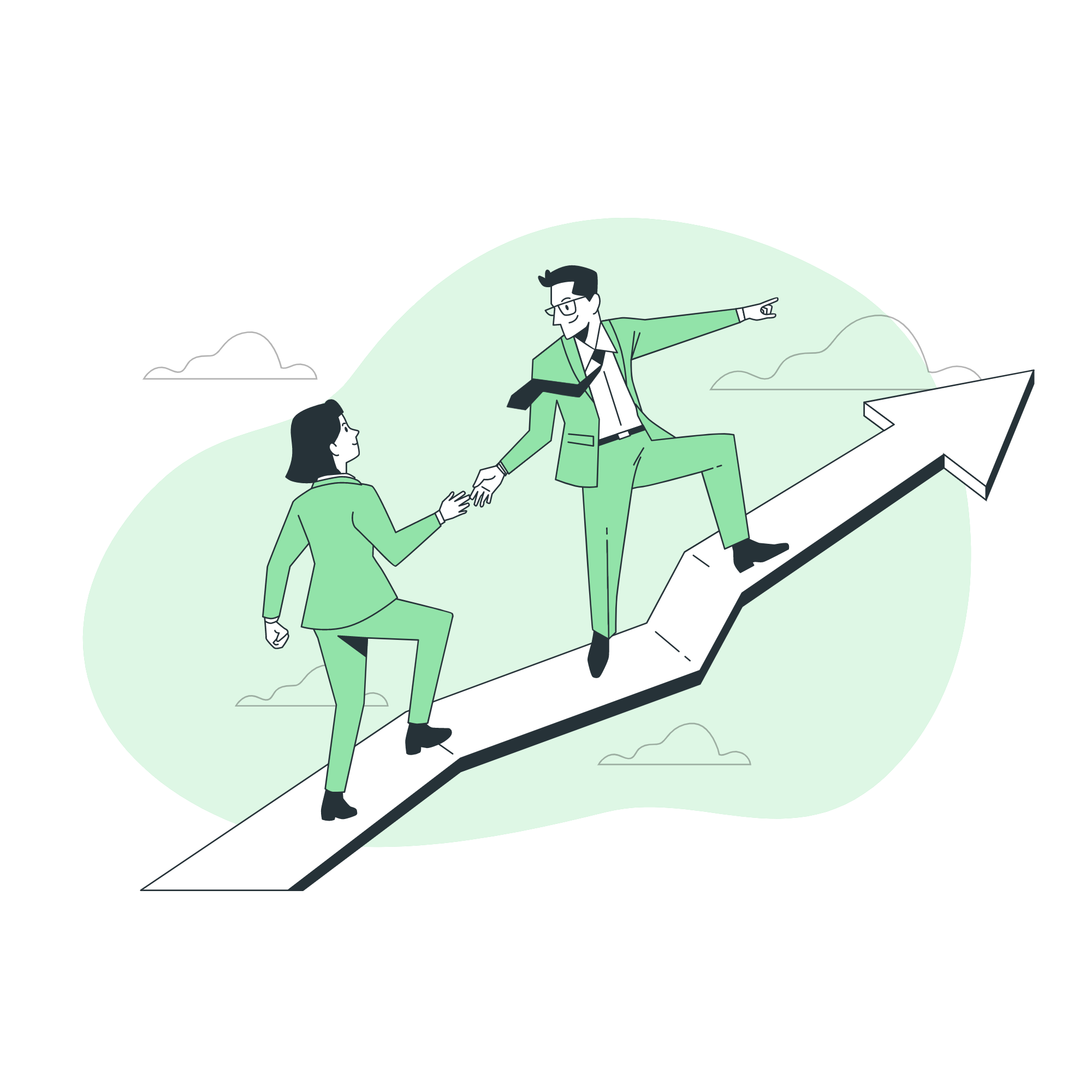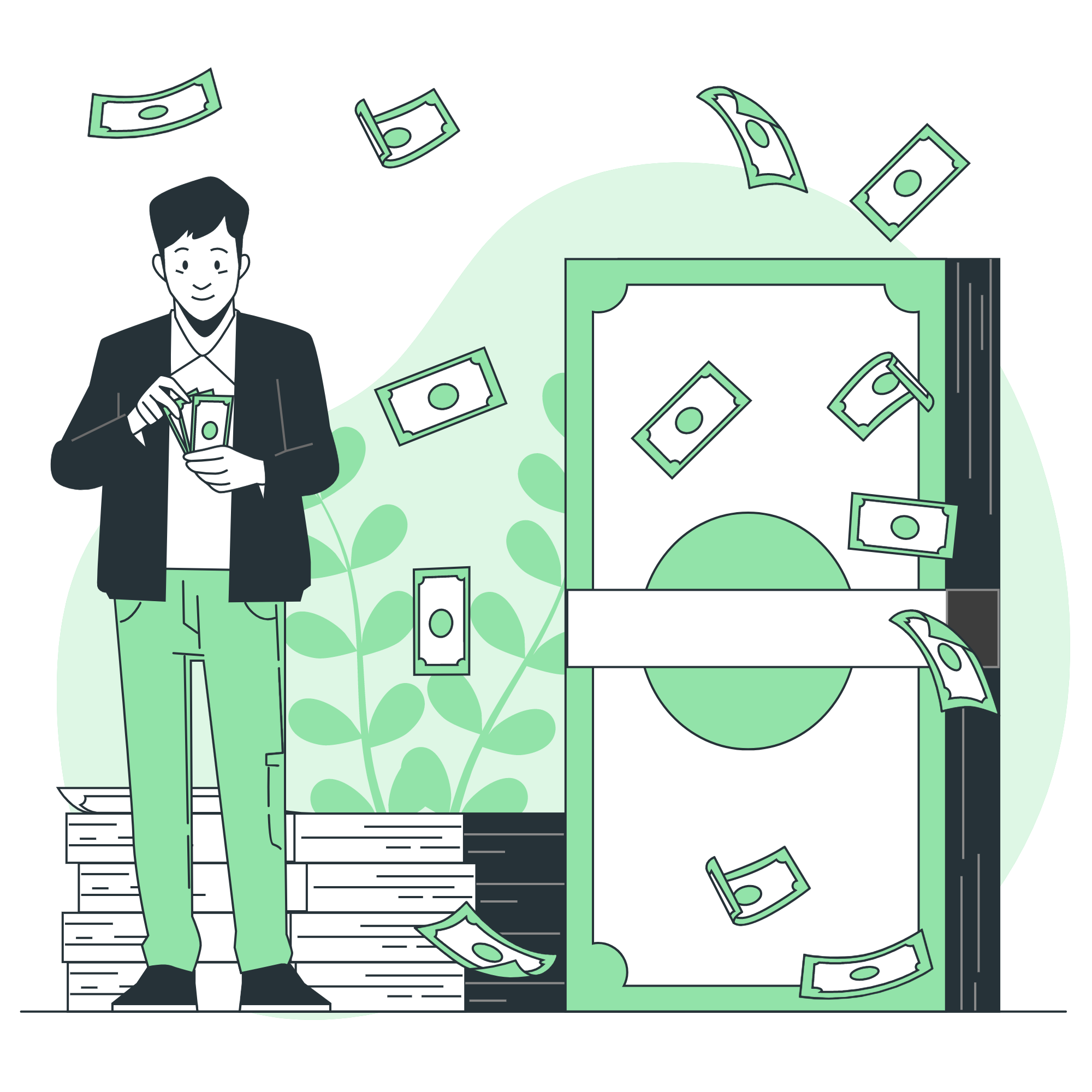 Is CIMA worth studying?
At this stage, you may be asking yourself "Is CIMA study worth doing? Is it worth the CIMA cost?". If you know you want to become a Management Accountant, CIMA exams are your best route to that goal. CIMA qualifications are well respected around the world. But don't just take our word for it, CIMA themselves say that: 
'Our qualifications are recognised by employers worldwide. CGMAs (Chartered Global Management Accountants) work in all of the world's top 100 brands, and are at the heart of thousands of small and medium-sized businesses across the world, helping drive sustainable business success.'
If you are unsure if this is your ultimate goal, you should take time to read our CIMA syllabus page to give you a greater insight into what CIMA qualifications can offer you. 
If you end up deciding that management accountancy isn't for you, there are other options out there which may be better suited to you, such as studying for a qualification with AAT (The Association of Accounting Technicians).
Yes! If you complete the CIMA Professional Level qualification by sitting the Operational, Management and Strategic Level exams (more on these later), you'll gain a coveted Level 7 qualification. Level 7 qualifications are equivalent to a Masters Degree. 
If you finish your CIMA studies after completing the CIMA Management Level exams, you'll have achieved a Level 5 qualification, which is equivalent to a foundation degree. 
Are CIMA and CMA the same?
Although they share 3 of the same letters in their names, CIMA is not the same as CMA, so make sure not to get confused between them! CMA stands for 'Certified Management Accountant' and is often seen as the alternative to CIMA qualifications. Whilst both qualifications are respected worldwide, you'll find that CMA is more common in the US and China, whilst CIMA qualifications are most commonly seen in the UK and Commonwealth countries. A major advantage in choosing CIMA is that CMA requires you to hold a degree-level qualification before starting your studies. Thankfully, if you want to take CIMA qualifications no such stipulation exists, and you can start your CIMA study straight away!
2. How many CIMA exams are there?

Before we dive right in, please note that this page is exclusively dedicated to discussing the CIMA syllabus in line with the professional qualification route. For comprehensive information regarding the Finance Leadership Program (FLP), we invite you to explore our detailed FLP guide and FLP Foundational page. 
Now we've got that out of the way, let's begin! 
Starting with the CIMA Certificate all the way up to the Strategic Level, there are 16 CIMA exams in total. However, it's not quite as simple as starting with 'CIMA exam 1' and ending with 'CIMA exam 16' – CIMA exams appear in 4 different levels. But don't worry – we're going to cover these levels now!
What are the 4 levels of CIMA exams?
What are the 3 pillars of CIMA exams?
Your CIMA study for the professional exams will be divided into three pillars, and each one of them represents a specific element of knowledge:
Enterprise (Es) – This pillar focuses on the finance function and how it interacts with the organisation using data and technology. It looks at business models and the management of people and projects to achieve organisational goals along with the formulation and implementation of strategy.
Performance (Ps) – This pillar demonstrates how you can analyse costs, ensure the strategy is realistic and make decisions on pricing, capital and expenditure. When you get to P3, you'll focus on the risks an organisation faces and how best you can prevent them damaging your organisation.
Financial (Fs) – As the name suggests, this pillar is all about finance and financial accounting. It covers the regulatory framework and the reporting obligations, as well as how financial policy decisions are made.
What are the types of exams I'll encounter?
There are 4 exams at each CIMA level, so 16 in total. However, there are 2 types of exams that you'll take during your CIMA studies:
Objective Tests (OT) – e.g. BA3, P1, E2, P3: Objective tests are designed to test your knowledge of the CIMA syllabus content. They have a range of question types, from multiple choice to number entry. The crucial thing to remember is that these are not essay-based, and each question will have an objectively correct answer! Unless you have any exemptions, this will be the first type of exam question you come across as all CIMA Certificate exams are objective tests. When preparing for these, you'll definitely benefit from access to a CIMA study text to simplify all of the theory you'll need to understand.
Case Study (CS): If you complete all four CIMA levels, you'll have to take 3 case study exams (one at the end of each of the Operational, Management, and Strategic levels). These are designed to test your ability to apply that knowledge to a fictional business scenario. For more detail in the structure of CIMA Case Study exams, our guide to the CIMA Case Study exams is a must read! We'll cover how you can prepare for your case study exam using mocks and CIMA past papers later on!
For a more in-depth analysis, be sure to check out our ultimate guide to the CIMA syllabus! We understand that this can still seem a bit confusing if you haven't begun your CIMA journey yet, so here is a diagram to help you visualise the 4 levels and 3 pillars of CIMA.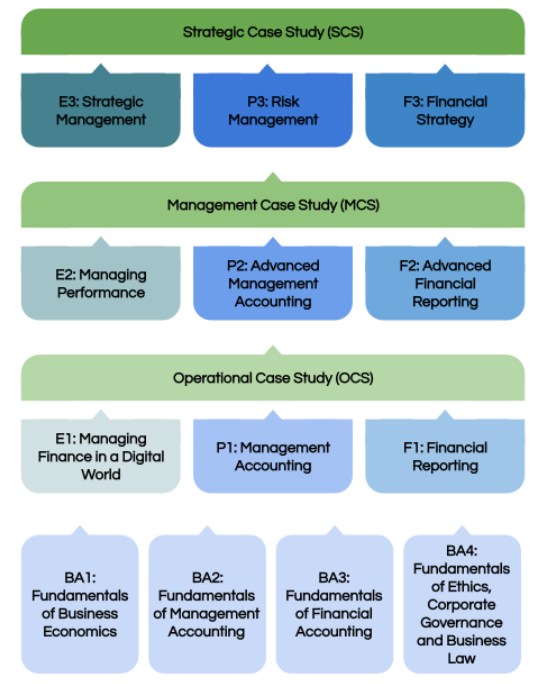 3. Getting started with CIMA exams
Register and pay CIMA Fees

The first step is registering as a CIMA student on the CIMA website which will only take you a few minutes! When you register as a student, you must pay CIMA fees.
"How much will CIMA cost me?"
The CIMA cost will vary depending on the entry route you take – the standard CIMA cost for registration is currently £85. If you are using your exemptions and registering for the Professional gateway route (starting your CIMA studies with the Management Case Study – known as the CIMA gateway exam), you'll have CIMA fees of £425. These CIMA fees for registration are the same wherever in the world you live! Please be aware that if you wish to maintain your registration there will be annual CIMA fees to keep you subscribed.   
Apply for exemptions
No one wants to do more exams than they have to! If you've already taken business or accounting qualifications before, you may not have to take all 16 CIMA exams as you'll be eligible to apply for an exemption. This will save the hassle of paying CIMA fees for exams you don't need to sit – and what's more, there is no CIMA cost when applying for an exemption!
Unsure how this works? Thankfully we've got a page which goes through the ins and outs of CIMA exemptions. 
You won't be able to tackle the CIMA exams completely alone! Your best chance of success is choosing a CIMA provider to help you through your studies. A good provider will give you access to a CIMA study text (to simplify those difficult topics!) as well as videos, mocks and revision notes. If you're worried about the CIMA cost, you should definitely choose a provider which offers free trials that allow you to test out the materials before purchase (such as Astranti!). That's one simple way to reduce the CIMA cost!
If you need guidance then we have just the page to help you choose between the various CIMA courses out there!
Book your exams
We recommend that you book your first CIMA exam date before you start studying to give you a clear deadline to work towards! 
To book an exam, log in to MyCIMA, and use the 'Schedule My Exam' button under the 'Studying' tab at the top of the page. 
You will then be transferred to the Pearson Vue website, where you can begin the booking process. You'll have to pay CIMA fees for each exam you book – CIMA fees vary from country to country, so make sure to check out the CIMA fees website to find what CIMA cost will apply to you.
Explore Astranti's CIMA Courses & Tuition Materials
Astranti have OnDemand courses for every stage of your CIMA studies, providing you with everything you need to pass your exams, including tuition videos, mock exams, study guides and tutor/mentor support.
We were also the first UK Approved CIMA FLP Provider, so you can now complete the FLP route, without missing out on all the excellent Astranti resources along the way.
Explore Astranti FLP and our Objective Test and Case Study courses below…
4. Taking your CIMA Exams
So we've covered the basics of what you need to do before your CIMA exams, but you've still probably got a long list of questions about the exams themself. In this section, we'll tackle some of the frequently asked questions in this area!
Where do I sit CIMA exams?
CIMA exams are facilitated by Pearson Vue (if you're in the UK, you may have already encountered Pearson Vue when taking your driving theory test!). You can choose to take your CIMA exams either on a computer at a Pearson Vue centre, or at home on your own computer. The CIMA cost for your exam is the same whether you take the exam at home or at Pearson Vue centre. Whilst taking CIMA exams at home may seem like the most convenient option, there are some important things you must bear in mind:
If you take your CIMA exams from home, you won't be able to handwrite calculations or notes during the exam. If you do want to make notes, you'll have to use the on-screen scratch-pad.
Before your CIMA exams, you must download the software Pearson Vue uses to facilitate and invigilate your exam. This software requires access to your webcam and microphone (so they can ensure you're not cheating!), so they both must be in working order. Whilst there are no CIMA past papers for you to access for OT exams, you can access CIMA and Pearson Vue's question tutorials so you can familiarise yourself with the software.
If your internet connection is unreliable, this may cause problems when you come to sit your CIMA exams – you're sure to have many thoughts going through your mind before your exams, but your internet connection really shouldn't be one!
You must ensure that you can be in a room alone, without any noise distractions. If someone else is caught in the room with you, you will be DISQUALIFIED and at risk of being barred from CIMA membership.
How long are CIMA exams?
Certificate Level –

All CIMA Certificate Level exams are 2 hours long. In BA1, BA2 and BA3 you'll have to answer 60 questions, whilst in BA4 you'll have 85 questions to answer.

Professional Level Objective Tests –

These are all 90 minutes long, and in that time you'll have to answer 60 questions

Professional Level Case Study Exams –

These are a bit longer! All three case study exams are 3 hours long. In the Operational and Management Level case studies you'll be required to answer 4 essay questions, whilst the Strategic Level case study requires 3 essays to be written.
What will the objective test questions look like?
Multiple-choice – You must pick 1 answer from a list of responses.
Multiple-response – Similar to multiple-choice, but this time you have to pick 2 or more correct answers from a list. Usually (but not always!) the question will specify how many answers you need to select.
Number entry – These typically involve you making calculations to give a numerical answer. Remember to answer to the correct number of decimal places!
Hotspot – These questions ask you to mark the correct spot, which will typically be a point on a graph.
Drag and drop – You're required to drag answers into the correct order or place an answer with the correct definition.
In the exam, you'll have access to several tools and functions to help you on your way! These are:
On-screen calculator
Thankfully, you won't have to do calculations in your head as you'll have access to an on-screen calculator (this isn't a maths exam after all!). We recommend you bring in your own calculator as well because it makes any long calculations so much easier! You can find a list of CIMA approved calculators.
Scratch-pad and notepad
If you're taking your CIMA exams in a Pearson Vue centre, you'll have access to a pen and whiteboard to perform your calculations, along with the on-screen 'scratch-pad' where you can also make notes. However, if you choose to take the exams at home, you will not be able to handwrite calculations due to security issues, but you will have the on-screen 'scratch-pad' at your disposal.
Tables & formula booklets
You'll also be pleased to learn that you're not required to remember all the tables and formulae for your CIMA exams – you'll have access to on-screen table & formula booklets. You can access these by clicking on the 'Tables & Formulae' button in the bottom left-hand corner of the exam programme. You can find out which formulae and tables are provided by CIMA here.
Flag for review
The flag for review feature allows you to mark any question in your CIMA exam that you wish to revisit. Once all questions in the exam have been viewed, you can then choose to only view those that you have flagged for review, making the process of revisiting these tough questions a little easier!
What will the case study questions look like?
CIMA case study questions take on a very different format! You'll be given a pre-seen document 6 roughly weeks before the exam, containing information about a fictional business. This will enable you to familiarise yourself with the organisation and the industry it operates in. 
In the exam, you'll have to write recommendations as if you were a manager in the fictional organisation. The aim of these exams is to get you to apply the technical knowledge you learnt for the objective test exams to a business scenario. There is so much more to cover about CIMA Case Study exam questions, so do check out our guide to cracking the case study!
How many CIMA exams can you sit in a year?
Again, the answer to this question depends on the type of CIMA exam you're sitting.
Starting off with objective tests, there is no limit on how many times you can take the exams. If you fail an objective test exam, you can resit as many times as is required. Although it's important to note that every time you take (or retake) an exam you'll have to pay CIMA fees, so it's definitely in your interest to prepare well and pass the first time – you don't want the CIMA cost to be higher than it has to be!
Case study exams are a bit different. CIMA has 4 exam windows a year (February, May, August and November) where it is possible to sit a case study exam. In each of these months, exams are scheduled over a 3 day period. Each pre-seen business scenario is applicable for two sittings. 
This is a very common question amongst students, and one which is difficult to answer objectively, but they certainly aren't easy! After all, you are obtaining a highly respected professional qualification at the end. 
What we can say is that CIMA exams cover a wide range of topics and test a number of skills – from calculations, to interpreting data, writing business recommendations, and many, many more. Therefore, even if you excel in one of these areas, it is likely you'll struggle in another. The fact that they test so many different subjects and skills is one of the reasons why CIMA qualifications are so respected all around the globe.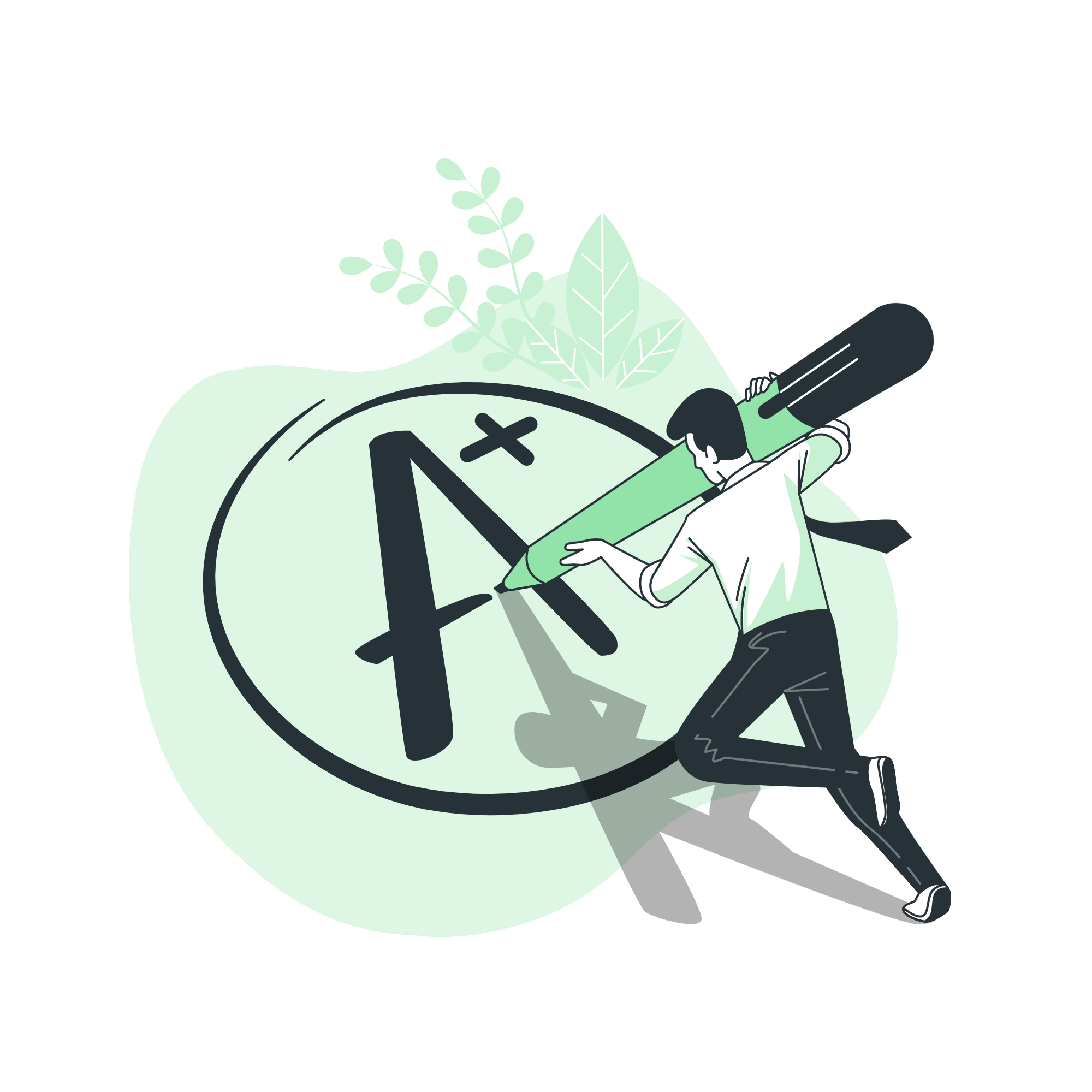 What is the CIMA pass mark?
Although you answer 60 questions in your CIMA objective test exams (or 85 if you're sitting BA4!), CIMA will give you a scaled score out of 150 – to pass you'll need to achieve 100. Every student sitting the exam sees a different set of questions (taken from a large bank so CIMA uses scaled scores to level the playing field for students and make the results fairer! 
Once again, you'll find that the case study exams are different altogether! There is no official pass mark for the case study exams. Instead, CIMA marks scripts out of 100, ranks them in order and then looks down the list to a point where it feels the scripts are not strong enough. Everyone below that level fails and everyone above that level passes. 
The first passing script is given a score of 80 and the first failing script a score of 79. The marks given are then scaled according to a formula, with a perfect script scoring 150. This does sound odd, but it's the way CIMA does it! 
So what percentage is typically a 'passing' case study exam script? After all, it is useful to have an approximate target to work towards. The suggested figure is roughly 60%. This is slightly lower than the 70% required for the objective test exams, but that doesn't make it easy!
Which are the hardest CIMA exams?
As with all exams, they're only easy if you know the answers! But to give you a better indication of which ones students generally find most difficult, we'll have to take a look at the CIMA exam pass rates.
The pass rate between CIMA exams varies significantly.  
Objective test exam pass rates (2022):
BA1 – 69%
BA2 – 63%
BA3 – 72%
BA4 – 57%
E1 – 84%
E2 – 83%
E3 – 74%
F1 – 80%

F2 – 51%
F3 – 55%
P1 – 52%
P2 – 43%
P3 – 58%
Case study exam pass rates:
February 2022
Operational – 62%
Management – 73%
CIMA gateway – 45%
Strategic – 72%
May 2022
Operational – 62%
Management – 82%
CIMA gateway – 52%
Strategic – 62%
August 2022
Operational – 66%
Management – 69%
CIMA gateway – 45%
Strategic – 58%
November 2022
Operational – 66%
Management – 71%
CIMA gateway – 44%
Strategic – 71%
As you can see, the pass rate varies significantly between exams. For example, students tend to really struggle with the 'P' pillar objective test exams but seem to have less trouble with the 'E' pillar exams.
It's not just the objective tests that have varied pass rates. You'll notice that the CIMA Gateway pass rate is much lower than the other case study exams. This exam is the same as the Management Case Study, but only taken by those who have received a CIMA exemption to this stage, making it their first CIMA exam. 
This highlights a real danger in accepting exemptions, as you may find that in reality you're not ready to take the CIMA case study exams without having sat CIMA objective test exams. So if you are eligible for exemptions and start your CIMA journey via the gateway route, you will probably need to do a lot more work to pass.
If you want to find the most up to date pass rates for your next CIMA exam, you can find them on CIMA's website. 
How many people pass all CIMA exams the first time?
Like the overall pass rate, the first time pass rate for CIMA exams varies significantly. Here were the typical first time pass rate for CIMA Professional Level OT exams when they were last published:
E1 – 78%
P1 – 45%
F1 – 74%
E2 – 79%

P2 – 57%
F2 – 55%
E3 – 58%
P3 – 47%
F3 – 47%
Are CIMA exams easier than the ACA exams?
The ACA qualification is the chartered accountant qualification offered by the ICAEW (the Institute of Chartered Accountants in England and Wales). Whilst the pass rates for ACA exams tend to be higher than exams for CIMA qualifications, don't assume that this means that the exams are easier. 
Students sitting ACA exams generally have a stronger academic background than CIMA students because they tend to work for the large accountancy firms which have high entry standards. This skews the pass rate figures upwards therefore compared with the wider group of students that sit CIMA exams. Nick Best, CEO of Astranti who has spent years teaching students taking both ICAEW and CIMA qualifications, believes that "the content in CIMA exams and ACA exams are equally as hard. If you're hoping to be a management accountant then CIMA is the way to go. If you want to work on practice then ACA is for you."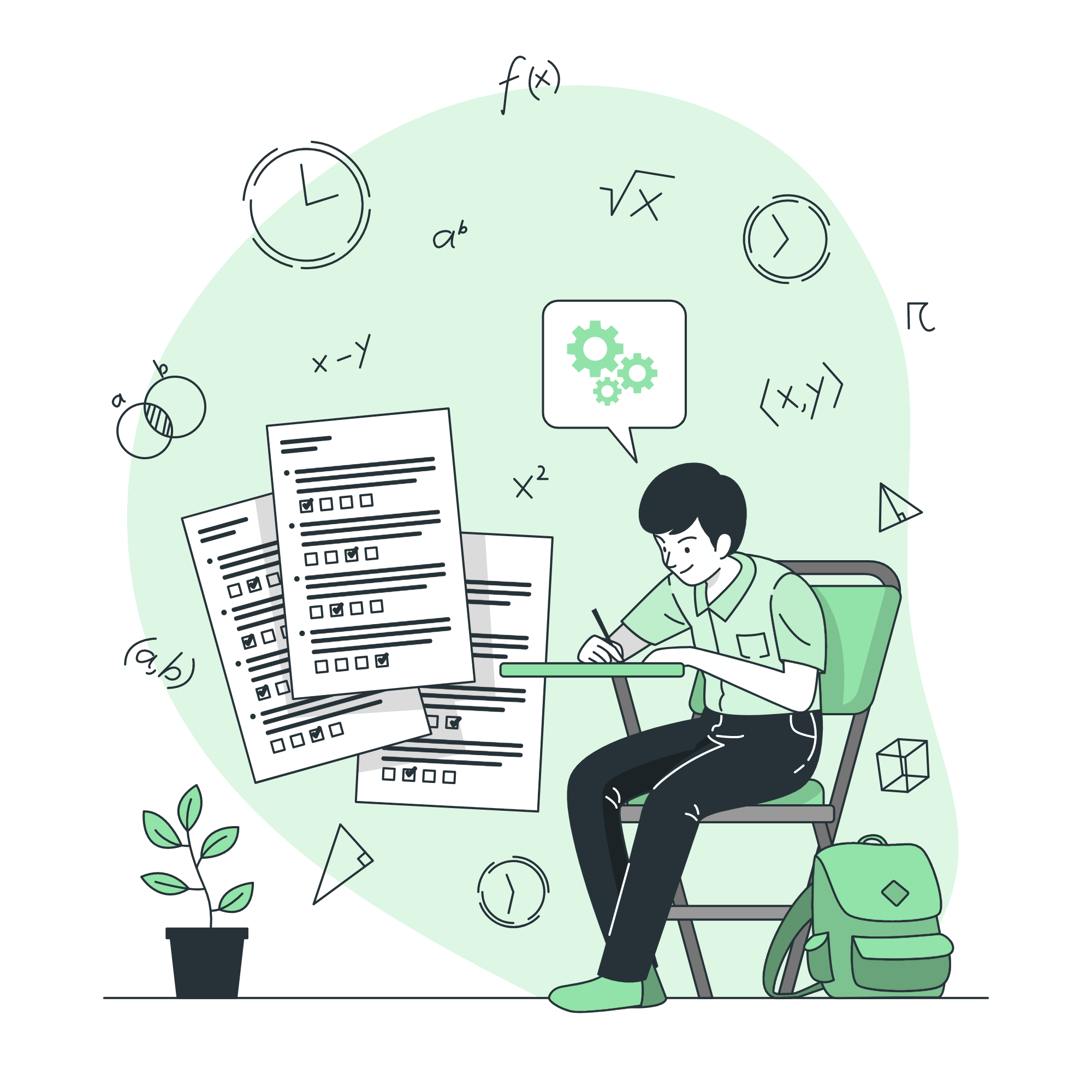 Are CIMA exams easier than ACCA?
As with ACA, the content covered in ACCA and CIMA exams and content are broadly comparable in terms of difficulty with ACCA doing to a higher level in their optional exams. Despite this, in our experience, we've found that some students find ACCA easier to pass, however there is no overall consensus on this question! MOre importantly the career you want is what should determine what you take – if you want to work in industry you should do CIMA or in practice do ACCA!
6. 5 top tips for CIMA exam success
Passing your CIMA exams the first time not only requires your hard work, but an intelligent and efficient approach, both in preparation and in your exam. Here are our 5 top tips to help you pass the first time:
1. Start studying early – You'll need to cover the entire syllabus in your CIMA study, so it is essential that you start your studies early. Don't put off starting your revision until a few days before the exam. Be realistic about how long it will take you to learn the content and become comfortable answering questions. 
2. Mocks – Mocks are the closest you'll come to replicating 'the real thing', so it's vital that you utilise the mocks at your disposal. Whilst there are no CIMA past papers available for OT exams for you to peruse, mock exams seek to be as realistic as possible and should give you a good feel for what to expect. Astranti offers 1 free mock for every Professional Level objective test exam and 3 free mocks for every CIMA Certificate exam- we recommend you do them in the final two weeks of your studying once you've covered everything in the syllabus.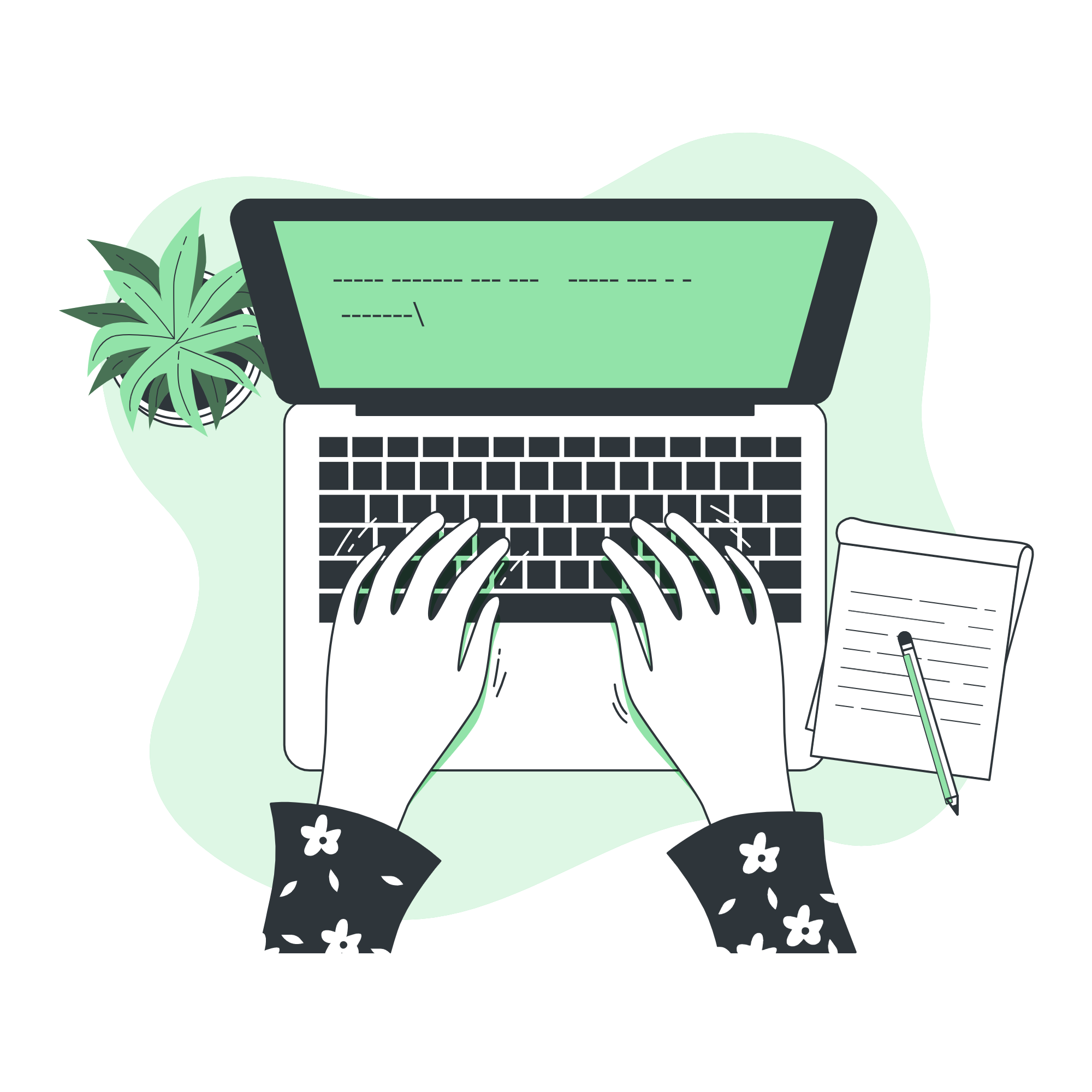 "But can I access CIMA past papers for case study exams?"
Unlike OT exams where there are no CIMA past papers available, for the case study exams you can have access to CIMA past papers, along with comments from the examiner. Whilst the specifics of these CIMA past papers will not be overly relevant for you, since you'll have a different pre-seen scenario, you'll be able to see the types of questions that are asked, and how the answers should be structured.
Whilst viewing these CIMA past papers can be beneficial to you for case study exams, actually having a go and testing your abilities using mock exams is even more important! It is absolutely essential that you take mocks in advance, as you probably won't have experienced an exam like it before. You can analyse your mock results to highlight where you need to concentrate your revision in the build-up to your exam.
With a combination of CIMA past papers and mock exams, you'll be well prepared to sit your case study exam!
3. Know your formula sheet! Walking into an exam and seeing the formula you spent hours trying to memorise, written on the formula sheet, is frustrating. But finding out the formula you assumed was given is in fact nowhere to be seen can be catastrophic! Not only is it likely to hinder you in answering specific questions, but the sheer panic could be enough to seriously impact your performance. It's important to know exactly what is provided in your CIMA exam and, just as importantly, what isn't. This will make the revision process more efficient and may also prevent any exam room panic. You can find a copy of the formula sheet for your exam on CIMA's website.
4. Read the question! This may sound obvious but carefully check for double negatives and other words such as 'not', 'always', 'most' and 'best' which will be important in making sure you select the right answer. The best way to get into the habit of reading the question carefully is testing yourself through mocks (since there are no CIMA past papers for OT exams). 
5. Take care with your time – One of the main areas where students fall down in their CIMA exams is running out of time and not answering all of the questions. You cannot afford to spend valuable time dwelling on a difficult question for too long as you may end up not having time to answer the questions you do know. You MUST utilise the flagging tool and move on to another question if you're spending too long on one.
That concludes our definitive guide to CIMA exams. You're now in a great position to prepare for your upcoming CIMA exams – we wish you all the very best in these!
Please check out our other pages which go into greater depth on specific topics, such as our Beginner's guide to the CIMA Certificate, or our tips on Cracking the Case Study.
Find Your Astranti Course
We have OnDemand courses available for every stage of your CIMA studies, providing you with everything you need to pass your exams, including tuition videos, mock exams, study guides and tutor/mentor support.
Explore our courses below…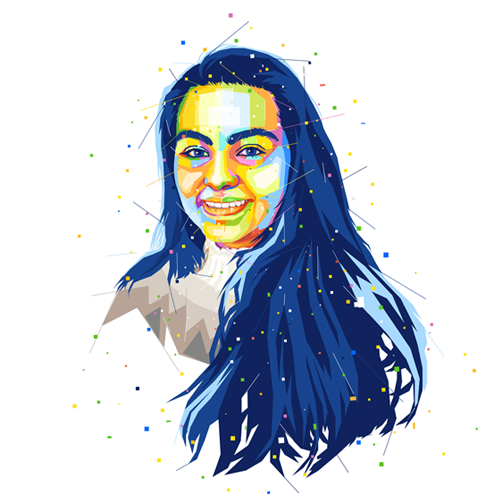 Holly Dymmock
Customer Service and Mentoring Supervisor
I hope you've found this guide on taking CIMA exams useful – but if you've got any further questions, leave a message and I'd be happy to help!