CIMA P1: Your Ultimate Exam Guide

We won't beat around the bush. CIMA P1 has the lowest pass rate across all of the CIMA objective test (OT) exams, so be ready for a challenge.
But, don't worry, we're not here to scare you with stories about the 'big bad P1 exam!' This page is here to tell you all you need to know about CIMA P1, its content and how you can pass it. 
The first half of this page will tell you what topics you'll encounter in the CIMA P1 syllabus as well as which are the hardest areas you'll need to focus on. In the second half we'll walk you through the steps you can take to maximise your chances of passing your P1 exam. 
1. What you'll find in CIMA P1

2. CIMA P1's hardest topics

3. The expert guide to passing P1

4. Didn't pass? Don't give up!

1. What you'll find in CIMA P1

The CIMA P1 exam's syllabus covers four main areas: costing, budgeting, short-term decision-making, and risk and uncertainty. Do some of these sound familiar? You may remember them from your BA2 exam because a lot of the CIMA P1 topics were introduced there. 
Just in case they don't sound familiar, let's take a quick look at what these areas are all about:
Costing
Looking at the different ways of identifying and analysing the costs incurred in producing a product/service. Costing also involves examining variances between what the costs were expected to be and what they were in reality.
Budgeting
Making predictions based on what the organisation expects to spend and receive. This is used for both planning and control purposes.
Risk and uncertainty
Calculating what's most likely to happen if things go wrong (risk) or determining if the outcome is entirely unknown (uncertainty), and incorporating these findings into decision-making.
Short-term decision-making
Based on the outcomes or performance of the other areas, how to make effective business decisions.
You will face a mix of both numeric and theory questions in your exam. So, you'll need to dust off your old school calculator (or go out and buy one – find out more about what sort of calculator you need in our tips at the bottom of this page). 
You can take your Operational-level objective test exams in any order, but we recommend taking CIMA P1 last. Students often find this exam the most difficult, hence it has the lowest pass rate of any CIMA OT exam at just 51%! This is compared to pass rates of 80% for E1 and 79% for F1. So, we've found that students often like to work their way up to it.
Another reason to take P1 last is that topics from it make up to 50% of the Operational Case Study (OCS) exam, so you'll want it fresh in your mind when you move on to the case study afterwards! If you want to know more, check out our definitive guide to the CIMA case study exams.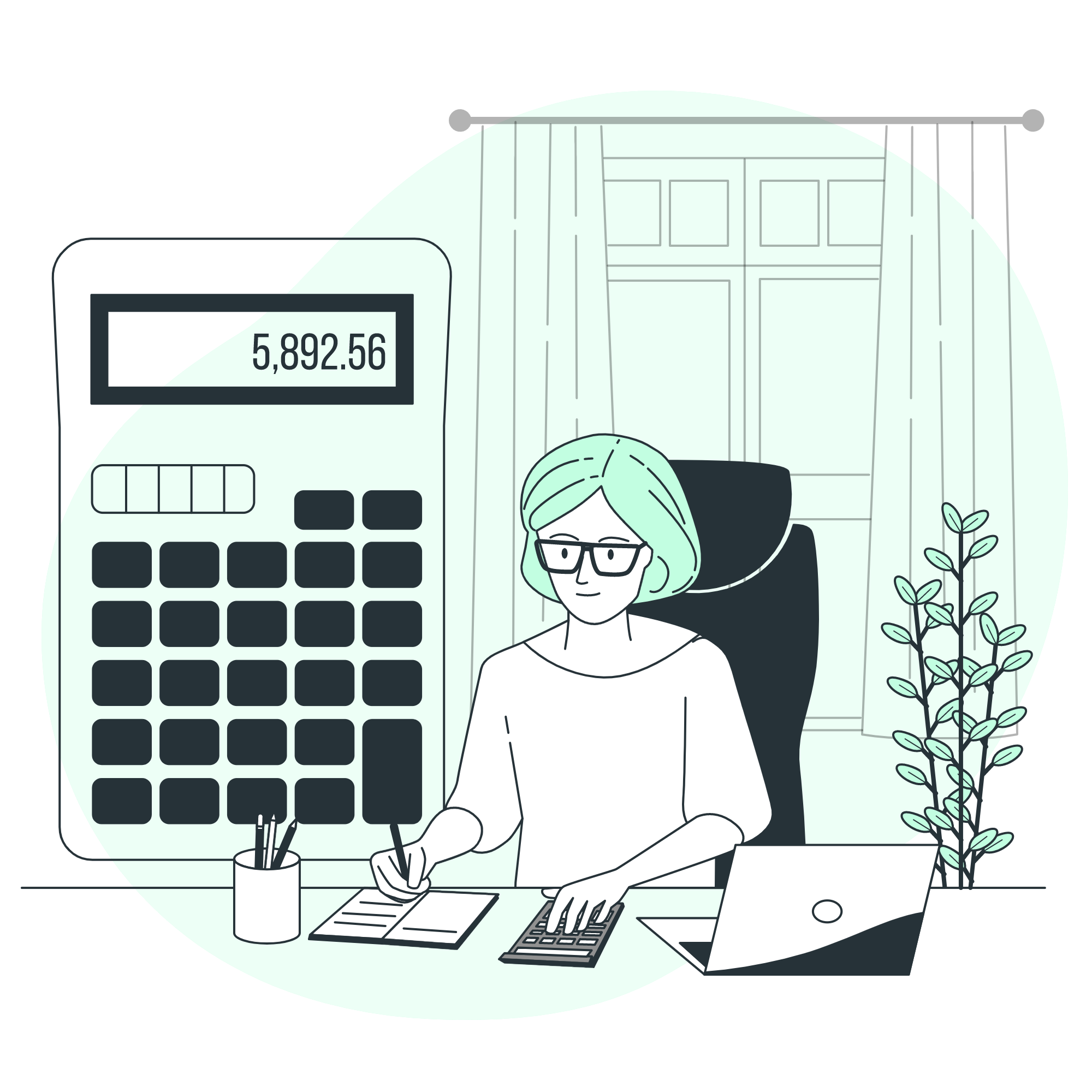 Given what we've said, you'll need some help to pass your CIMA P1 exam, whether it's from just working through a study text or from completing a comprehensive course including tutor support. If you haven't found a CIMA tuition provider yet, read our guide on how to find the right CIMA course for you.
No matter who you study CIMA P1 with, your learning should be guided by the CIMA syllabus, which is CIMA's very own roadmap to knowing what you need to know in order to pass. 
2. CIMA P1's hardest topics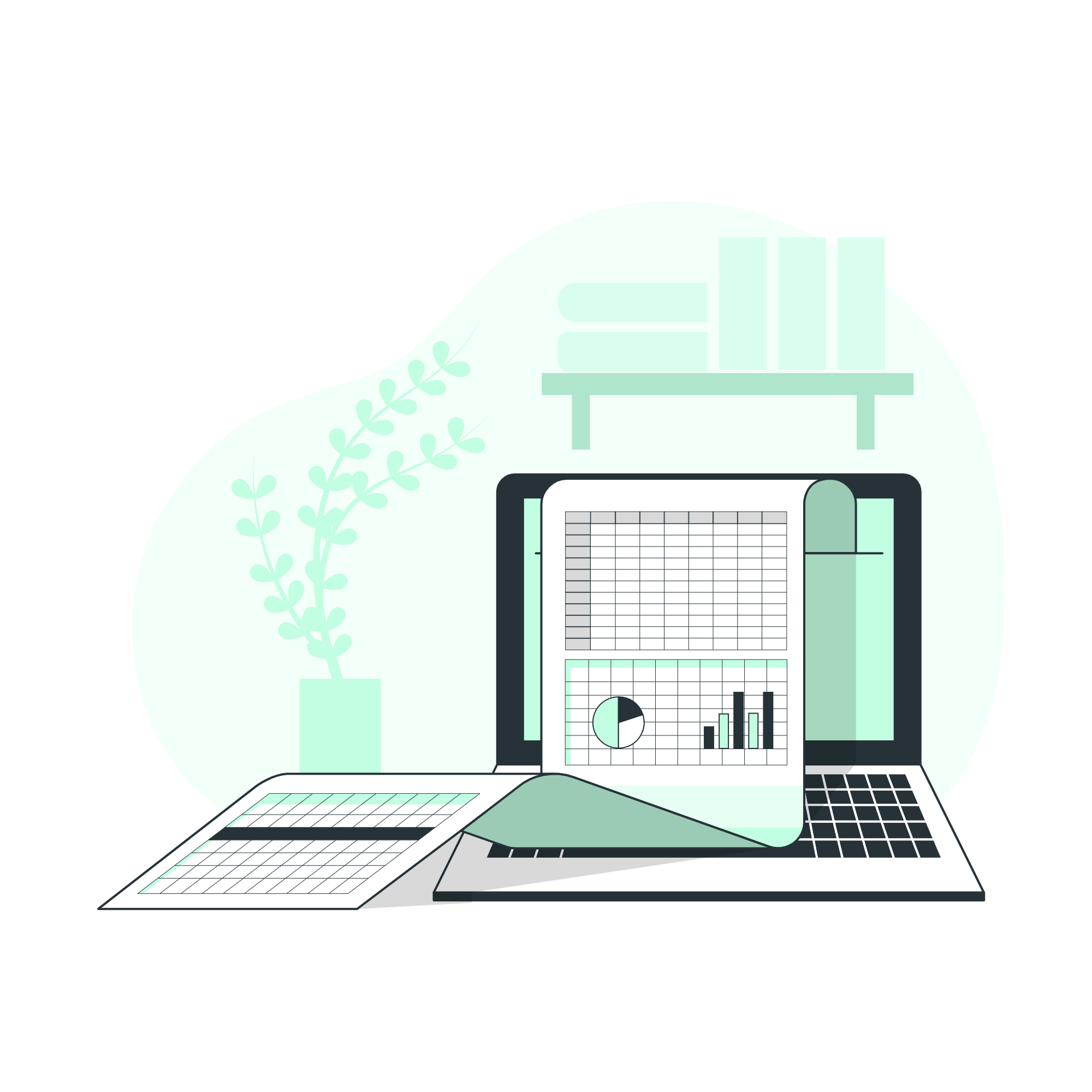 It can be difficult to pin down exactly what counts as experience for your CIMA PER. 
You need to show that you can thrive as a management accountant, so a role in finance is essential.
However, some skills will be relevant in other roles you have done, so consider work experience you have completed before your CIMA exams too! This might include broader skills like desktop IT skills or information management.
But remember you can only evidence up to 5 years of experience, so you need to be confident you are picking the most relevant roles to support your application.
Many CIMA P1 students find it difficult to differentiate between the methods of costing and then use those different methods to calculate costs. In particular, you'll want to take the time to fully get to grips with ABC (Activity-Based Costing), which may seem less intuitive to you and more complex than the other methods if you've not used it in the real world.
You're also likely to face at least one question asking you to compare these costing methods and their results. This process can seem confusing and you'll tie yourself in knots trying to work it out in the exam (and lose precious time). So, make sure you don't neglect learning these calculations.
Variance analysis is all about comparing budgeted amounts against actual figures in areas including material costs, labour hours used, overhead costs, etc.
This is a major part of the CIMA P1 syllabus and you're almost guaranteed to face questions asking you to calculate variances in your exam.
The calculations involved are actually pretty easy, but there are over 20 different methods that you are going to need to learn and they all look and sound fairly similar. Memorising the methods is hard, so definitely make sure you devote enough time to this area and maybe try creating flashcards or another memorisation technique.
Knowing the different ways that businesses can create budgets and how they can be used to control activity in the organisation is vital information for any management accountant.
As you'll see in CIMA's syllabus, budgeting makes up 25% of the whole CIMA P1 paper but there isn't a whole lot of content for it. That means the questions you encounter will often be more applied and you're going to need to know this subject in greater detail. A passing familiarity won't be enough! 
Trend calculation, linear regression and correlation coefficient
This is all about using statistical methods to measure and forecast trends in data. 
If you've not studied this area of maths before, prepare for a hard time! Conceptually these methods and topics can be a lot to get your head around. Even just the formulae involved can look terrifying until you find out how to use them.
For example:

However, this is an example of one that you are provided within the exam, so there's no need to memorise it. But bear in mind that you need to fully understand what every letter/symbol represents in order to use it successfully. 
Even if the methods themselves seem simple, it's often their application that can cause you problems! The answer here (like many places) is doing practice questions. 
Trend calculation, linear regression and correlation coefficient
And lastly, this method's all about finding the best use of limited resources in terms of the product mix (how many of product A, B, C, etc. the organisation chooses to make.) 
If that sounds straightforward, we've undersold it. The mathematical methods and the underlying concepts involved are probably going to have you scratching your head at some point. Like with trend analysis, do plenty of practice questions here to prepare to apply linear programming to exam-style questions. 
3. The expert guide to passing CIMA P1
So, CIMA P1 is hard! As we've already said, It has the lowest pass rate of all the CIMA exams. 
A well-prepared student will pass CIMA P1 first time, though. So, what is a well-prepared student, and how do you ensure that that student is you?
Astranti CEO, Nick Best, has used his 25 years of experience teaching CIMA exams to share what he has found makes the difference between passing and failing the CIMA P1 exam. 
First up…
Step 1: Understand the content
The first thing you need to do learn each area of the CIMA syllabus. To do this, you'll need some great study resources, such as a good study text or set of tuition videos, or you should find an excellent lecturer at a local college.
We've written an entire page on how to find the right CIMA course for you, if you've not already found one.
At this stage, your goal is understanding. You should leave this stage understanding each theory and how it works, as well as the purpose of that theory to a management accountant.
As you study, make sure to plan to spend enough time on topics that are likely to cause you problems, so for instance, those we've identified as the hardest are likely to take longer.
And do ask questions where you don't understand. That's what your tutor or course provider are there for! In our experience, people typically don't ask enough questions and think understanding will come later in their studies. It won't. Make sure you get a full understanding in this first stage.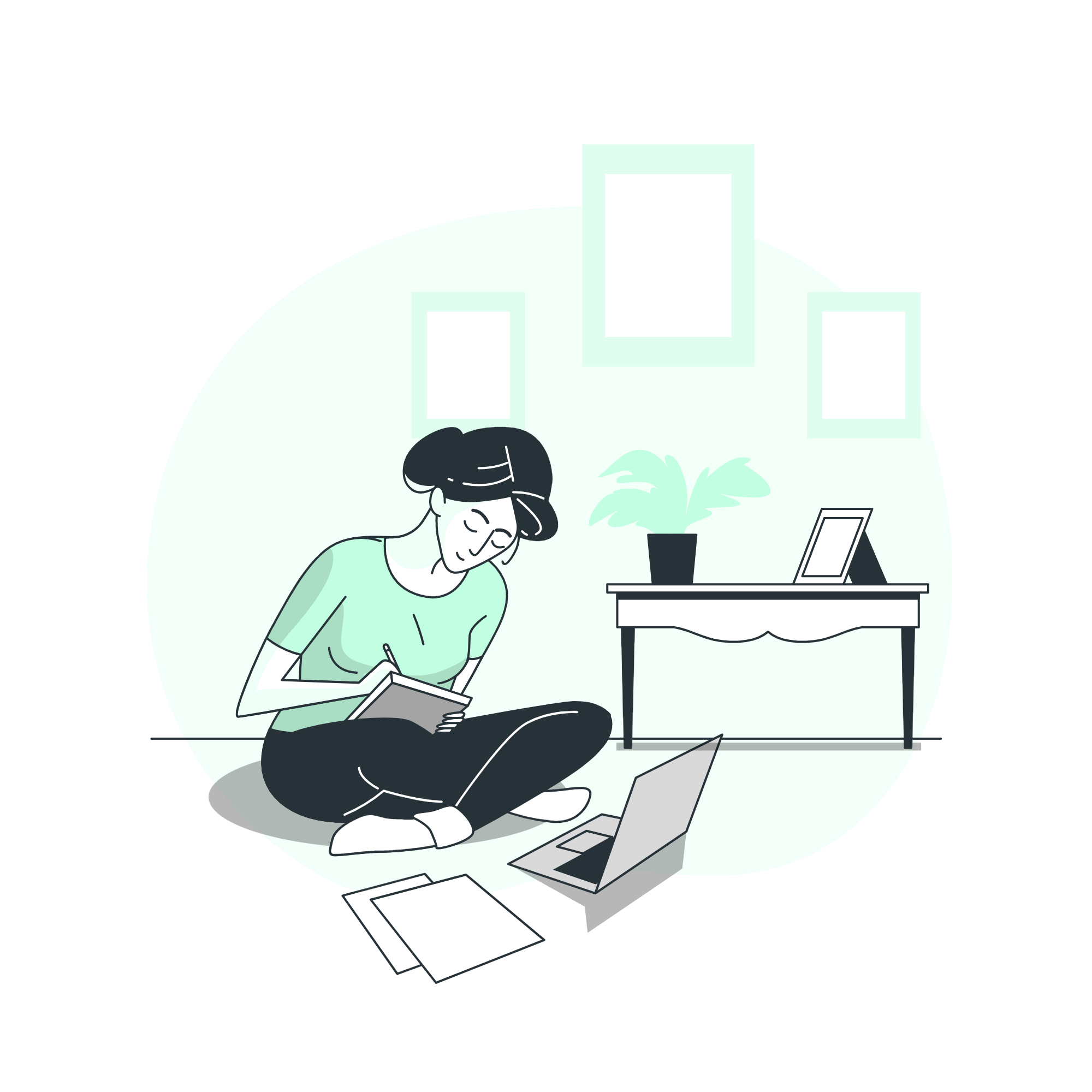 Step 2: Test your understanding

Next, you must test you've really understood the content by doing questions. Providers like Astranti will often supply practice questions at the end of each chapter of a study text or after each tuition video. These aren't about passing or failing – these are for you to identify what you've understood and remembered and what you need to spend more time learning before you move on to the next topic. 
And don't just take questions from one provider. Buy multiple revision packs from different ones – they all have their own style and it gives you a wider range to ensure you've really understood the content.
Another vital step here is to mark the questions you got wrong so you can return to them in a few weeks' time. If, a few weeks later, you get the question right, you've shown you've really learnt the content.
And one final tip here… Not all providers' solutions to questions are the same. Make sure you find questions that have detailed and clearly explained solutions that don't just give you brief one-line answers. It's not about getting the solution 'right', it's about making sure you fully understand the theory, and getting the right question bank is key to this.
Step 3: Memorise the content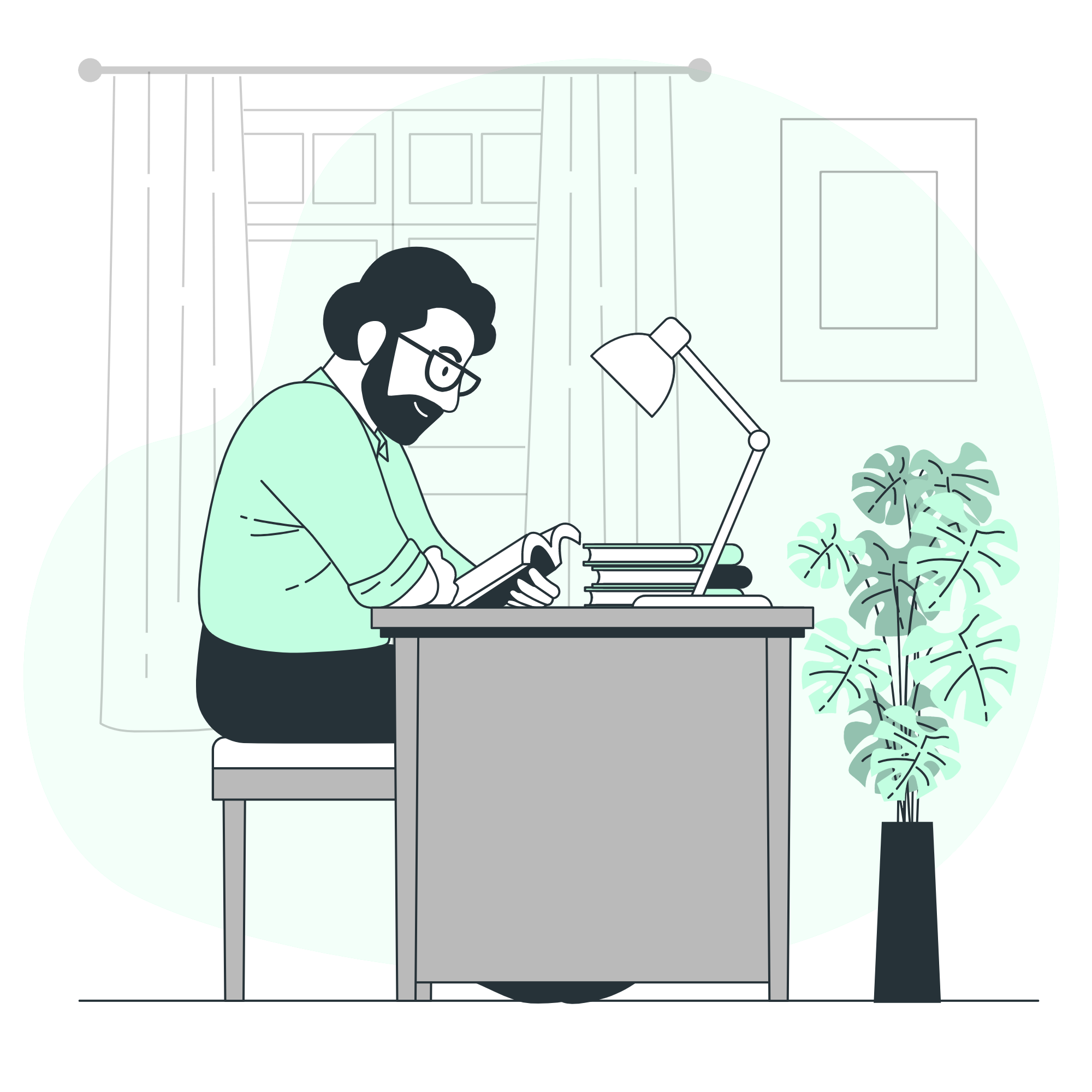 Let's be clear – simply understanding the theory is not enough! 
You must memorise the content! 
Many students skim this stage, but it's a major mistake. You won't have your study text or set of tuition videos with you in the exam!
Learning a whole study text is difficult, though, and learning a video is simply impossible! You need to create some notes as you are studying and then memorise them. Some people use cards. Others use sheets of paper or books, or create a powerpoint presentation for themselves. 
Creating them for yourself the best approach, but it's also time consuming, so a quicker alternative is to purchase prepared notes, like our set of P1 revision notes? 
Memorising means being able to write out or recite everything in your notes without looking at them. And yes, I really mean that! That's what the best students can do, and if you're not doing that, you'll be behind them and will be unlikely to pass first time! 
By the time the exam rolls around, you should be able to rattle off the six steps for calculating standard deviations without breaking a sweat, along with pretty much anything else in the syllabus!
CIMA P1 has many formulae and mathematical methods (such as the 20+ variance analysis calculation methods). Some formulae will be provided in the exam itself, and you can see which ones are on CIMA's formulae sheet, but others will need to be memorised. In addition to revision notes, it can also help to create a sheet with all the calculations/formulae you're trying to remember, as they can be tricky to recall quickly in the exam. Review that sheet on the way to your exam centre or just before your allotted exam time for those sat at home, just to double-check you really do know them.
(Note: CIMA's formulae sheet covers both P1 and P2, so don't panic if any of them don't look familiar at the end of your initial studying). 
Step 4: Mocks, mocks and more mocks!

This really can't be said enough. CIMA P1 is not an academic subject to be admired from afar, it's a practical syllabus that you will need to not only understand but also be able to apply under exam conditions. 
As such, take all the mock exams your provider can give you, and (if you can afford it) get a couple more from other providers. And do them in as close to exam conditions as you can: alone, in a single sitting and without any notes to help.
It is the best way to prepare just before the exam, bar none! Not only are you checking your memorisation and understanding, you're honing your exam technique. How will you manage the time pressure? How will you approach challenging questions? How will you schedule your time between easier and more difficult topics?
As with the practice questions before, you should be reviewing your mock results to see what you got wrong (even if you achieved a passing mark in that mock). It may seem negative, but it's essential that you identify and address all of your weaknesses before you sit the real exam. 
Don't forget there are free practice questions up for grabs on the Pearson Vue website. This is especially useful for anyone new to these exams because it is based on the actual exam software, so you can get a taste of the real thing ahead of the exam. Astranti also have a free mock for you too so make sure you sign up for that. 
Step 5: Taking the exam – Doing it in passes

You shouldn't be surprised to hear that the last step is to actually sit your CIMA P1 exam – but now's not the time to take it easy!
This tip is relevant to all of the objective test exams, but it is particularly helpful with CIMA P1's longer scenarios and complex/applied calculations. And the tip is: answer the questions in three passes, or 'run throughs'.
1. First, spend 10-15 minutes going through and answering all of the really easy/short questions. Any that you know off the top of your head and you feel relatively confident in answering. 
2. Then, in the second pass, take a bit more time, go back through and answer the slightly harder questions. Any that you get stuck on or you feel less confident about, flag them up but don't spend ages on any of them yet.
3. Finally, with any time remaining, do a third pass of the flagged questions and take time to consider your answers. Since there's no negative marking, always make sure to answer every question by the end – even if you have to guess!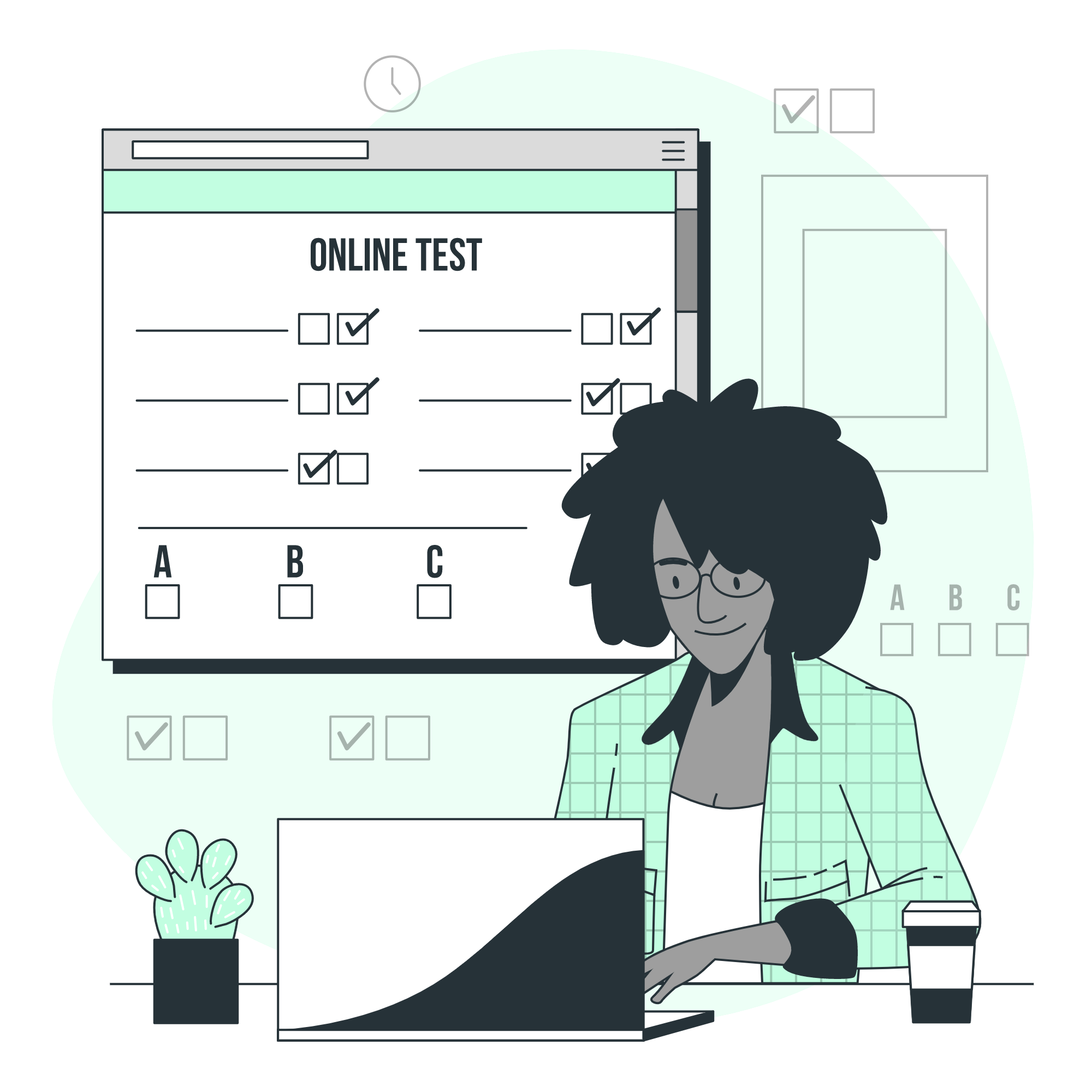 4. Didn't pass? Don't give up!

Maybe you weren't on top form, or you were given an especially difficult set of questions. Perhaps you just weren't quite ready for the real exam. Whatever the case, failing an exam is disappointing. But one of the worst possible outcomes from a failed exam is that you give up, or indeed wait too long to resit.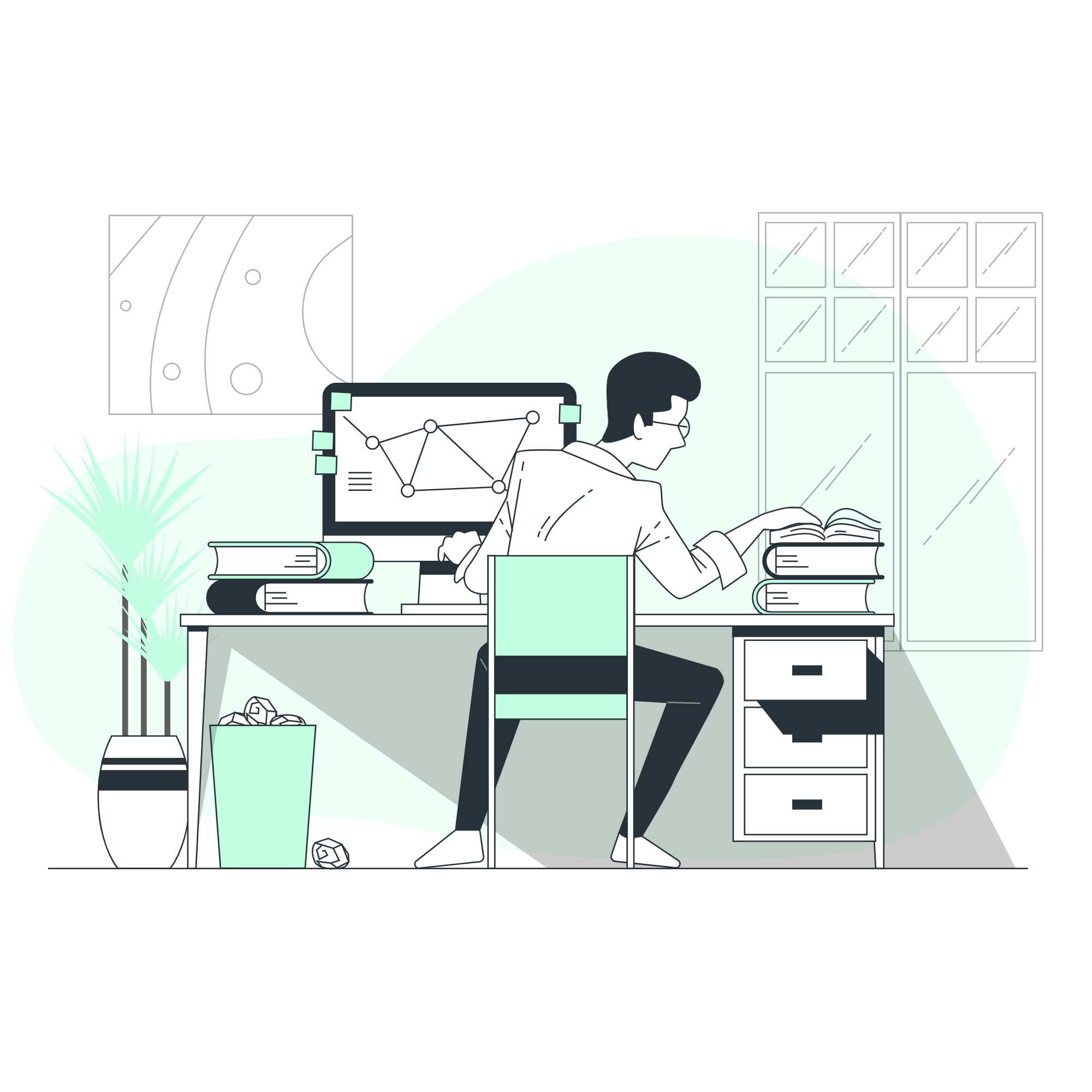 Around half of all P1 students fail their first exam, so it's okay to fail. See it as a learning experience that will help you prepare for next time.
Wait the 2 days following the exam and log in to your MyCIMA account to find out what your score was and what areas you were 'not proficient in' and start planning your resit. Understand where you went wrong both for topics learnt and your approach to the exam. Did you really memorise the content? What didn't you fully understand? Have you done enough practice questions?
You can find out more about the scoring system in our definitive guide to CIMA exams, but 0-99 is a fail and 100-150 is a pass. If you were relatively close to passing (around 90-99), we recommend taking it again sooner rather than later and focussing beforehand on addressing only the areas you were not proficient in. 
Watch out for a 'Pass Guarantee' when you're choosing your course provider. With that, if you fail the exam and meet the guarantee conditions, you will be entitled to continue studying until you pass your exam. 
5. Astranti's top tips for CIMA P1

Along with the steps outlined above, Astranti's P1 tutors have put together the following tips to make your exam preparation even smoother. 
Make sure you're completely familiar with your calculator

Hopefully, you'll have been doing loads of practice questions so you're probably already adept at using your scientific calculator. However, on the off chance… 
The last thing you want to be doing in the first ten minutes of your exam is playing about with your calculator to figure out how to find the square root for the correlation coefficient question, or how to raise to the power x to calculate exponential growth. 
If you don't already have a calculator, make sure the one you purchase is allowed by CIMA! CIMA has published a handy guide with a list of approved calculators so you can check before you buy. 
It's worth noting that the official exam software does come with an in-built calculator, but it's much less convenient when you want to perform quick calculations, so we strongly recommend bringing your own. 
Seek help where needed

CIMA P1 takes the theories and ideas from BA2 and turns the dial up to 11! Trying to keep the multitude of theories, formulae and techniques straight in your head can be a nightmare, especially when you come to complex topics like time series analysis and linear programming.
A difficult subject might take you hours of puzzling over a book or video to fully grasp, when it could be explained by someone else in a couple of minutes just from them phrasing it a different way. 
Places you can seek help may include:
Forums

– You can ask your fellow students for advice and further explanation on CIMA exam forums – for instance, we have a

Facebook group for Operational-level students

Tutor support

– Some CIMA courses like Astranti's may include tutor support, where you can get in touch with a CIMA P1 expert

Friends and colleagues

– You may know someone who's familiar with the subject (maybe they already studied and passed CIMA P1)

Tuition videos

– If you don't have access to a live expert, get a recorded one! Watching tuition videos (or exam technique videos) can make impenetrable subjects much more accessible. 

A teacher/instructor

– If you're studying CIMA P1 in a classroom-based course (or with a live-online instructor), don't forget to ask them to help
Our CIMA P1 Masterclass webinar
One of Astranti's P1 experts ran a live webinar all about hints, tips and exam technique specifically for P1. And, luckily for you, we recorded it! 
You can watch as our tutor doesn't just tell you about the theory, but actually shows you through the process of how to answer the sorts of questions you will face in your exam. 

(Note: We're sorry to say the discount code offered in the video at the time has since expired. But if you sign up for our free membership and newsletter, you can be informed whenever we run any future discounts.)
We won't tell you that CIMA P1 is now going to be easy, but hopefully with what you've read and watched on this page, you'll be prepared to approach this challenge head-on and emerge triumphant. Best of luck with your studies in CIMA P1 and beyond!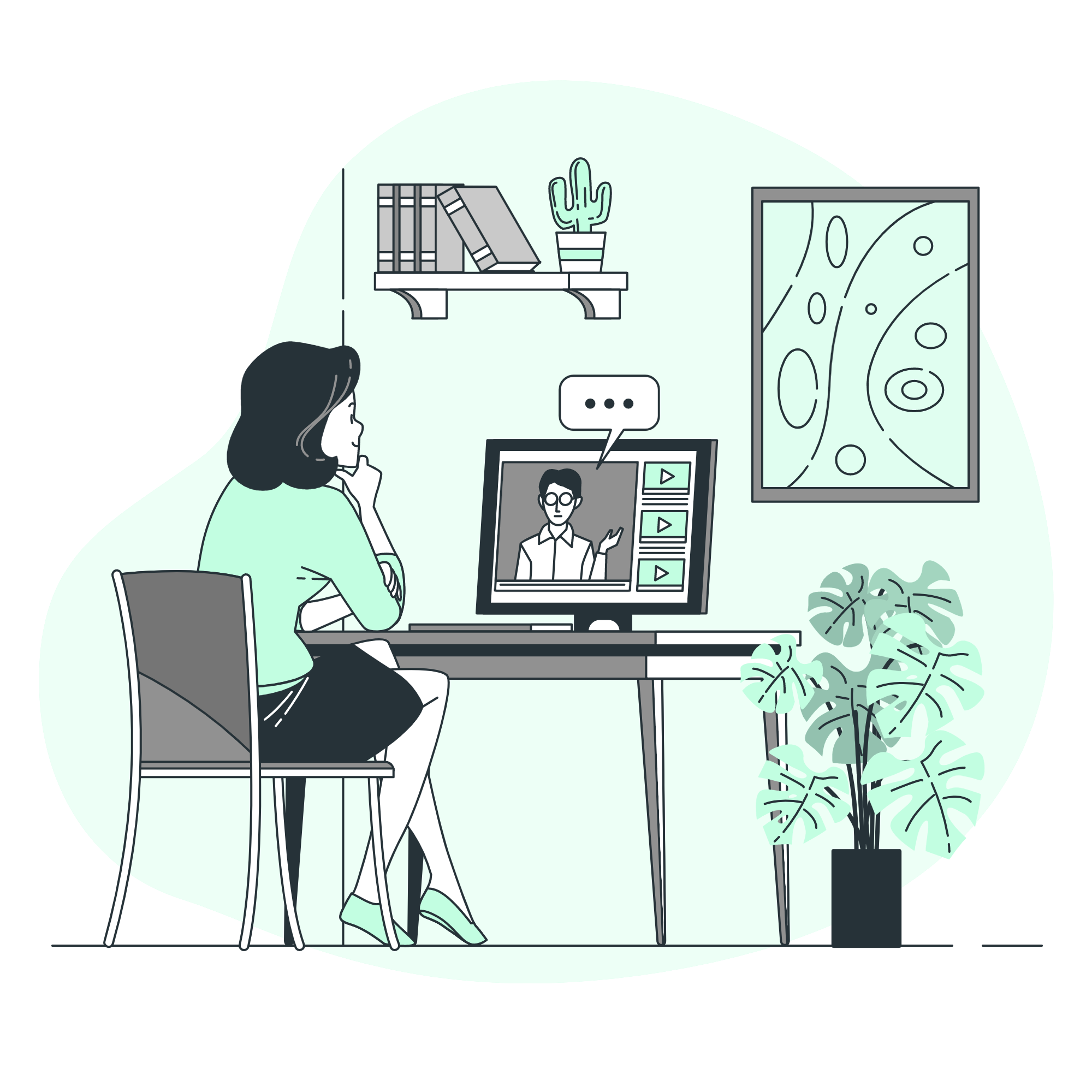 Start Your CIMA P1 Course
Our OnDemand course for CIMA P1 has everything you need in order to pass, including:
+ Tuition videos & study texts
+ Interactive presentations, slides & audio downloads
+ Revision notes & practice questions
+ 5x mock exams
+ 100 questions video series
+ Tutor & mentor support
+ Online discussion hub
All of this is available for just £495 or £85 a month for 6 months.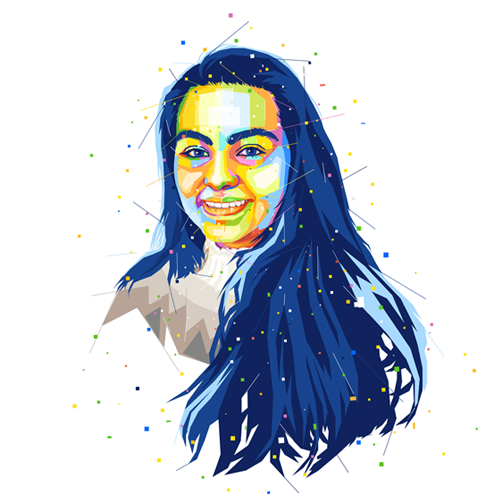 Holly Dymmock
Customer Service and Mentoring Supervisor
I hope you've found this guide on taking CIMA exams useful – but if you've got any further questions, leave a message and I'd be happy to help!