CMI Courses: The essential guide to finding your course provider

So, you've decided to get a CMI qualification and you're eager to get going. That's excellent news!
Before you can start, however, you're going to need to find a CMI course provider since you can't take it through CMI themselves. 
But with over 850 CMI-approved centres to choose from (in the UK alone!), how do you even begin to narrow it down?
Well, that's what we'll help you with in this essential guide to finding your CMI course provider.
2. Where to find your CMI provider

3. How much will it cost?

4. How to find the best provider

1. CMI providers: What can you expect?
1. Determining your suitability
The CMI provider is responsible for deciding whether you'll be accepted onto a CMI course. The only formal stipulation CMI gives regarding entry is about candidate age – to study up to Level 6 you'll need to be at least 18 years old and 19 for Level 7 and above. 
This isn't the whole story, however. CMI states that providers must ensure that candidates have 'sufficient capability at the right level to undertake the learning and assessment.' This means that CMI providers must confirm that candidates who enrol on the course are at a stage in their career when they can complete and benefit from the qualification. For example, it would not be appropriate for someone aspiring to become a manager for the first time to jump straight onto CMI Level 7! 
Each CMI provider will outline their own entry requirements, usually on their website, but you can contact them to see which level they think would be appropriate for you.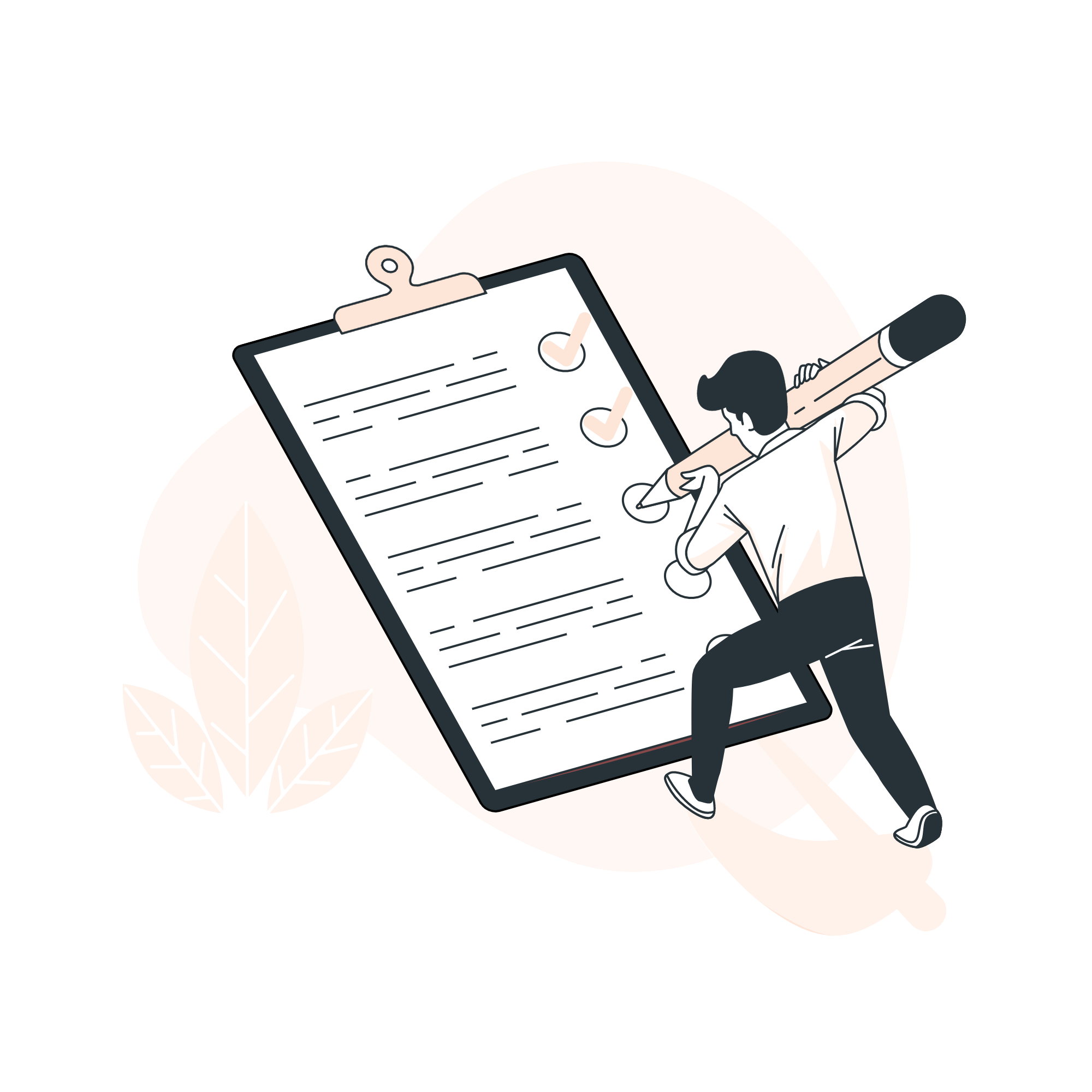 2. Handling your CMI registration
If you dread tackling the admin involved in registering with CMI, you'll be glad to hear that your course provider will handle everything related to your CMI registration and certification for you.
It's worth noting that the CMI fees (for registering with them) will often be included as part of your course fees – although, you should definitely check this with your CMI provider when enrolling on your course.
3. Tutoring or providing access to learning resources
It shouldn't surprise you to read that the overarching purpose of CMI providers is to help you pass your CMI qualifications, and they do this by offering tutoring and resources. These can come in different forms, including:
ManagementDirect – This is the CMI online library of resources with over 400 videos, 9,000 ebooks and 10,000 journal articles – a fountain of management and leadership knowledge to help you with your CMI course assignments! 
When searching for providers, however, bear in mind that every approved CMI provider will give you access to ManagementDirect (as a minimum).
Guided learning – If you're after lessons, a small number of CMI providers will teach you the required content for your CMI qualification in live classes; however, these are few and far between and they tend to be expensive. Great, though, if you like classes and if you can afford them.
The majority of CMI providers simply guide you to ManagementDirect and do nothing more, and this requires you to do a lot of your own research. It's a lot of work because a lot of the syllabus is not well covered by Management Direct and you're often alone to find the relevant material, and even then, you might get the wrong end of the stick! It's crucial that you check your provider does not fall into this category.
Other CMI providers (Astranti included) will allow you to learn the content in your own time using a set of guided learning materials. Those materials will direct you to the most appropriate articles, ebooks and instructional videos online (whether on ManagementDirect or elsewhere) to help you learn and for you to reference in your assignments. Or else, you may be given materials the provider has made themselves. 
Tutor support – This is when your CMI provider offers you access (usually through emails, forums or phone calls) to an expert tutor, who can help you if you encounter difficulties with your learning or assessment. However, levels of support will differ between CMI providers. Some will be very hands-on and help to guide you through your course using a course mentor (yes we do that too!), and others might just offer some general advice at the start along with some feedback for your assignments.
Remember – The quantity (and quality!) of resources and tutor support will differ greatly between CMI course providers, so it's essential that you ask questions and find out what a provider offers before you sign up. You'd be surprised at how many providers offer the bare minimum! 
When you make contact with different CMI course providers, take note of that experience. The quality of customer service (who will answer your questions) can sometimes be a good indicator of what their tutor support will be like, and, where you can, ask to see a sample of what they do so you can be sure their approach works for you.
4. Assessing your assignments
The final role of CMI providers is to make sure your assessment is marked and that you receive feedback. Many providers will do the marking and feedback themselves, but it's not uncommon for providers to send your assessments away to be marked by CMI instead. The end result for you should be the same either way: you'll get your assignments marked by an expert!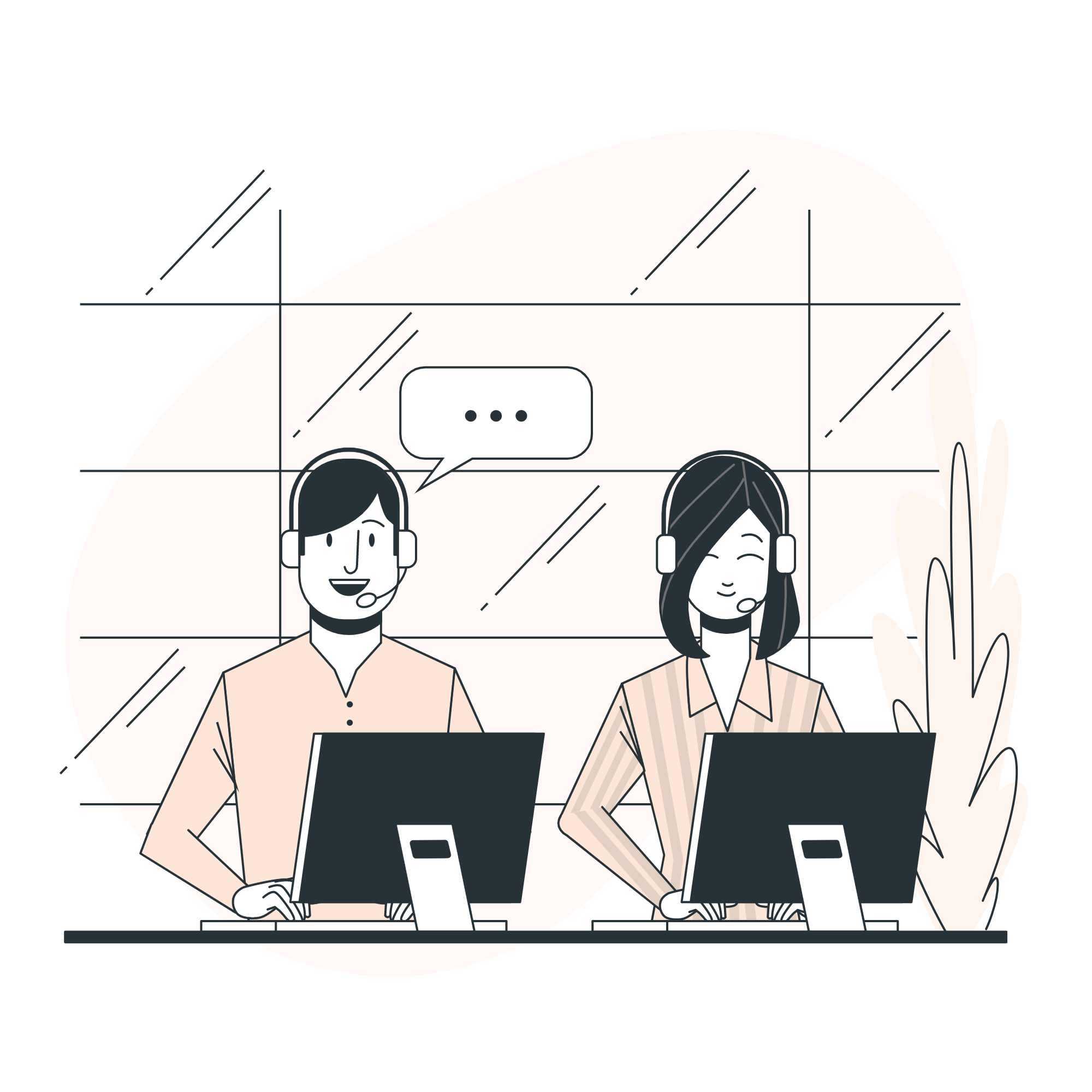 Most providers will review your assignments prior to submission to ensure they are on track. They can't write them for you, but they can guide and support you to ensure you are going in the right direction. Again, check your provider does this!
2. Where to find an approved course provider
CMI call their approved course providers 'centres', and this includes providers that teach in-person as well as those that are partially or entirely online. 
You can find over 850 centres in CMI's directory. You'll notice that most of them are UK CMI courses, but that's because CMI is a UK institution.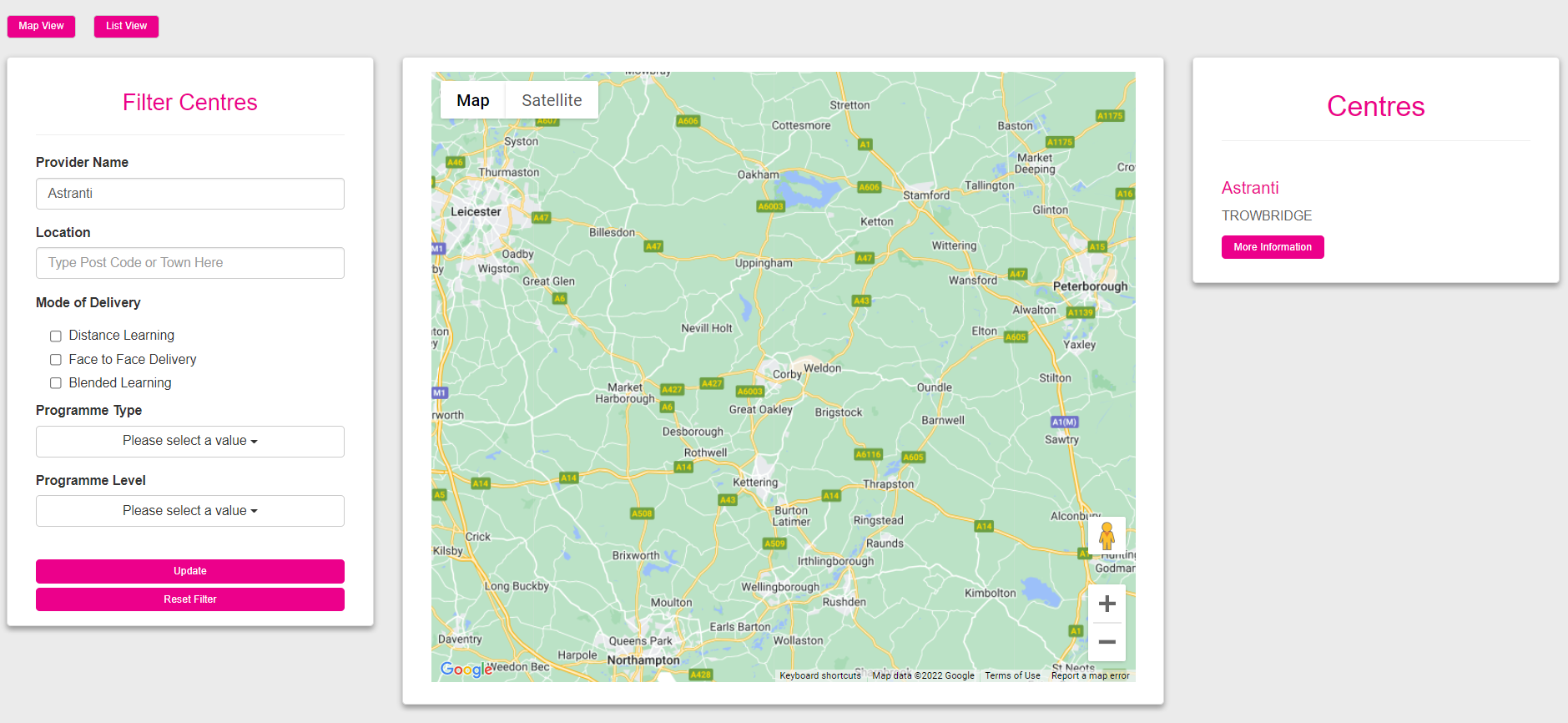 Although that's a lot of providers to whittle down, the page does come with a few filters that allow you to organise the results by:
Qualification – You can easily rule out centres that don't offer your chosen CMI qualification.
Delivery method – These may be face-to-face courses but there is also the option to do CMI distance learning or blended courses, which we discussed above.
Location – Physical addresses where the provider is based and where classroom courses would take place. This won't be particularly relevant if you're doing a CMI distance learning course.
After using these filters, you might still be left with a long list of potential CMI course providers to choose from. Now comes the time-consuming part of the process: looking at each of these CMI providers and narrowing them down based on what you need and want. 
How you narrow down your choices will depend entirely on you, but there are lots of factors to consider. Do you want a UK CMI course or one based in another country? Do you want loads of in-depth teaching and materials, or do you just need enough of an introduction to apply it to your organisation? Would teaching help or would you prefer CMI online course materials that you could use at your leisure? Do you need lots of tutor support? Is the material written in a way that will help you most effectively? How much do you want to spend? 
Since it's a pretty important consideration, we'll look at that last question in a bit more detail below. 
3. How much will a course cost me?
You'll find a wide range of CMI course prices when researching different providers.
If you're looking at CMI distance learning options, for each UK CMI course, you can expect to pay roughly:
Award – £500

Certificate – £500-£1,000

Diploma – £1,500-£2,500
Those are the prices for CMI distance learning courses, but you'll find that UK CMI courses that include classroom tuition can cost significantly more, in some cases between £2,500 and £4,000.
If you're unaware of the difference between the three qualification types, check out our definitive guide to CMI.
Key price considerations
What you're willing to pay is a vital consideration, but make sure to think about the following as well:
Content & Support: If you want more in-depth, higher quality materials or more support, you're probably going to have to prepare to pay a bit more. 
For example, a completely remote CMI distance learning course with limited unique content and support may be at the lower end of these prices. On the other hand, a course with lots of support and unique learning content and plenty of guidance will be towards the top end. Prices of UK CMI courses with in-person tuition are likely to be higher still.
Payment Options: Some CMI course providers may let you pay in instalments or with a monthly subscription rather than paying the entire fee upfront. If you think you'll need more help (and need to pay more) to pass your exam but don't have the cash right now, spreading out the payments can make it more affordable.
Before parting with your hard-earned cash, you need to be confident that you've chosen the course that best suits your needs. But how do you go about spotting the best CMI course providers? Well, more on that next!
4. How to spot the best CMI course providers
We wouldn't recommend tossing a coin or pulling a name out of a hat to choose a CMI provider, even if you might be daunted by the prospect of choosing from amongst CMI's list with hundreds of reputable centres!
Instead, here are 4 key factors that we would recommend you consider when deciding on a provider:
Trialling 
You wouldn't buy a house without seeing it first or purchase a car without giving it a test drive.
You'll be committing to studying your CMI course for several months and spending hundreds of pounds – therefore, it's crucial that you see a sample of what you'll get for your money. 
Be aware that many CMI providers don't advertise free samples, but they may oblige if you ask (nicely), so you may have to send a few emails to enquire!
Guarantees
We've already seen how studying CMI is a significant financial investment. So, you'll want to look out for CMI providers that offer guarantees. Two types of guarantees that you may encounter are:
Money-back guarantees – Will your CMI centre provide a full or partial refund if you are not satisfied with the course? It's definitely worthwhile checking this before you make your purchase and hand over your CMI fee.
Pass guarantees – This offers you a safety net if you fail any of your assignments. Hopefully, this won't be the case, but sometimes things can go wrong! And where this type of guarantee is offered, if you fulfil the conditions of the pass guarantee, you'll be able to continue studying until you pass – at no extra cost!
Flexibility
As a manager, your time is probably at a premium (not to mention whatever else you have going on in your life). Therefore, part of narrowing down the available CMI providers that we mentioned above should include considerations of how flexible you need the CMI course to be. 
Do you only have a couple of hours a week to fit around childcare responsibilities? Maybe CMI online materials would be more convenient. Do you live in the countryside, away from any cities? CMI distance learning is probably a better option. 
There's a tremendous range of different courses out there, so you should be able to find a provider that can accommodate and support your needs – whether that's through in-person classes or CMI distance learning providers.
Student reviews
Reading reviews from actual students is one of the best ways of finding out whether a CMI provider is as good as it claims to be. You can usually find student testimonials on course provider websites. However, be warned, they aren't always unbiased! After all, a business is less likely to choose to display negative reviews on their own site!
We suggest using Trustpilot or other similarly independent consumer review sites to compare genuine reviews and ratings of your potential CMI providers. Why not start by checking out Astranti's Trustpilot reviews.
And finally, the time will come that you'll need to make your decision. Who will you study with?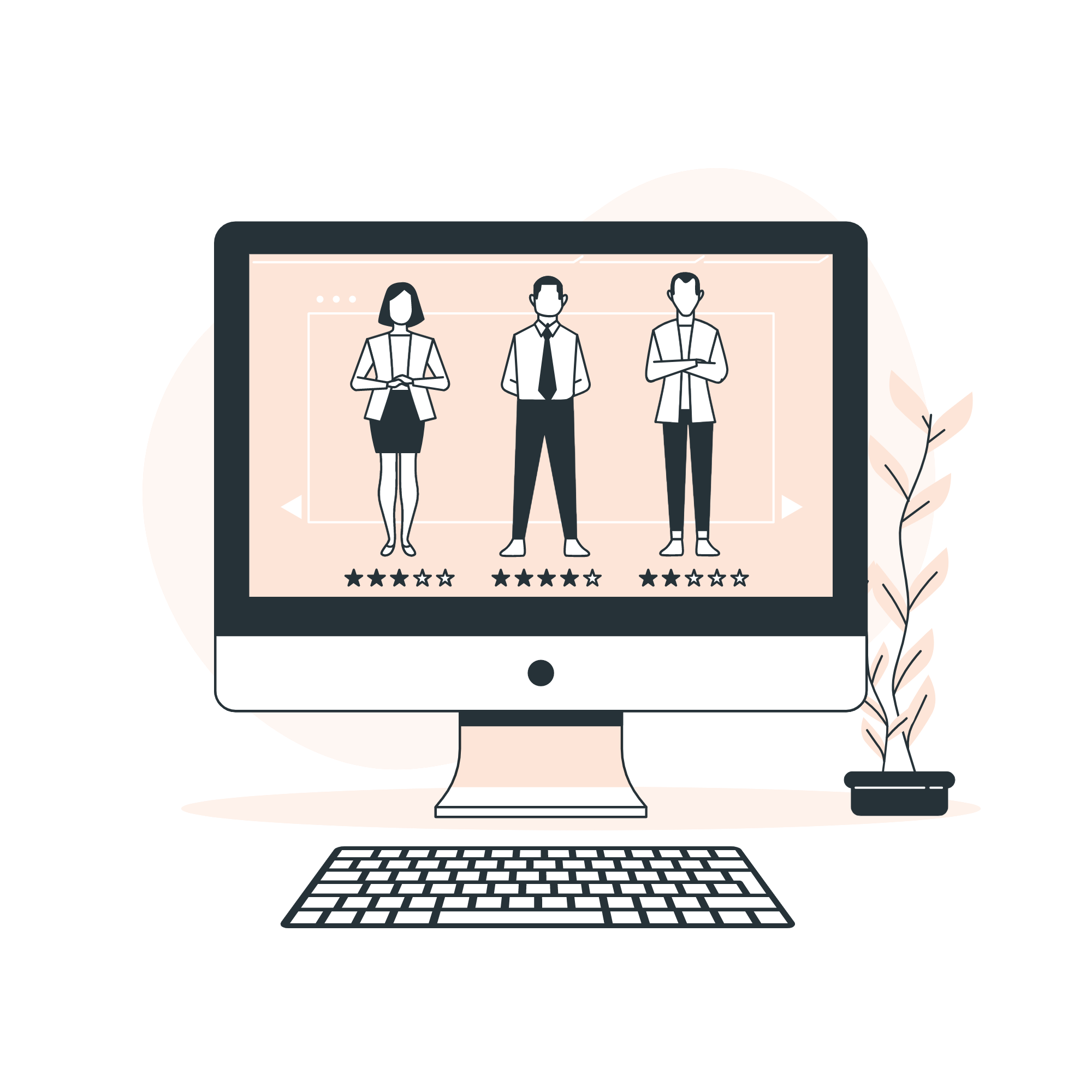 We hope you'll decide it is Astranti, but do recommend you look around to make sure you find the provider that is just right for you. By considering the areas we've discussed above, you'll be in a much better position to judge which CMI provider will best fulfil your needs and help get you qualified!
Try Our Free Sample Courses
If you're worried about diving in too deep too early, why not check out our free CMI sample courses first?
You can explore our CMI level 3, 5 and 7 courses for free by creating your free Astranti account. Click below to learn more about our courses or create your free Astranti account.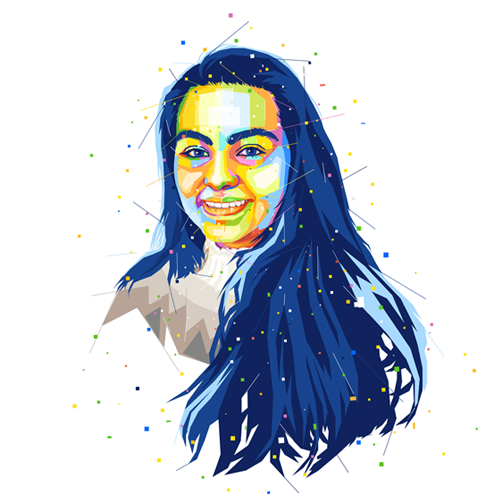 Holly Dymmock
Customer Service and Mentoring Supervisor
I hope you've found this CMI course guide useful – but if you've got any further questions, leave a message and I'd be happy to help!