How to Become a Licensed Conveyancing Apprentice


If you're looking to become a licensed conveyancer, then you might want to stop what you're doing and consider this: you might be able to do so through an apprenticeship.
With university fees increasing and the value of academic degrees decreasing, the value-for-money of a university education is being called into question and the apprenticeship versus university debate has intensified.
In fact, on the subject of the apprenticeship v university debate, university applications were down almost 10% last year, whereas apprenticeship applications increased by over 10%, and applications for higher level apprenticeships (levels 4-7) have increased by 500% in the last seven years.
So there's no denying that apprenticeships are on the rise!
Read on to find out more about how you could become a licensed conveyancer through an apprenticeship programme.
1. What is a licensed conveyancing apprenticeship?

2. Can I become an apprentice?
3. Why choose an apprenticeship?

4. Conveyancing apprenticeship vs solicitor

5. Do I need a qualification?

6. Finding the right course for you

1. What is a licensed conveyancing apprenticeship?

A licensed conveyancing apprenticeship is a job where you not only work but also learn and earn money at the same time. When you're in a licensed conveyancing apprenticeship, you're considered an employee, which means you have a proper work agreement and even time off for holidays.
The great thing is that by the time you finish your apprenticeship, you'll have learned all the important skills and knowledge you need to be a successful conveyancer, achieved a qualification and become a member of the Council of Licensed Conveyancers (CLC).
The length of an apprenticeship can vary, depending on the specific apprenticeship you choose, how advanced it is, and what experience you already have. You can qualify as a licensed conveyancer in as little as three years! The money to support your licensed conveyancing apprenticeship comes from both the government and the company you work for. So no cost to you!
2. Can I become an apprentice? 
In order to qualify as an apprentice you must be:
At least 16 years old
Not be in full or part-time education (school, college, university etc.)
You must live in England, however, there are apprenticeship opportunities available in Scotland, Wales and Northern Ireland. If you're wondering why they are separated it is because they are funded via different government bodies.
You can begin a licensed conveyancer apprenticeship if you're just starting your career, looking for a new direction, or trying to learn more in your current job. It doesn't matter if you already have a qualification, like a degree – you can still start an apprenticeship to gain new skills and knowledge.
3. Why choose a licensed conveyancing apprenticeship?
There is a reason why more and more people are choosing apprenticeships over university education, here are just some of the benefits to apprenticeships, particularly in the legal field for roles like conveyancing: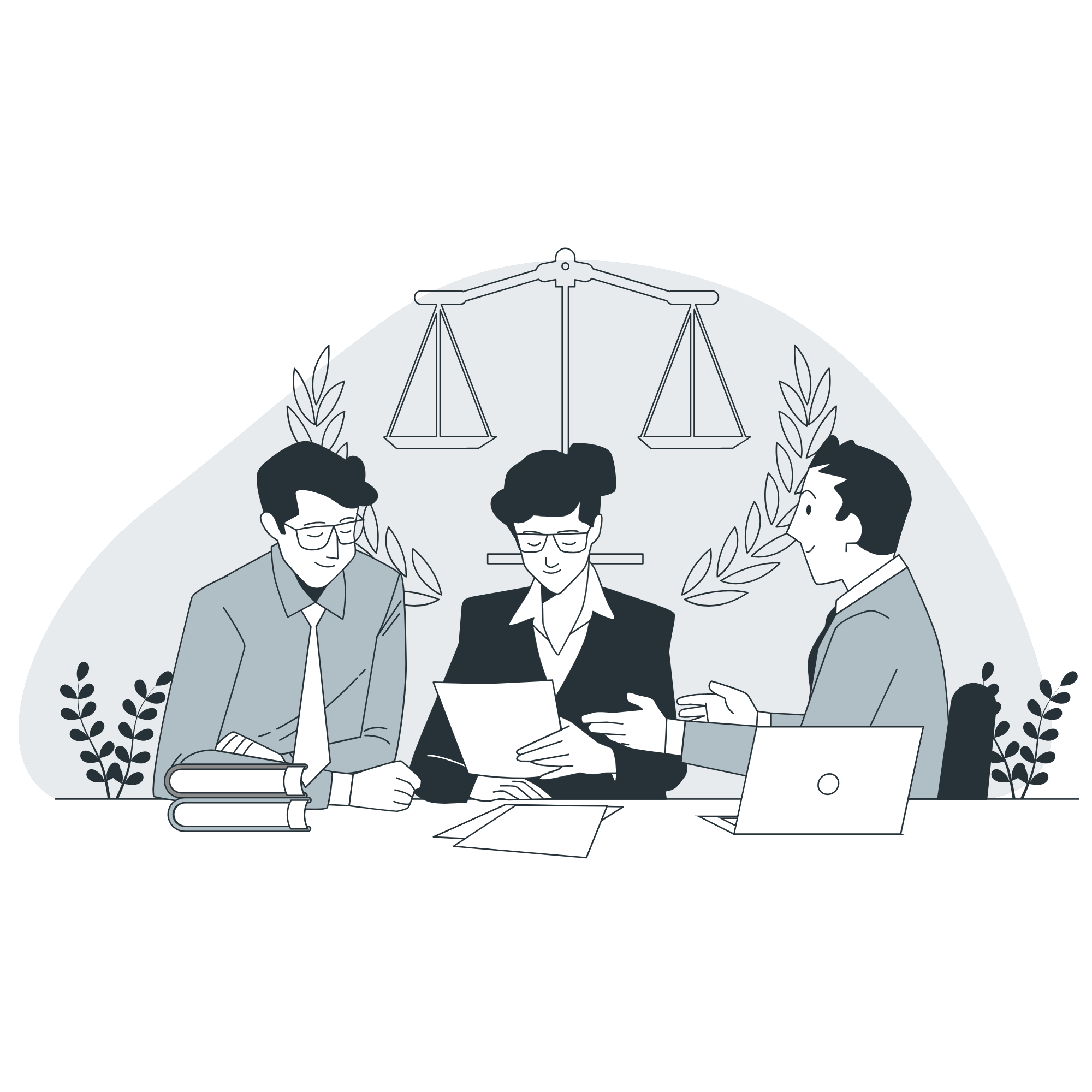 Practical learning
Experience hands-on training from day one! Unlike traditional classroom settings, apprenticeships immerse you in real-world situations, allowing you to learn by doing. This practical approach equips you with invaluable skills that employers want!
Earn while you learn
Why wait to start earning? With an apprenticeship, you'll receive a competitive salary while gaining knowledge and experience. Say goodbye to student loans and hello to a paycheck that rewards your hard work.
Get time to study
The great thing about an apprenticeship as opposed to studying for a standalone qualification while working is that you actually get time to study during work hours! Your employer must give you at least 20% of your working hours off to study.
Forge lasting connections
There is a common saying, 'it's not what you know it's who you know'. This is particularly prevalent in legal fields such as conveyancing. Networking is a key to success, and apprenticeships provide the perfect platform. You'll build meaningful relationships with industry experts, mentors, and peers. These connections can open doors to exciting opportunities and provide valuable insights into the industry.
Set yourself apart
In a competitive job market, employers seek candidates with a proven track record. An apprenticeship on your resume demonstrates dedication, practical skills, and a commitment to excellence, setting you apart from the crowd.
No cost!
A university education can set you back at least £27,000 in student fees and loans. This will need to be paid back over the course of your career. With an apprenticeship in conveyancing, you won't need to contribute a penny to your own education.
Get started straight away
Provided you are over 16 and not in part or full-time education, you can start an apprenticeship now, there is no need to wait till September or next year.
4. A licensed conveyancing apprenticeship vs a solicitor?

You can become a conveyancer through the more traditional route of becoming a solicitor. However, the cost and time involved is significantly higher: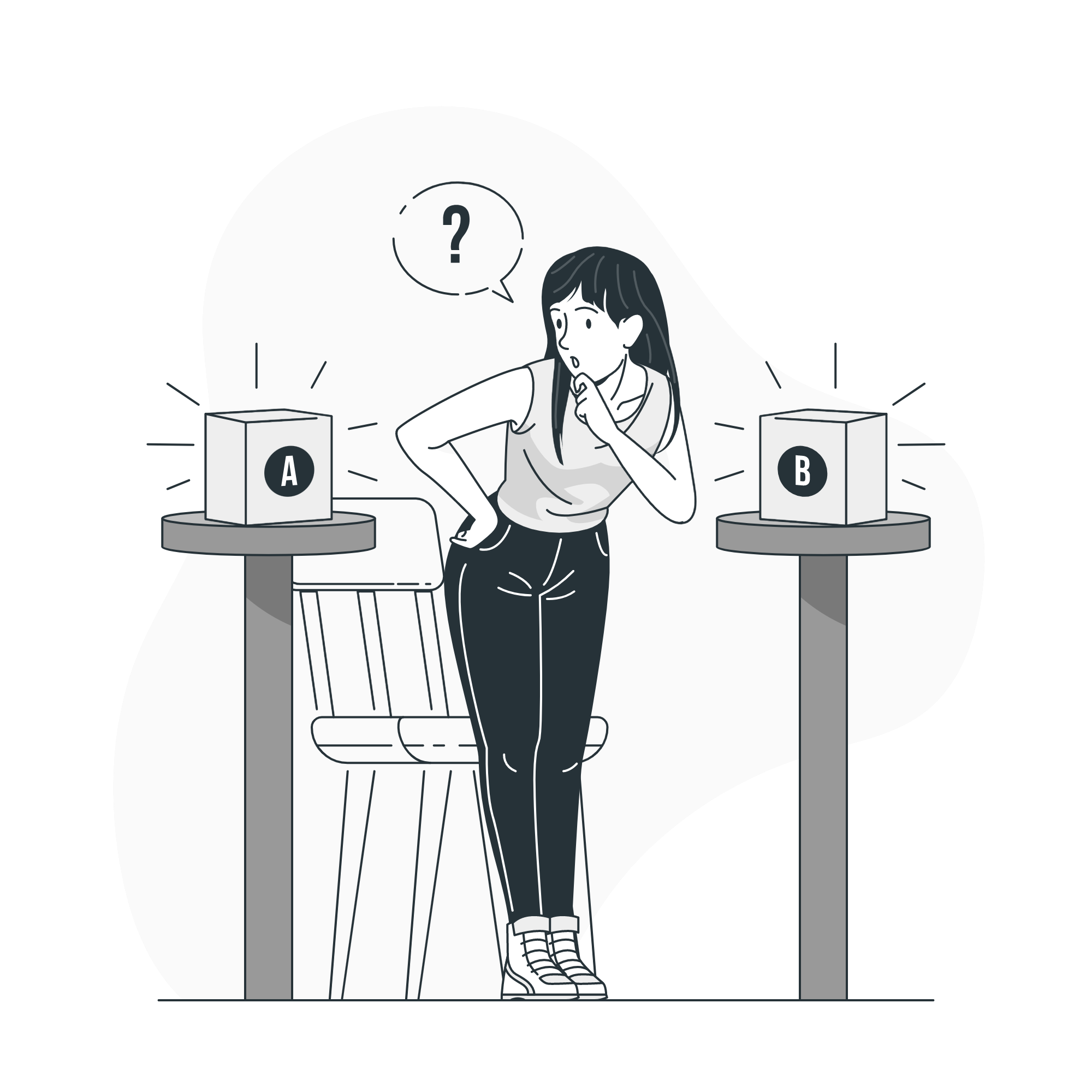 Licensed Conveyancing Apprenticeship
3 years in total
Solicitor
Degree – 3 years
Graduate diploma in law – 1 year
Solicitors qualifying exams – 2 years
Training contract – 2 years
Specialising in conveyancing – 1 year
Licensed Conveyancing Apprenticeship
You'll earn in all 3 years of an apprenticeship
Solicitor
You won't earn until you start your training contract, so six years of not earning!
Licensed Conveyancing Apprenticeship
You'll gain practice experience in all 3 years of an apprenticeship
Solicitor
You'll gain no experience until you start your training contract, so six years of no experience.
Licensed Conveyancing Apprenticeship
£0
Solicitor
£55,000+
Degree – at least £27,000
Graduate diploma in law – around £10,000
Solicitors qualifying exams – around £15,000
To put these figures into context, if you were to start a conveyancing apprenticeship at 18, by 21 you could be fully qualified and have three years of experience in the field.
If you started a degree at 18, by 21 you would have accumulated at least £27,000 in debt, would have no experience and will have 2-3 years of studying ahead of you at a cost of £15,000-25,000, before you can even think about earning money and gaining experience.
Based on these figures, you can see why more and more young people are choosing apprenticeships ahead of university in the apprenticeship v university debate, it's a no brainer!
5. How do I get started with my licensed conveyancing apprenticeship?

So, you've decided you want to become an apprentice, but how does an apprenticeship actually work? How do you become one? This is an issue many people have so we've prepared this handy step-by-step guide to help you.
1. Find an apprenticeship
If you want to become an apprentice, whether in conveyancing or another field, the first thing you need to do is find one. Apprenticeships, unlike standalone qualifications, require you to be employed as a majority of the training happens 'on-the-job'. So you'll need to find an apprenticeship in the same way you would find a job.
Fortunately, there are many places you can go to find apprenticeships. From the Government's website, the Government's apprenticeship website, to employer sites and job boards. Your prospective or current employer may also ask you to find a training provider for the apprenticeship, in which case you can look for an appropriate apprenticeship course and provider either on their own website or the Government's.
Great advice for finding a conveyancing apprenticeship!
Keep an eye out for postings, employers have different ways of hiring apprentices. Some employers might start looking for apprentices a year before they want them to start working. Others might start looking closer to the time they need someone.

The deadlines for applying to each apprenticeship will be different, so it's a good idea to remember the important dates for each apprenticeship. You could use the calendar on your phone, set alarms, use an app, or even use a paper calendar to keep track of these dates.

It's not a good idea to wait until the last minute to apply. Some employers might say there's a specific deadline to apply, but if they get a lot of people interested, they might stop taking applications earlier.

You're allowed to apply for more than one apprenticeship at the same time. This can improve your chances of getting an apprenticeship.
2. Send in your application
When applying for an apprenticeship position, be that in conveyancing, accounting or another field altogether, it is much the same as a job application. The employer will ask for details about yourself and why you want the position. Should your application be accepted it is most likely you will be invited to an interview.
Top tips for applying for an apprenticeship
Tailor your application – Make sure you customise your CV and cover letter for each apprenticeship application. Highlight relevant skills, experiences, and achievements and showcase your enthusiasm for the industry and the specific apprenticeship role.
Highlight transferable skills – Even if you don't have industry experience, emphasise transferable skills such as teamwork, communication, problem-solving, and adaptability.
Prepare a strong CV – Include a clear and concise summary of your education, work experience, skills, and any relevant projects or achievements. Be sure to prioritise information relevant to the apprenticeship.
Craft an engaging cover letter – This is something a lot of applicants fail to do despite it being so useful to employers. When applying for an apprenticeship, introduce yourself and explain why you're interested in the apprenticeship. Highlight how your skills and experiences align with the role's requirements and convey your enthusiasm and commitment to learning and growing in the industry.
Research the company's history, values, and recent developments – Practise common interview questions and prepare thoughtful answers that demonstrate your skills and enthusiasm. Also, show genuine interest in the industry and the company's work during interviews.
Be professional – Dress appropriately for interviews and any interactions with potential employers. This includes being punctual, courteous, and professional in all communication.
Don't give up! – The apprenticeship market can be competitive, particularly for desirable apprenticeships such as the licensed conveyancing apprenticeship. But don't be discouraged if you are unsuccessful, ask for feedback and apply it when submitting your next apprenticeship application.
3. Select your training provider
If your apprenticeship application is successful and you're taken on as an apprentice, you may be asked by your employer to find a suitable training provider. The training provider will provide you with a programme of training for both the 'off-the-job' training (the qualification) and the 'on-the-job' side of the apprenticeship (agreed with your employer). The training provider will also be there to provide support and review your progress throughout your apprenticeship.
Your employer may have a set training provider or you may need to find one. You can find information about apprenticeship training providers either on their own website or the Government's.
Here are some of the key things to look for when choosing an apprenticeship training provider:
Find a company approved by the industry's regulatory body. For example, the regulatory body for conveyancing is the Council of Licensed Conveyancers (CLC). CLC has rigorous acceptance standards and tuition providers must evidence a track record of success. Find approved CLC course providers.
Check that the organisation is approved to train apprentices, you can find this information on the Government's apprenticeship website.
Choose an apprenticeship provider that offers material that simplifies complex legal and conveyancing topics. The training provider should provide material that helps to translate complex legal and conveyancing terms into everyday language in a logical and simplified way. Helping you to break it all down and learn it effectively.
Experienced and knowledgeable tutors can bring any subject to life! Look for a company with tutors who have experience in both teaching AND practice, this ensures you'll get realistic advice on how to use what you are learning in practice. Meet the PVT tutors (link to about us page etc.)
4. Undertake your end-point assessment
Once you have completed both the on and off-the-job training for your apprenticeship, you'll need to undertake your end-point assessment. An "apprenticeship end-point assessment" (EPA) is a crucial phase that serves as a final evaluation of your skills, knowledge, and competence. It is designed to ensure that all apprentices meet the required standards for their particular apprenticeship program.
Here's a breakdown of the apprenticeship end-point assessment...
Apprenticeship standards – Apprenticeships are based on standards. These standards outline the skills, knowledge, and behaviours that you as the apprentice should have acquired by the end of your training. They are developed by groups of employers and industry experts to meet the specific needs of the industry.
End-Point Assessment (EPA) – The EPA is the final assessment that apprentices undergo after completing their training period. It is distinct from the ongoing assessment and learning that takes place during the apprenticeship.
Independent assessment organisation – The EPA is conducted by an independent assessment organisation (IAO) that is separate from the training provider. This ensures impartiality and objectivity in the assessment process.
Assessment Methods – The EPA involves a range of assessment methods that are designed to comprehensively evaluate the apprentice's skills and knowledge. These methods may include:
Practical Assessment – Apprentices may be required to complete real-world tasks or projects related to their apprenticeship. This assesses your ability to apply theoretical knowledge to practical situations.
Knowledge Test – A written or computer-based test that evaluates your understanding of theoretical knowledge.
Professional discussion – A structured interview where you (the apprentice) discusses your work, the decisions you've made, and the rationale behind those decisions. This assesses your ability to articulate your thought process and decision-making skills.
Portfolio review – Over the course of your apprenticeship you'll be building a portfolio of evidence, which may include evidence of your work, projects, and achievements throughout the apprenticeship, as part of the EPA, this portfolio is reviewed to assess your progress and development.
To successfully complete your apprenticeship, you'll need to pass the EPA and meet all the requirements of your apprenticeship programme. However, once you have achieved and evidenced this you'll receive a certificate which demonstrates you have passed your apprenticeship and met the required standard alongside any additional qualifications you may have achieved as a result of passing your apprenticeship. For example, the licensed conveyancing apprenticeship also grants you a Level 6 diploma in conveyancing law and practice.
5. Congratulations, you are now qualified!
Once your apprenticeship has been completed, you will be fully qualified! You will now be able to receive a substantial pay rise and many more opportunities will now be open to you. All at no cost to yourself! Another win for apprenticeships v university!
6. Ready to start your licensed conveyancing apprenticeship?
If you would like to know more about becoming a member of the Council of Licensed Conveyancers through an apprenticeship, please contact us, we'd love to hear from you!