How To Become a CILEX Paralegal Apprentice

University costs are going up and up, but the worth of degrees is going down. This has caused a lot of prospective students to wonder if going to university is really worth the money. And whether it's better to do an apprenticeship than go to university.
In fact, when we talk about the debate between apprenticeships and university, fewer people applied to universities last year – about 10% less. On the other hand, more people applied for apprenticeships – more than a 10% increase. And the number of people applying for higher-level apprenticeships has gone up a lot – a 500% increase in the last seven years.
So, there's no doubt that apprenticeships are becoming increasingly popular!
1. What is a CILEX paralegal apprenticeship?

2. Can I become an apprentice?
3. Why choose an apprenticeship?

1. What is a CILEX paralegal apprenticeship?

A CILEX paralegal apprenticeship is a fantastic opportunity that lets you both work and learn while earning money simultaneously. When you embark on a CILEX paralegal apprenticeship, you're not just an apprentice – you're an employee, which comes with a proper work agreement and even holiday time!
What's really great is that when you complete your apprenticeship, you'll have gained all the essential skills and knowledge necessary to thrive as a successful paralegal. Plus, you'll earn a qualification and become a valued member of the Chartered Institute of Legal Executives (CILEX).
The duration of your apprenticeship can vary based on the specific one you choose, its level of advancement, and your prior experience. In fact, you could become a certified chartered paralegal in as little as two years! The funding for your CILEX paralegal apprenticeship comes from both the government and the company you work for. So, best of all, it won't cost you anything!
2. Can I become a CILEX paralegal apprentice?
To become an apprentice, you'll need to:
Be at least 16 years old

Not currently be in full or part-time education (such as school, college, or university)

You should also reside in England. However, don't worry if you live in Scotland, Wales, or Northern Ireland, as there are apprenticeship opportunities available there too. These regions have separate funding bodies, which is why they're mentioned separately.
Starting a chartered paralegal apprenticeship can be a great choice whether you're stepping into your first job, seeking a fresh career path, or aiming to enhance your skills in your current role. Your previous qualifications, even if you have a degree, won't prohibit you from starting an apprenticeship.
3. Why choose a CILEX paralegal apprenticeship?
Choosing a CILEX paralegal apprenticeship is a fantastic decision for so many reasons. Let's dive into the wonderful benefits apprenticeships offer, especially in the legal realm: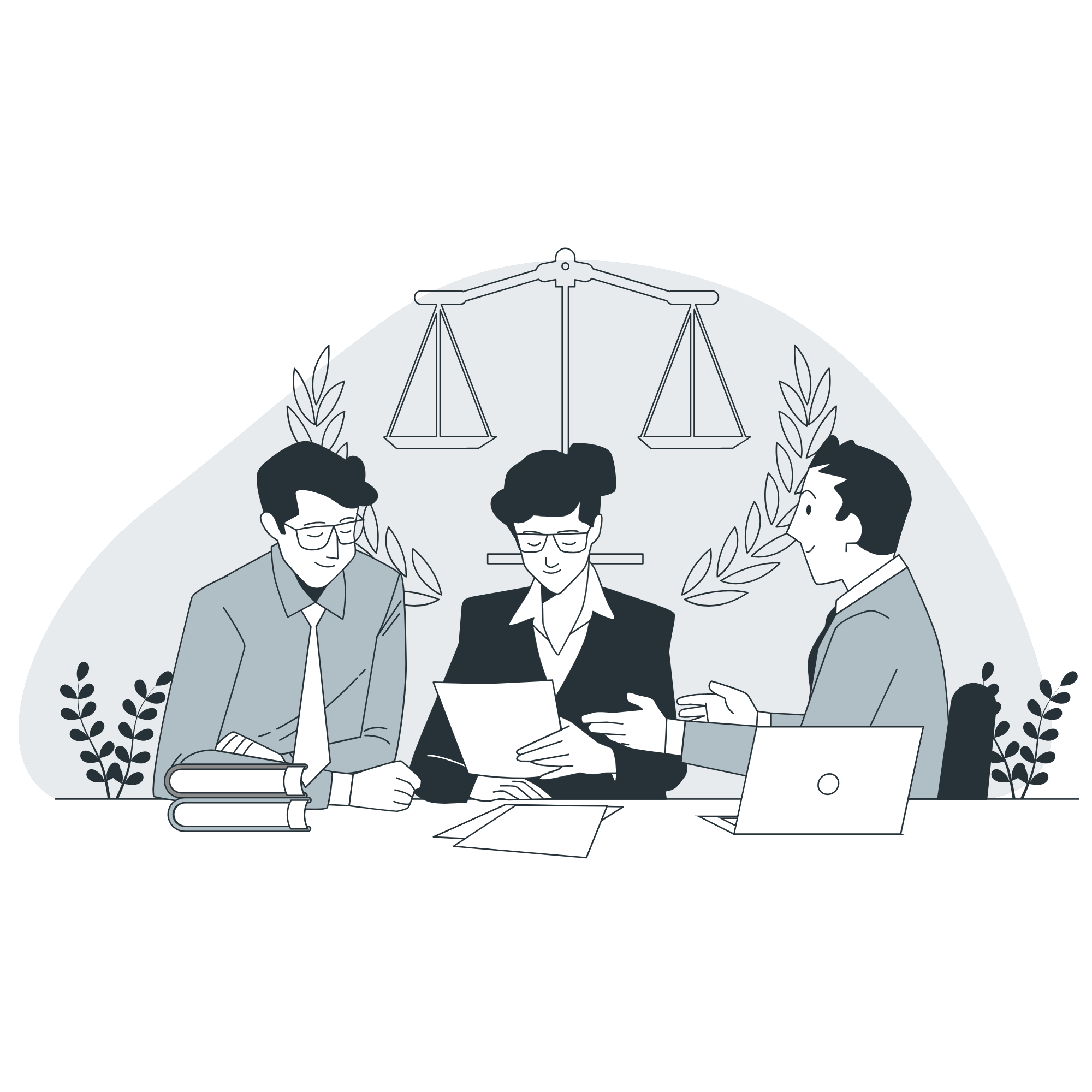 Hands-on learning
Get ready to jump into practical training right from the get-go! Unlike traditional classrooms, apprenticeships immerse you in real-life scenarios, letting you learn by doing. This hands-on approach arms you with incredibly valuable skills that employers truly value.
Earn as you learn
Why postpone earning? With an apprenticeship, you'll not only gain knowledge and experience but also receive a competitive salary. Say farewell to student loans and say hello to a paycheck that recognises your hard work.
Off-the-job training included
Another great thing about apprenticeships is that you actually get dedicated time to study during work hours! Your employer is required to grant you at least 20% of your work hours for studying.
Build lifelong connections
You've heard the saying, "It's not just what you know, but who you know." This holds especially true in the legal field. Networking is a key to success, and apprenticeships are an excellent platform for this. You'll create meaningful relationships with industry pros, mentors, and peers. These connections can swing open doors to exciting opportunities and provide priceless insights into the industry.
Standing out from the crowd
In a competitive job market, employers search for candidates with a proven history. Having an apprenticeship on your resume showcases your dedication, practical skills, and a commitment to excellence. This sets you apart as a remarkable candidate.
Zero costs!
Attaining a university degree can easily cost you £27,000 or more in student fees and loans. And this debt hangs around for your entire career. But with a chartered paralegal apprenticeship, you won't need to spend a single penny on your education.
Started right away
As long as you're 16 or older and not already in full-time education, you're ready to kick off an apprenticeship right now. No need to wait until September or next year – let's get started today!
4. How do I get started with my CILEX paralegal apprenticeship?

So, you've decided you want to become an apprentice, but how does an apprenticeship actually work? How do you become one? This is an issue many people have, so we've prepared this handy step by step guide to help you.
1. Find an apprenticeship
If you're excited about stepping into the world of apprenticeships, whether it's in law or any other field, the very first thing on your to-do list is to locate one. Unlike regular qualifications that you can attain separately, most of your training takes place right on the job. So, just like how you'd go about finding a job, you'll be on the lookout for that perfect apprenticeship opportunity!
Fortunately, there are many places you can go to find apprenticeships. From the Government's website, the Government's apprenticeship website, to employer sites and job boards. Your prospective or current employer may also ask you to find a training provider for the apprenticeship, in which case you can look for an appropriate apprenticeship course and provider either on their own website or the Government's.
Great advice for finding a CILEX paralegal apprenticeship!
When it comes to landing that perfect apprenticeship, there are a few friendly pointers to keep in mind. Employers have their own unique approaches to hiring apprentices, so it's a good plan to keep your eyes peeled for job postings. Some employers start their search for apprentices as early as a year before they actually need them, while others begin their hunt closer to the start date.

Now, here's the key: each apprenticeship will have its own application deadline. So, make sure you jot down those important dates for each opportunity. You've got options to stay organised too! You can use your phone's calendar, set up helpful alarms, rely on an app, or go classic with a good ol' paper calendar to keep track of these dates.

Waiting until the eleventh hour to apply isn't the best move. Some employers might put a specific deadline out there, but if they get loads of interested folks, they could close applications earlier than expected.

Remember, you're not limited to applying for just one apprenticeship. Feel free to spread your wings and apply for multiple opportunities at the same time. This tactic can really amp up your chances of landing that awesome apprenticeship you've been eyeing!
2. Send in your application
If you're gearing up to apply for an apprenticeship – whether it's in law, accounting, or any other exciting field – guess what? The process is quite similar to applying for a regular job. Don't worry, I've got some top-notch advice to help you shine during this exciting journey.
Top tips for applying for a CILEX paralegal apprenticeship
Customise, Customise, Customise – Imagine your application as a tailored suit – it should fit perfectly. Tweak your CV and cover letter for each apprenticeship gig. Showcase your skills, experiences, and triumphs that match the role. Oh, and don't forget to let your enthusiasm for the industry and the specific apprenticeship role shine through!
Highlight your skills – Even if you haven't had a taste of the industry yet, fear not! Highlight those skills that can transition seamlessly – teamwork, communication, problem-solving, and adaptability are the real MVPs here.
Create a standout CV – Summarise your educational journey, work stints, skills, and projects like a pro. Make sure to give priority to what's relevant for the apprenticeship.
Craft a captivating cover letter – Let's not underestimate the power of a cover letter. Take a moment to introduce yourself and share why the apprenticeship has you all fired up. Connect your experiences and skills with what they're seeking, and let your passion for learning and growth shine.
Company Know-how – Be a star when it comes to the company's history, values, and recent strides. Ace those interview questions by prepping thoughtful answers that show off your skills and passion. It's a plus if you can sprinkle in some genuine enthusiasm for the industry and the company.
Be professional – Dress smartly, be on time, and give off those professional vibes whenever you're interacting with potential employers. Politeness and professionalism go a long way!
Keep on keeping on! – The apprenticeship race can get pretty fierce, especially for those sought-after spots. But here's the secret sauce: never give up! If the first round doesn't swing your way, ask for feedback and use it to supercharge your next application.
3. Select your training provider
If your application gets the green light and you become an apprentice, your employer might kindly request your assistance in finding the perfect training provider. This provider will be your trusty guide, offering you a well-rounded training program that covers both the 'off-the-job' training (the qualification part) and the hands-on, 'on-the-job' aspect of your apprenticeship (this part will be in harmony with your employer's needs).
Throughout your apprenticeship adventure, your training provider will be like your mentor, cheering you on and making sure you're making awesome progress. Speaking of mentors, your employer might already have a go-to training provider in mind. But if not, don't worry, you might have the exciting task of picking one yourself.
You can find information about apprenticeship training providers either on their own website or the Government's.
Here are some of the key things to look for when choosing an apprenticeship training provider:
Industry Approval:

It's a good idea to pick a company that's approved by the industry's regulatory body. For instance, if you're interested in becoming a paralegal, look for the ones that are approved by the chartered institute of legal executives (CILEX). They have high standards, and the providers they approve should have a history of successful training. You can easily find the list of approved CILEX course providers. Find

approved CILEX course providers
Government Approval:

Check if the organisation is officially approved to train apprentices. You can find this information on the

Government's

apprenticeship website. This way, you'll know they're the real deal.

Clear Learning Materials:

Learning about legal stuff can get pretty complicated, right? So, when picking an apprenticeship provider, make sure they offer materials that make those complex legal topics easy to understand. Look for materials that take those big, confusing legal terms and explain them in everyday language in a simple, logical way. This will make learning a breeze and help you understand everything better.

Awesome Tutors:

Teachers who really know their stuff can make a huge difference! Choose a company with tutors who have experience not just in teaching, but also in practical work. This means they can give you realistic advice on how to actually use what you're learning. If you're curious, you can even get to know the PVT tutors here.
4. Undertake your end-point assessment
Once you've wrapped up both the hands-on and off-the-job training as part of your apprenticeship journey, the next step is your end-point assessment. Think of it like the grand finale! The "apprenticeship end-point assessment" (EPA) is a really important stage. It's where they assess your skills, what you know, and how capable you are. This is all to make sure that every apprentice reaches the standards needed for their specific apprenticeship program.
Here's a breakdown of the CILEX paralegal apprenticeship end-point assessment...
Apprenticeship standards –

So, apprenticeships are all about these things called standards. These standards are like guidelines that show you the skills, knowledge, and behaviours you're supposed to have learned by the time your training is done. They're put together by a bunch of employers and experts in the field, all to make sure you're well-prepared for the industry.

End-Point Assessment (EPA) and the Independent Assessment Organisation-

Now, when you're just about done with your training, there's something called the End-Point Assessment (EPA). Think of it as the final test that apprentices take. It's a bit different from the regular tests and learning you do throughout your apprenticeship. What's interesting is that this EPA is done by a totally separate group called an independent assessment organisation (IAO). They're not connected to your training provider, which is really important because it keeps things fair and unbiased when they're evaluating how you've done.

Assessment Methods –

The EPA (which, as you'll remember, stands for End Point Assessment) uses various assessment methods that are carefully crafted to thoroughly gauge the skills and knowledge of the apprentice. These methods could encompass:

A real-life assessment –

As you finish your journey through your apprenticeship, you might find yourself being tested by tackling hands-on tasks or projects that relate directly to what you're learning. This is a chance for you to show how well you can take what you've learned in theory and put it into practice in the real world.

Knowledge check –

You'll encounter a test, either in writing or on a computer, that's all about checking how well you've grasped the theoretical side of things.

Let's talk –

 Imagine having a friendly and structured chat about your work, the choices you've made, and why you made them. It's a way for you to shine a light on how you think and how great you are at making decisions.

Showcasing your journey –

While you're busy being an apprentice, you'll be collecting all sorts of proof of what you've achieved – your work, the projects you've nailed, and the goals you've reached. When it's time for the big assessment, all this evidence will be looked over to see how far you've come and how much you've grown.
To finish your apprenticeship, pass the EPA and meet all programme requirements. Once done, you'll get a certificate showing your success and any extra qualifications gained, like the CILEX level 3 paralegal diploma from the CILEX paralegal apprenticeship.
5. Congratulations, you are now qualified!
After completing your apprenticeship, you've achieved a big milestone. This means you're fully qualified and ready for exciting opportunities. One great thing is you'll likely earn more money now. Your hard work has paid off with a well-deserved raise that shows how skilled you are.
But it's not just about money. You've gained valuable skills during your apprenticeship. These skills make you attractive to employers. This opens doors to new jobs and projects that you couldn't access before.
The best part is, your apprenticeship didn't cost you money like university might have. You learned by doing, and now you're better off financially too. This shows how apprenticeships can be better than traditional university paths.
In short, your achievement proves that hands-on learning leads to success. It shows how your commitment to growth has brought you to this point. As you move forward, be proud of what you've achieved and excited for the many opportunities ahead.
5. Ready to start your CILEX paralegal apprenticeship?
If you are eager to delve deeper into the prospect of becoming a valued member of the esteemed Chartered Institute of Legal Executives (CILEX) through the pathway of an apprenticeship, we encourage you to contact us here at PVT. You can reach out to us conveniently through the provided contact details: [phone number] or [email address]. Your interest is important to us, and we are genuinely enthusiastic about the opportunity to help you on your apprenticeship journey.