CIMA Strategic Case Study – Mock Exams – May/August 2022
No matter how well you know the theory and the pre-seen, unless you can use your knowledge in an exam situation, all of your revision is worthless!
To make sure you pass first time, you need to prepare yourself for even the most challenging of questions under exam conditions. That's why we create 5 brand new mock exams for each case study sitting, each tailored to the latest pre-seen and based on topics we think you are most likely to see in your exam.
Our case study mocks will:
Test your overall knowledge of the syllabus and the latest pre-seen
Highlight your weaknesses to focus on in your remaining revision
Improve your time management skills in an exam environment
We know how important your privacy is. That's why we do not share any details that you give us.
Why use Astranti mock exams?
Are you ready for the CIMA exam?
Exam standard mock exams, replicating the real thing
Use the interactive version to test yourself in an online environment that mimics the real exam
Updated for each case study sitting to relate to the latest pre-seen and industry

Learn from your mistakes
Comprehensive solutions provided online with every mock exam
Solutions include model answers so that you can see how high-quality answers are structured and written
Compare your answers the solutions to assess your own performance
Marking is available as an add-on to get detailed personalised feedback on how to improve
Focus your revision
Identify areas of weakness so you can focus your revision on the key areas for you
Format replicates the final exam so there are no surprises when you enter the real thing
Attempt the mocks as many times as you like within the sitting, so that you can keep testing yourself as you progress through your studies
SCS mock exam 1 - synopsis
The fast food delivery market within Westeria is now mature and growth within the country is limited. Therefore the Board of Snakwheel are looking into the prospect of expanding the company's operations overseas in Northland. An analysis of the external business environment is required along with an evaluation of factors specific to the fast-food delivery industry that have the ability to impact upon the company's success. Its also important to consider how this proposed expansion could impact on the company's key stakeholders.
As well as undertaking an evaluation of the overall business environment it is also necessary to appraise the potential method of growth – is it beneficial to attempt to grow organically, or is a joint partnership with an existing firm operating within Northland a better option? There are also questions to address surrounding how the company should finance this expansion with both debt and equity funding under consideration.
Opting to pursue a joint partnership with Goods2U in Northland brings new challenges to the management of Snakwheel. Specifically, there is a need to provide much needed guidance to the Management of Goods2U on the importance of internal control, recommended measures to prevent issues arising and ways to measure the effectiveness of internal control in the future.
SCS mock exam 2 - synopsis
This is a challenging mock that starts with analysing the factors that mean Snakwheel should consider moving to an emergent approach to strategy development and how this would be implemented. This has been prompted by a risk management report that highlights that a competitor has developed a new app. This report also raises concerns about the effectiveness of the board which you need to address. You will need to deal with an ethical issue around sharing customer data with partner organisations and drivers (couriers). Given the competitive environment, you will need to advise on practical steps for competitor analysis. You will need to apply your knowledge of financing for a proposed investment and evaluate the interrelationship between financing, investment and dividends. Finally, you will need to apply your knowledge of risk management (ERM) including any problems with risk management. You will also need to analyse the role of key stakeholders in the internal control process. You will need to apply your knowledge of the pre-seen material and some financial information to the scenarios.
SCS mock exam 3 - synopsis
Theme : Cyber security, voluntary disclosures and acquisition of a courier company – Peregrine Deliveries
There has been a physical and a system attack within a period of 12 hours. In this context, the possible consequences are evaluated . Penetration testing and how it could help prevent future attacks are discussed. Then, major cyber security KPIs are identified and explained to track cyber risk management. Ethical issues to be considered in relation to allowing partner organisations to use Snakwheel's data about customers is discussed.
The benefits and drawbacks of voluntarily reporting carbon footprint is evaluated and the areas which are crucial for the successful embedding of sustainability within our organisation is identified and discussed. With regard to the proposal of acquisition of Peregrine, factors other than synergies that our Board should consider when deciding whether or not to enter into detailed negotiations with the company are discussed.
SCS mock exam 4 - synopsis
Digital businesses need a robust cybersecurity system, particularly for a company like Snakwheel that is heavily reliant on its IT infrastructure to operate. To that end, it is expected that such businesses have appropriate cybersecurity controls and internal auditing teams that can monitor and mitigate the risk of cybersecurity threats to the business.
In the growing market of fast-food delivery, it is not uncommon for businesses to be acquired either for market share growth or to acquire new technology or resources. As a senior financial manager, you need to be prepared to provide strategic advice on the appropriateness of such acquisitions when presented, the impact they can have on stakeholders and on the wider business ecosystem.
Finally, shareholders want to be rewarded for their support to the business, so it's crucial that you understand dividend policies and how specific policies will be received by shareholders. A careful balance is needed between rewarding shareholders and retaining cash for further business investment.
SCS mock exam 5 - synopsis
Fast-food delivery platforms rely heavily on independent contractors to collect and deliver orders, providing the necessary flexibility to match supply with demand. However, the government of Westaria is proposing to bring in legislation that would mean many independent contractors would be classified as part-time employees, with additional worker rights such as paid holiday. Therefore, the Board of Snakwheel is looking at how to respond to the cost and business model implications of this proposed legislation.
Disclosures of principal risks to be reported surrounding this threat of legislation are required, along with an evaluation of the ethical implications of lobbying the government to not go ahead with the law change. As well as examining why the share price dipped then recovered on the day of the announcement by the government minister, it's also important to consider how the announcement could impact the share price in the long term.
An evaluation of the pros and cons of pre-empting the law change by offering independent contractors the option of becoming part-time employees and being first movers in the market is required, along with an assessment of the roles that current restaurant partners and independent contractors of Snakwheel might play in the decision to go ahead with the proposal.
The cost implications of offering independent contractors increased worker rights could potentially have a knock-on effect on the resources available for other areas of the business, particularly IT, which the company is heavily reliant on to deliver its service. Outsourcing data storage and processing is proposed along with the disposal of the existing data centres. Questions are posed about Board accountability for data security and the role of the Chair in Board meetings.
An assessment of the potential impact of the decision to outsource data processing and storage on the PESTEL analysis that the Snakwheel Board frequently carries out is then required, along with a discussion of the drawbacks of cloud computing.
SCS mock exam 6 - synopsis
Snakehweel is planning a major expansion by offering traditional restaurant food to customers. This is a significant decision by the Board, and you will need to evaluate the different risks and strategic options this kind of expansion entails for the business.
To complement this decision, the business will need to look at its corporate governance as it investigates relationships members of the Board have with its current restaurant partners. Furthermore, there are concerns within the Board over the expansion and the different scenarios that may occur should Snakwheel go ahead with it. As a result, your task will be to identify and evaluate the key issues that may arise from the expansion to assist the Board.
Finally, the expansion will require Snakwheel to evaluate its current resources and the impact the expansion will have on its capital structure. Therefore, you will need to provide recommendations on how to best use Snakwheels resources to facilitate the expansion and answer why analysing the impact on the capital structure of the business is important.
SCS mock exam 7 - synopsis
To generate additional revenue streams, Snakwheel is considering whether or not it should introduce ads to its phone app. As such, you will be tasked with evaluating the strategic implications of this decision and the risks involved.
Assuming the ads are introduced, we will then need to consider how to measure the performance of the ads to see if they are effective. But, you will also have to look into the impact of negative press on the business and how it will affect shareholders.
Finally, once the app is released, there is also the risk that it suffers a major glitch or service issues. The Board will want to investigate how and why it happened. To that end, you will need to evaluate whether this results from Snakwheel's values failing to prevent the error and if there is a need for an internal audit team to investigate the error further.
We have produced video debriefs for every one of our SCS mock exams that give you all the information you need to construct a high-quality answer. Our experienced SCS tutor analyses every question and takes you through a step-by-step guide on the best way to approach them!
By watching the debrief videos you will understand how to…
Pick out all the key information
Use that information to build an effective plan – many students fail due to poor answer planning!
Formulate an excellent answer
The hour-long videos are designed to be watched after completing each mock. This allows you to assess your performance and identify how you can improve going into your remaining mocks and the final exam.
In our sample video, our SCS tutor takes you through question 1 of the mini mock. The full mini mock debrief can be accessed for free in the studyHUB.
By purchasing marking and feedback for your case study mock exams, you will be assigned your own SCS exam marker who will mark your mock exam, highlight your strengths and weaknesses and give you detailed feedback as to how you can improve on your exam performance.
Our marking & feedback will:
Offer a helping hand, from an experienced, CIMA qualified tutor
Provide you with a 9-page document highlighting what you did well, what needs improvement and how to go forward with your studies
Maximise your marks by giving you specific areas to focus on in the remainder of your revision
Improve your exam technique – our markers know exactly what it takes to write great answers and score high marks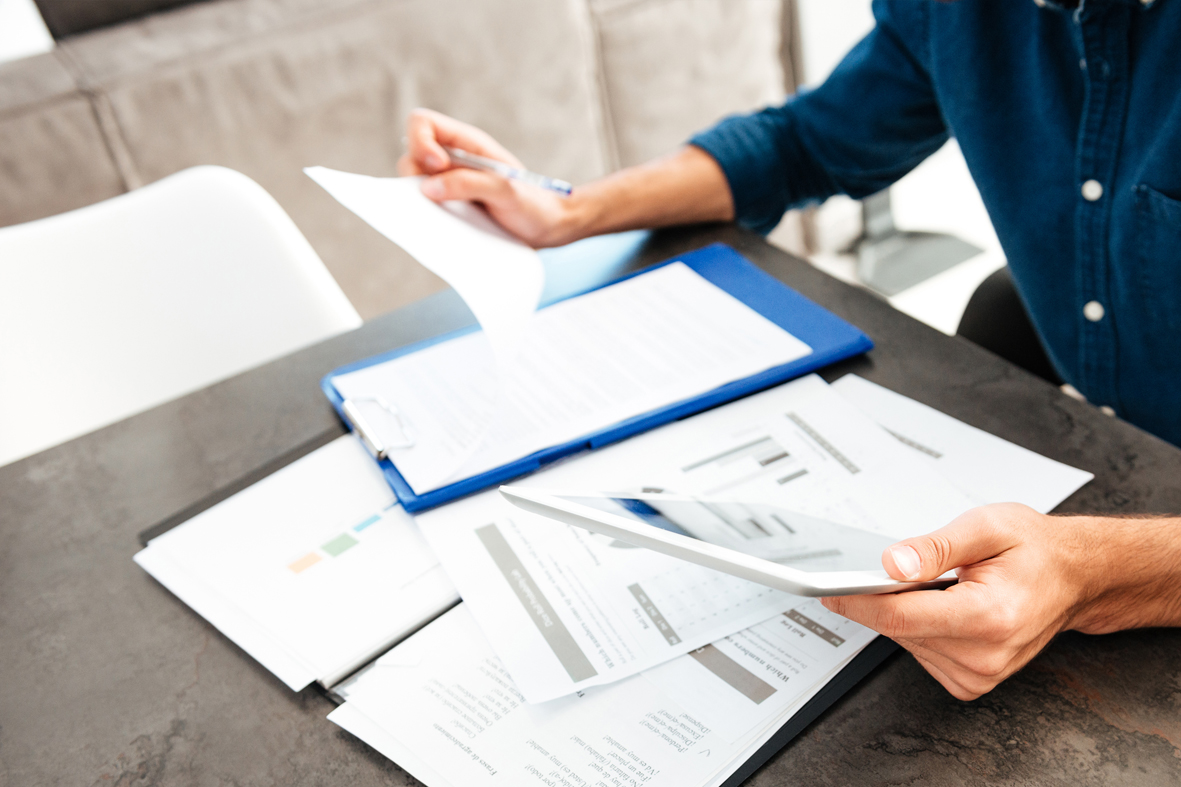 "I used astranti resources for my Strategic Case Study (SCS) exam and found them really helpful. Their mock exams are questions gave me a feel of the real exams and I will recommend Astranti anytime. They even provide a pass guarantee where you can get to use their resources again in the unfortunate event that you fail based on certain conditions. Thank you Astranti!"
"l enjoyed doing the marked mocks, l bought 3 and love the fact that you got assigned your own marker who takes you through areas of weaknesses. l believe my mark of 102 its all because of these mocks. Will definitely use you on my SCS"
Purchase mock exams + marking & feedback*
SCS mock exams 1-7
£109.99
Mock exams with debrief videos:
SCS mock exam 1 + debrief video
£32.50
SCS mock exam 2 + debrief video
£32.50
SCS mock exam 3 + debrief video
£32.50
SCS mock exam 4 + debrief video
£32.50
SCS mock exam 5 + debrief video
£32.50
SCS mock exams 1-5 + debrief videos
£137.50
SCS mock exam 6 + debrief video
£32.50
SCS mock exam 7 + debrief video
£32.50
SCS mock exams 1-7 + debrief videos
£176
Please note:
Mock exams not included. Please purchase mock exams individually first*
Marking & feedback x2
£120
Marking & feedback x3
£170
Marking & feedback x4
£220
Marking & feedback x5
£270
Marking & feedback x6
£320
Marking & feedback x7
£360
Best value
Complete SCS Mock Exam Pack: ALL 7 mock exams, ALL debrief videos and marking & feedback x5
£399
*Purchasing marking & feedback products only will not give you access to mock exams. Mock exams will need to be purchased alongside or before marking & feedback in order to get full access. Please note mocks take 3-5 days to be marked and returned with feedback. Solutions are available with all mock exams as standard.
Mock exam questions will be printable however the solution documents will be available online only.
We know how important your privacy is. That's why we do not share any details that you give us.
Find more Strategic Case Study materials